Deepen your strategic knowledge of business practices to broaden your influence in the workplace. Build leadership, analytical and management skills to move yourself and your career forward.
Program intakes
Filter to view upcoming intakes
January 02, 2024
Program length
18 month option
Domestic tuition
$ 47,118 CAD *
International tuition
$ 56,387 CAD *
Related Schedules
(*) Tuition estimates shown are for the entire program. All rates are subject to annual increase.
January 02, 2024
Program length
18 month option
Domestic tuition
$ 47,118 CAD *
International tuition
$ 56,387 CAD *
Related Schedules
(*) Tuition estimates shown are for the entire program. All rates are subject to annual increase.
Take your career to new heights
We've been delivering the MBA for more than 20 years. Join us to accelerate your professional success, grow your network and transform your knowledge and ideas into meaningful change.
Continue working while you study
This program is designed for professionals interested in moving their careers forward.
Our blended model of online courses and short on-campus residencies allow you to continue working while you complete your MBA.
Unlock your potential
As a student in the Royal Roads MBA program, you'll immediately apply the knowledge and insights you gain right away in your professional life.
Your MBA will position you to move ahead in your organization. Or change your career path. Or start your own business. Or envision something entirely new.
Program options
Tailor your program to your passions
Option 1: Choose your MBA specialization
Option 2: Complete a Royal Roads graduate certificate
What you'll study
Through your MBA, you'll study all the core business subjects you'd expect — accounting, leadership, finance, human resources, operations and change management.
And, you'll take these courses alongside professionals with years of experience who are your classmates and thought-partners.
Learn from instructors who are business professionals with decades of experience they bring into the classroom.
Engage with company executives who present their business situations to you and analyze their cases and make recommendations.
You'll also have the opportunity to do study exchanges with partner universities abroad.
Need to refresh or develop your skills before you start the MBA?
Take advantage of these preparatory courses. Our program staff are also here to support you every step of the way.
Apply your learning in a practical setting
Organizational Management Project
In your Organizational Management Project, you'll lead an initiative at an organization of your choice and help them address a specific management problem or challenge.
You'll write a paper that includes recommendations for ways the organization can address the issue and develop an implementation plan.
This project will allow you to meaningfully contribute to an organization by exploring a topic tailored to your interests.
Program delivery
Complete your MBA through a blended learning model of online courses and on-campus residencies in either 18 or 31 months.
Online courses
Online courses consist of assigned readings, synchronous or asynchronous lectures, interactive discussions, and individual and team assignments.
You're expected to meet deadlines and contribute meaningfully to your class. Your contributions are a big part of everyone's learning.
Residencies
This blended program has two intensive and immersive residencies. Many students say this time together is the highlight of their program.
During your residency, you can expect to:
attend classes full time
complete individual and team assignments by the deadlines
take part in extracurricular activities
Residency 1
In this two-week residency, you'll work closely with your colleagues and instructors in classroom and team settings and create relationships that will support you in your studies online.
Residency 2
The MBA ends with a two-week residency designed to help you integrate and apply what you've learned in the program.
Working in teams, you'll help a client address organizational challenges using strategies you've learned in your courses.
You'll be exposed to creative problem-solving tools and techniques to address business and management challenges.
Your cohort
In this blended MBA, you'll join a cohort of 30 to 40 mid-career professionals.
Our MBA program has a very high completion rate, and the cohort model is key to your success. The tight bonds and support of your peers will help you overcome challenges and keep you moving forward.
Professionals you'll study with will come from around the world and have experience in business, military, government, education and non-profits.
The perspectives you develop and the network you build will open new opportunities for you to enhance your career and enrich your personal connections.
Transfer agreements
Sorry, there are no results that match your search. Search suggestions: -Check your spelling -Try more general words -Try using the available filters
GMAT/GRE is not required.
Standard admission
Completion of a four-year (or comparable) undergraduate degree in a related field from a recognized post-secondary institution.
Normally, at least seven years of full-time relevant work experience, with three years at a management* level and increasing levels of responsibility.
Flexible admission
Under flexible admission, the combination of work experience, education, and professional development is assessed. Applicants must show evidence of having sufficient knowledge, skills and abilities to complete a demanding academic course of study at a master's level and have significant business-related experience.
Applicants under flexible admission would normally require at least 10 years of full-time relevant work experience, with five years at a management* level and increasing levels of responsibility.
* Management experience could include one or more of the following:
 

Formal organizational management or leadership roles in which you directly supervise staff, budgets, or complete performance-oriented work with individuals, groups, or teams.
Roles involving consultation, negotiation with, or management of diverse interest groups, in a complex environment.
Roles in which you lead others toward shared goals and outcomes.
Roles in which you influence, organize, and coordinate groups of people.
Please ensure that you demonstrate your management experience in your detailed resume, and clearly indicate how your years of experience meet the requirements
For all applicants, any acquisition of a professional designation, such as a CA, PMP, or other nationally recognized distinctions, should be noted on your resume in your application package.
English language proficiency
Additional requirements
Solid academic and business research, in writing and critical thinking skills are required for success in this program. Applicants need to include detailed information and evidence that highlights research, writing and critical thinking skills gained through academic writing and/or work experience. The applicant's statement of intent and writing sample will be used as evidence in assessing writing competence. Applicants who wish to refresh or sharpen their academic writing and/or critical thinking skills may be encouraged or required to complete RRU Continuing Studies' Academic Writing and Critical Thinking course with a "B" grade.
Accounting and numeracy skills are required for success in this program. Applicants need to include detailed information and evidence that highlights accounting and numeracy gained through academic and/or work experience. Applicants who need to refresh and/or sharpen their accounting skills may be required to take an accounting course as a condition of admission. To meet this condition, applicants may be required to successfully complete both of the following Royal Roads Continuing Studies courses with a "B" grade in each: Financial Accounting Fundamentals and Managerial Accounting Fundamentals.
All applications to this program require submission of the following information and supporting documents before your file can be assessed for admission.
Application form
In order to apply online, you will be required to create a log-in account using your email address. You will be required to list all credit courses and/or programs you have completed or are currently enrolled in. An application fee will be required. If your application fees are being paid by a third party, review sponsored student information. Once submitted, you may check the status of your application at any time.
Missed your application deadline? While we can't make any guarantees, we may be able to accommodate late applications if there's still space and enough time to process. If you're interested in an intake that is now closed to applications, apply for the next available intake and email Admissions with your preferred start date. Make sure you're prepared to submit your program's required documents right away. We can't make an admissions decision without them. 
Official transcripts
Applicants are responsible for arranging for the submission of official transcripts from ALL post-secondary (higher education) institutions currently or previously attended, for all credit courses and/or programs. Transcripts are not required for non-credit programs or courses, though some programs may require proof of professional certifications or designations.
Transcripts are considered official only if submitted directly by the Registrar or other recognized authority of the providing institution in the institution's original, sealed envelope. If the envelope has been opened, the transcripts are no longer official and new (official) transcripts will be required to complete your application.
All international transcripts or credentials are subject to an international transcript and/or credential evaluation.
Statement of intent
The statement of intent should consist of (but is not limited to) a two to three page essay and must address the following questions:
What influenced your decision to apply to RRU's MBA program? 
What do you hope to contribute to this program and the university?
In 5‐10 years, how do you anticipate this program will add value?
How is this program relevant to your personal and career goals?
What training and/or academic courses have you done that relate to management?
What experience have you had with distance education and self‐directed study?
What experience do you have working collaboratively in a team?
If there is any other information that you feel might be of interest or relevance to your application, please include it in the statement of intent. 
Writing sample
All applicants must submit evidence of competency in written communication.  There are three options for providing this evidence:
You may include a recent (within the last 2 years) writing sample from your academic work that has been assessed by an instructor. You are encouraged to include the instructor comments and final assessment, though this is not required.
If you do not have a recent writing sample on file, you may write an original, maximum 500 word statement addressing the question: "What is my management and/or leadership philosophy?" Your writing should be clearly organized, should take a position, and substantiate it with evidence from personal experience and other sources.
In lieu of a writing sample, applicants may register in the Academic Writing and Critical Thinking course offered through Continuing Studies at Royal Roads University. Your course may be in progress at the time of application. However, course completion with a minimum B (73%) is required as a condition for entry.
Please note: Applicants must submit a writing sample OR proof of enrolment in RRU Continuing Studies' Academic Writing and Critical Thinking course as a part of their application package. Applicants who have previously completed RRU Continuing Studies' Academic Writing and Critical Thinking course with a B (73%) or above should submit their final grade confirmation letter.
Detailed résumé
A detailed or structured résumé is one that provides a comprehensive professional profile of the applicant. We are interested in knowing where an applicant has worked, for how long, and what they were responsible for in the positions held. Provide as much information as possible, with special attention to the past ten years of your career. Your detailed résumé should include the following:
Education: List all post‐secondary education, degrees, diplomas, and certificates you have achieved.
Work experience: Please include name of organization, position, length of service (month and year), and a brief description of responsibilities.
Training and Professional development: List career related training and professional development programs completed with the past five years. Include the source of training, and the duration and year completed. List other training and personal development programs not already identified.
Voluntary/unpaid work experience: List and describe any voluntary/unpaid post-secondary employment and/or community service experience. Please include name of organization, length of service and a brief description of duties. 
Information technology training and experience: Briefly describe your level of training and experience in the use of information technology including computers, software and telecommunications networks as tools for business, education, teaching and personal use. 
Professional memberships/affiliations: List memberships and positions you hold/have held in professional associations, service clubs, community/volunteer sector. 
Other relevant information: Provide any other information which you believe is relevant to your application and will be of assistance to the review committee.
Letters of reference
One reference letter should be based on work experience and the other based on either academic performance or community service. However, two work-related references are acceptable in certain cases.
The reference letters should confirm that an applicant is a suitable candidate for an MBA program. The writer(s) should articulate why they feel the applicant will succeed in such a program, whether they feel it will benefit the applicant (and why), and any other information about the applicant which could identify them as a good fit for the program. The context in which the referee has come to know the applicant should also be mentioned. Length and level of detail in the letters may vary; there is no set standard.
If applicable:
Applicants declaring permanent resident or Convention Refugee status in Canada, must submit a copy of their Permanent Resident Card (PR card) along with their application.
Transcript evaluation fee or credential evaluation report, if submitting international transcripts.
An official English language proficiency score report or other evidence of proficiency if English is not your primary language.
Other information or documents as may be requested to determine your eligibility.
For information on how and where to send your supporting documents, please refer to the document submission guidelines. 
Customize your learning, study your passion
As an MBA student, you can tailor the program to your passion. We have multiple completion options to meet your learning needs and goals.
Option 1: MBA specializations 
Leadership
Management Consulting
International Business - Asia Pacific Trade and Investment (January intakes only)
International Business and Innovation - Europe (July intakes only)
Option 2: Graduate certificates
Completion of a Royal Roads graduate certificate may qualify for up to nine credits towards your MBA. You'll need to apply to and be accepted in the graduate certificate program you're interested in.
This option might extend the length of time required to complete your degree.
If you've already completed a Royal Roads graduate certificate, you can use the nine credits you've earned toward your MBA.
Choose from these graduate certificates:
Professional certifications
We designed the MBA specializations with working professionals in mind. By completing a specialization, you can earn educational hours toward the following professional certifications:
MBA + MGM dual degree
Combine the MBA and the Master of Global Management at Royal Roads University.
Doing both master's degrees will give you the advantage you're looking for in your career. You'll gain executive leadership knowledge and gain the experience, skills and perspective to lead a global business.
New applicants
For students who have not completed an MBA or MGM at Royal Roads
You'll spend the first year of your studies taking required courses in either the MBA or MGM. In the second year, you'll cross over to the other program and take its required courses.
You'll choose a specialization and complete an applied research project.
You can take time off in between the two degrees to gain work experience before completing the second master's.
To be accepted to do the dual degree, you'll need to meet the admission requirements for both the MBA and the MGM.
MBA and MGM alumni
If you've already completed your MBA or MGM at Royal Roads, you can return to the university at any time to do the second master's degree.
To complete the second degree, you'll take its required courses. You won't need to retake core courses that are common between both degrees (e.g., corporate finance).
You'll also need to complete a specialization and an applied research project.
To be accepted into the second program, either the MBA and the MGM, you'll need to meet its admission requirements.
Specializations
Option 1: MBA specializations 
Leadership

Management Consulting

International Business - Asia Pacific Trade and Investment 

International Business and Innovation - Europe
Option 2: Graduate certificates
Completion of a Royal Roads graduate certificate may qualify for up to 9 credits towards your MBA. You'll need to apply to and be accepted in the graduate certificate program you're interested in.
This option might extend the length of time required to complete your degree.
If you've already completed a Royal Roads graduate certificate, you can use the 9 credits you've earned toward your MBA.
Choose from these graduate certificates:
Professional certifications
By completing a specialization, you can earn educational hours toward the following professional certifications:
Get to know graduates of the Royal Roads MBA program.
Read about their motivations and accomplishments, and find out how their education helped them achieve their goals.
Michelle Dolan's success story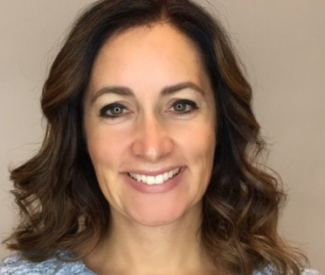 My name is Michelle Dolan and I completed my Masters of Business Administration on November 9, 2017. I had wanted to complete the program as I was motivated to learn about business and to use my learning to obtain a bigger and better job. 
Meeting my classmates prior to the program start helped to ensure everyone was on the same page prior to completing the majority of the program online. I loved the blended learning program. The experience of learning in an online environment actually helped me prepare my current team to work effectively from home.
As part of an MBA class project, I redesigned my organization's recruiting strategy to develop more robust recruiting practices to align with the operational requirements for the business. I used Lean concepts of continuous improvement to develop a value stream map (VSM) on how to build efficient and effective bidding processes. For my MBA OMP project, I examined barriers, factors and best practices on how to motivate employees to return to work and stay at work after being on short or long-term disability. The findings will assist my organization on how to prevent injuries, reduce costs and align policies with the Canadian Labour Relation laws. 
Finally, as an RRU MBA student, I worked with a small business from Victoria to redesign its corporate structure as they entered into a period of rapid growth. Along with designing a new corporate structure, I developed a Human Resource tool kit and a Public Relations plan to encourage corporate profitability and growth. 
The MBA has made me a more succinct writer, I have the ability to learn about anything and the program has opened so many more possibilities I never had without it.
Mark Greenberg's success story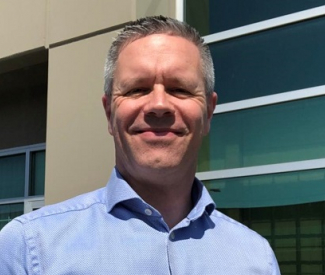 When I graduated from high school, I went directly into a professional career and never had the opportunity to attend University. Over 30 years later, going back to school and attending a prestigious university had become a bucket list goal for me, so when I was presented with the opportunity, I immediately jumped at it. Royal Roads accepted me into the Master's program based on my successful global professional career history via their flexible admission.
After my first residence, I quickly realized that I was extremely underprepared for the expectations of university life and with the help of the Royal Roads writing center, I was paired with a writing coach in order to build the skills that I was missing. I am extremely proud of my academic accomplishment as I went from having no post-secondary education, to finishing my Master's program with a 3.81 GPA and an A+ grade on my OMP. This experience was one of my greatest accomplishments and one that I am so proud of.
What I liked about the blended delivery model is that it both allowed me to complete assignments at my own pace, work with other highly talented learners, and gave me a taste of the university dorm life which was an amazing experience. Also, although I was one of the oldest students in my program, at 50 years old I felt I completely welcome and respected.
Although my interest in attending the program was entirely for personal reasons, it ended up leading to a new career opportunity leading a global organization as the Vice President. Today I utilize the skills learned to create and execute strategies in manufacturing and innovation and at the same time position our products as a global market differentiator. These are skills that I would not have had or been able to execute without successfully completing this program.
Lastly, one of the skills that I learned during my Master's program is how to write an academic paper. Today, I mentor my three daughters in their university programs and guide them with their papers. Although they now say that their dad is a nerd for being able to help them, I know they are so proud of me and would not want it any other way.
Organizational Management Project
My OMP project was based on the automotive collision industry and focussed on employee attrition issues as well as recruitment and attraction strategies. This is clearly a North American issue in many trade sectors today. I chose to complete this project for BCIT who were very appreciative of the recommendations and perspective.
The process of completing the OMP project with an external organization gave me a very strong foundation in which to approach future opportunities. It also made me realize that although I may have opinions of things from the start, exploring as many possible perspectives as possible before making a decision helps to strengthen the outcome and possible solution.
As far as career progression, at the time of the MBA, I was the General Manager of one division of the organization. This past January, after completing my MBA program, I was given the opportunity to become the Vice President of another division of our company and am now the Vice President of two companies.
Maria Anwar's success story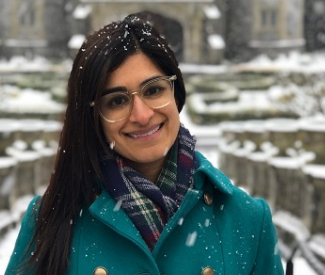 I completed my Master of Business Administration in Executive Management with a specialization in International Business & Innovation - Europe from Royal Roads University in 2020. During my 31 months in the MBA program, I had the chance to dive deeply into areas of leadership, strategy and human behaviour, work with clients, travel to France and form lifelong friendships with so many incredible people from within my diverse cohort.
The blended format allowed us to form deep bonds in real life through the shared (and intense!) experience of the campus residencies while the distance portion supported the integration of business concepts into our day-to-day work. For instance, some of my classmates flew to Calgary from parts of B.C. and Alberta to help facilitate a Kaizen event at my workplace during our process improvement course. Although this course was a distance offering, the level of excitement and engagement displayed by my peers was infectious and served as a catalyst for change that lasted well beyond the single event.
The insights, experiences and relationships I gained during the program have positively impacted my life, both professionally and personally ever since the very first moment! As a healthcare leader, I appreciated the balance of academic rigour, critical thinking and creative problem-solving with experiential discussion, storytelling and reflection. Specifically, I was able to apply principles to practice with a brilliant mastermind of business leaders from a variety of industries, backgrounds and experiences supporting and workshopping ideas with me along the way. As a cohort representative, I had the opportunity to connect with the MBA program administration and leadership in the spirit of advocacy, knowledge sharing and celebration.
One of the greatest gifts of the MBA program truly was the depth of relationships and investment of energy in each other. Each member of our cohort was vulnerable and allowed themselves to be seen and heard as well as passed the microphone to other classmates. I was delighted to be honoured with the Founders' Award for leadership, community focus and personal development by the program as well as recognized as a member of the best client presentation team, awarded by the instructors.
The MBA program has given me the courage, confidence and skills to push boundaries beyond what I ever thought could be possible. Next, I am entering the entrepreneurial space to serve emerging and aspiring healthcare leaders along their own journey through coaching, advising, facilitating and speaking engagements. 
Organizational Management Project
I had the privilege of working with a pair of dynamic, young entrepreneurs who cofounded and operate HustleCo, a coworking space located in Calgary, Alberta. The topic of my OMP was the examination of strategic alliances as an expansion strategy in the coworking industry. Unfortunately, due to the circumstances around COVID-19, the business priorities for HustleCo shifted in order to keep their members safe, healthy and prevent the spread of disease. Personally, working with a small startup in an emerging industry and creative space was completely transformative. The experience offered opportunities to engage with the community of content creators, remote workers, consultants and entrepreneurs that were drawn to the HustleCo model and community as well as deepen my understanding of entrepreneurial practices through conversations with the cofounders. Working on addressing a business challenge and growth strategy infused a desire and passion to expand my own professional energy in creating an independent venture of my own. One that is aimed at supporting emerging and aspiring healthcare leaders to be the best they can be and, ultimately, to enhance the delivery of care for patients and the public.
I am so grateful for my time at Royal Roads, every moment, experience, conversation and relationship – I am confident that it will not be the last! 
Marcie Cochrane's success story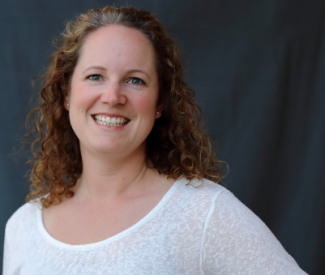 Deciding to pursue my MBA in Executive Management at Royal Roads was based on the expectation that I would develop into a more well-rounded leader, acquiring business and leadership skills that would enhance my career as a professional engineer. I did not anticipate that my MBA experience would set my career on a different trajectory, being the starting point for the creation of my own company that aligns my personal interests and values with the opportunity to improve the profession of engineering. In starting my own company, I also have the flexibility to balance work, family, and life on my terms.
The knowledge and expertise I gained through my Organizational Management Project (OMP) combined with my experience as a professional engineer allowed me to start my own company where I provide diversity and inclusion consulting services within the engineering sector. My OMP examined the retention of women in the engineering profession in British Columbia. I was able to work with the organization that regulates professionals practicing engineering in BC, allowing me to look at retention across the industry, rather than just within one employer organization. I now work with engineering organizations to improve diversity and inclusion, drawing upon my research experience. 
The OMP experience has allowed me to move my career in a new direction. The MBA program gave me the foundation skills I needed to successfully build and run my own company, while my research has created the foundation expertise and research skills that are core to the consulting services I offer. This has allowed me to move from practicing engineering to a position where I am still working within the engineering sector but now performing work that supports the goal of improving the profession for all.
Webinar: How can the RRU MBA propel your career? 
In this webinar, Marcie Cochrane, along with other MBA alumni, explored the Organizational Management Project journey and what sort of impact this major component of the MBA program had in her career:
Marcie Cochrane was awarded the Chancellors Award and was a nominee for the Governor General's Gold Medal Award for her Organizational Management Project.
Lauralee March's success story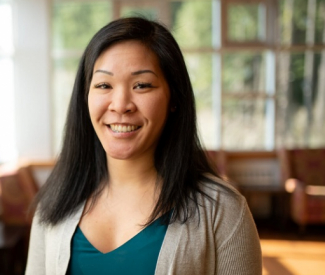 My expectations of the MBA program were that it would be a challenging and rewarding experience. Not only was that my actual experience, but I was also surprised by how much immediate practical application the program had on my professional work.
Team and cohort learning were integral aspects of my experience as they really reflected the workplace. The blended delivery model was what attracted me to the program in the first place. As a career professional, I was challenged by the time commitment away from work it would be to pursue graduate learning. With the intense on-campus sessions, I was able to take time off work to attend and then integrate the learning into my work and home balance during the distance sessions. With the technology available today, the transition from in-person to distance learning was easily facilitated.
I have told several people that if I were to experience the MBA program over again, I would garner just as much the second time because I would be in an entirely different cohort of learners. The cohort learning model is so valuable to this program as I learned the most through the diversity of learners. Everyone brought different perspectives and experiences and that really enriched my learning.
I chose the Management Consulting graduate certificate option and I believe that provided me with a skill set that is very transferable to any career path. It allows for the application of critical analysis, consultation, and sound decision-making in all industries.
One aspect of the program impacted my workplace in ways that I didn't expect – the Organizational Management Project (OMP), the program capstone. I thought I was only researching something that I thought was interesting, but I didn't expect the high level of collaboration and enthusiasm from my workplace as the sponsoring organization for a school project. This actually cultivated my interest as a researcher.
I am now back at RRU in the last stages of the Master of Arts in Leadership and the early stages of the Doctor of Social Sciences. I suppose the continual practical application of education that RRU provides has compelled me to return.
Justin Leger's success story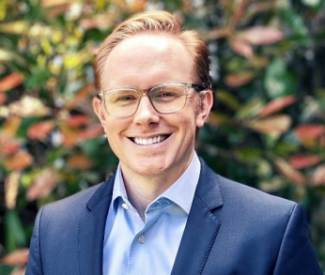 Going into the MBA program I was looking for a way to make sense of all the knowledge and experience I had gained in the workforce. As a military member without much civilian business experience, I didn't really "speak the language" of business or fully appreciate the different disciplines and areas of study. RRU's program fully delivered on giving me both the academic and practical frameworks I needed to bring all of my work experience together and make me a much more effective leader. More than that, it gave me the confidence – and the opportunity – I needed to make a massive career transition.
Over the course of the program, I was able to build competencies and make relationships that led me to a new industry. Not only that, I picked up skills in the Management Consulting stream that have allowed me to work independently. I'm very proud of the contributions my team and I have been able to make to our business – contributions that have been guided every day by my MBA education. I wouldn't have been able to recognize risks as well, work through issues as successfully, or be able to share my knowledge and experience as effectively without the tools the MBA program gave me.  
The blended delivery model ensured that I was able to effectively build the relationships I would need to be successful in the program while also being able to meet my work and family commitments. The on-campus part of the program can be intense, but it's also where you make some lifelong friendships. I regularly keep in touch with many of the people from my cohort. The online portion of the program was a bit of a learning curve, but looking back, it actually helped prepare me for a world where remote collaboration is becoming more and more necessary.
It isn't overstating to say that the MBA program was life-changing. It has given me so many tools, both personal and professional, that it would be hard to imagine life without them. Any MBA experience is only what you make of it, but I feel very confident saying that all of the building blocks are there to make RRU's program a worthy investment. 
Alf Goodall's success story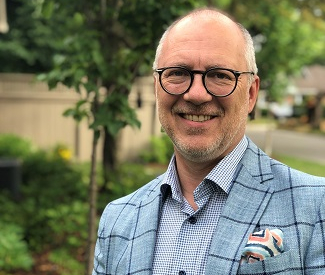 I decided to apply to the MBA program at Royal Roads because I wanted to augment my extensive work experience with postgraduate education as I considered a late-career transition. The dynamic learning experience, blended delivery model and specialization choices made the MBA in Executive Management an easy choice.
My primary job is coaching entrepreneurs in strengthening their businesses to create better top and bottom-line results. Every day I use tools from the program in diagnosing their challenges and recommending action plans, with a lot of emphasis on strategy, change management, and customer value. My education has given me tremendous confidence in my ability to perform my work and create better results.
I gained a lot from the diversity of the cohort, with people from the non-profit sector, government, large public companies, and small to medium-sized enterprises participating in the program. I also greatly enjoyed my specialization in Innovation and International Business - Europe, which culminated in a two-week residency in Grenoble. It was one of the highlights of the program.
The program challenged, and rewarded, me in ways I did not expect. The support I received from professors, our coach, and my cohort helped me tremendously.
I am very happy with the choice I made. This program amplified my thirty years of work experience; helping me make an even more positive contribution to my work and community.
Jeanne Kim's success story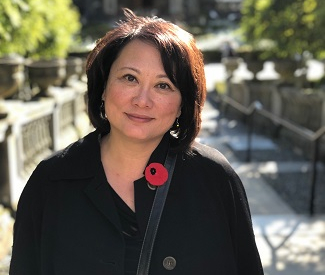 At our first MBA residency at Royal Roads, Dr. William Holmes, Dean of the Faculty of Management stated, "If it was easy, it wouldn't be an MBA". He was right. The RRU MBA program challenged my perspective about the world, my own abilities to critically think, and my skills to work on a team and as part of a team. However, I have come away from this program with a lot more courage and confidence to apply the skills, knowledge, and abilities I obtained from this program and use them to positively influence and contribute to my organization.
Organization Management Project (OMP)
The highlight of this program was the Organization Management Project (OMP). The MBA program prepared me for this capstone project and brought together all of the skills and knowledge I obtained from the program to deliver a thorough academic research paper.
My OMP resulted in an opportunity to positively impact my community. My research and investigation on regional economic development led me to a few key influencers and thought leaders who were very interested in one of my project recommendations, which was planning and hosting a Cluster Initiative (CI). CI is an organized endeavour that brings both cluster business leaders and policy-makers or influencers within a region to the table to assess the strengths, opportunities, and gaps within a business cluster as well as identify external economic barriers, threats, and advantages. I am currently working on a research grant to pursue this endeavour through the rural economic development entity in my region.
Overall, the MBA program teaches you to analyze a problem or opportunity, apply critical thinking skills through research and analysis to collect findings and provide feasible recommendations. I have adopted this method at work and it has helped me be more thorough, accurate, and deliver the best solution to organizational challenges and problems. I have become a much stronger leader in my organization, and my contributions led to a senior-level promotion. The MBA program may not lead everyone to a promotion at work, but I believe individuals will definitely come out of the program a stronger, more confident and competent professional.
Webinar: How can the RRU MBA propel your career? 
In this webinar, Jeanne, along with other MBA alumni, explored the OMP journey and what sort of impact this major component had in her career.
Carrie Dye's success story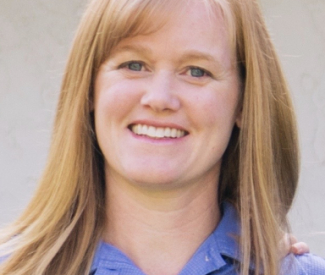 My career had advanced quickly over the previous few years and I felt an MBA education would give me the knowledge and confidence to be the leader I wanted to be. The RRU MBA program offered the flexibility I was looking for to fit in schoolwork at the times each week that worked best for me. Yes, you can work full-time, have dinner with your family, coach your kid's sports team, and do your MBA coursework. Learning to focus on priorities and invest time where it will be most impactful is one of the valuable skills I refined through the program and now use every day.
The cohort of students going through the program with me was diverse and experienced in business leadership. The discussions, teamwork and interactions we shared provided a richness to my learning that I could never have gotten from a textbook. Plus, I gained lifelong friends and a network of business leaders across industries and across the country.
The COVID pandemic hit the world right as my MBA journey completed. Working through new situations where I wasn't an expert, had missing information and felt unsure of the outcomes was now nothing new. With my MBA background, I was confident I could make a good, informed decision based on the information available and had the skills and resources to tackle whatever lay ahead.
Organizational Management Project (OMP)
My OMP project focused on how to embed a strategic account management framework into the BC government's corporate real estate operations. While this client service model was a best practice among large complex organizations in the private sector, past attempts to implement it in this public sector organization had faltered.
My recommendations were fully endorsed by the organization's senior executive team and I was tasked with leading the implementation. I worked with a team to launch the new client-centric framework which involved rolling out the initiative across the entire organization and with our clients.
Professionally, it's not only rewarding to see my future-state vision for the organization come to fruition, but it has also elevated my credibility within an organization I joined only a few weeks before starting my OMP.  I'm confident that when I'm ready to change roles I will be a strong candidate for promotion. The confidence and experience that comes from knowing very little about a topic to become a recognized subject matter expert in a little over a year are priceless.