Help organizations, industries and communities address real-life problems while contributing to the advancement of academic scholarship. The DBA program offers the rigor of a Ph.D. with the applied focus of a professional doctorate.
Program intakes
Filter to view upcoming intakes
January 02, 2024
Domestic tuition
$ 89,464 CAD *
International tuition
$ 89,464 CAD *
Related Schedules
(*) Tuition estimates shown are for the entire program. All rates are subject to annual increase.
January 06, 2025
Domestic tuition
International tuition
Related Schedules
Program description
Align your passion and professional experience with academic scholarship. Make an impact in your field and community.
The Doctor of Business Administration is a research-intensive doctoral program that focuses on applied, scholarly and evidence-based management and organizational research. The DBA program promotes interdisciplinary research that tackles contemporary management, organizational, economic and social challenges. 
Learn more about current DBA research projects.
The DBA program has an innovative, hybrid design that takes you through three phases of deep learning and professional reflections. As a working professional, you'll have the opportunity to address real-life management issues. You'll focus on current challenges that businesses and societies face, and you'll anticipate the challenges of the future.
Through course work, you'll advance your knowledge in management theories, emerging research themes and methodological approaches. Focusing on your research problem, you'll have the opportunity to dive deep into academic scholarship and reflect on your experience.
Through your doctoral research, you'll scrutinize assumptions that underpin dominant management theories and practices. You'll develop and produce knowledge that empowers organizations, industries and communities. Your novel contributions to the advancement of management knowledge and practices will help you take your place as a leader in your field.
We are excited to have you join our community of researchers who seek to advance the understanding of management knowledge and practices and shape the future of businesses and societies.
Hybrid model
Unique to British Columbia and Canada, the Doctor of Business Administration combines the research-focus and rigor of a traditional PhD with the practical nature of a professional doctorate. 
The DBA is designed to:
respond to the changing landscape of doctoral education with a focus on practice-based research
align with evolving requirements of the labour market to prepare scholar-practitioners for multiple career paths beyond academia
capitalize on Royal Roads' 25 years of successful experience pioneering blended education in Canada
Compare the differences between a PhD, professional doctorate and the RRU–Doctor of Business Administration.
Doctoral research
Royal Roads University is a public, research-intensive university. We promote innovative, applied research and seek to produce relevant knowledge that responds to global, national and community-based issues.
As part of your DBA, you'll conduct rigorous research and write and defend a dissertation. As a scholar-practitioner, your research will address current challenges facing businesses and industries or issues that are likely to affect these in the future.
Your research will contribute to the advancement of professional, value-driven and innovative management and business practices and research.
Supervisory committee
Unlike other doctoral programs, you do not need to identify an academic supervisor in your application. You'll do so once you are admitted.
During your first year in the DBA, you'll work with the program head to identify potential supervisors and advisors who best support your research. Your principal supervisor or advisors can be external to Royal Roads University.
You'll work with your supervisor to refine the initial research proposal you submitted as part of your application to the DBA.
Who it's for
The DBA is designed for working professionals who want to make a difference in their field of practice or industry.
Our DBA students are driven to conduct scholarly, scientific and practice-based research. They are committed to producing relevant knowledge that will contribute to academia and drive conversations to solve industry problems.
The program is also a good fit for academics in universities and colleges who do not have a doctoral degree. The DBA will help graduates advance in the post-secondary sector.
Program delivery
The Doctor of Business Administration is a rigorous research-based doctoral program.
Delivered through the blended learning model, this 60-credit, full-time program includes:
online learning, including course work, research, workshops, seminars, conference participation and self-directed study
three intensive and immersive residencies on campus
Royal Roads' DBA is designed to allow you to earn a doctoral degree without putting your career on hold. You can integrate your classroom study and research with your current work experience, allowing you to make an impact in your field of practice.
DBA in phases
The DBA program takes place in three phases: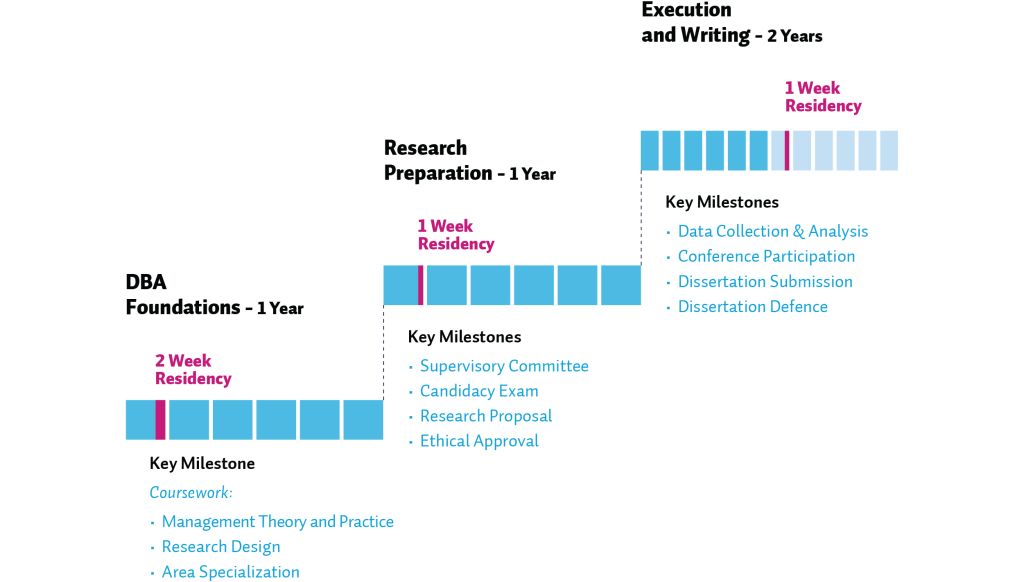 1. DBA foundations
The foundation phase lasts one calendar year and consists of a two-week residency, three online blocks and a self-directed study period.
The goal of this phase is to ground you in theory and sound methodological approaches to help you engage in quality research.
2. Research preparation
The research preparation phase runs over one calendar year and consists of a one-week residency, followed by a self-directed study period. During the study period, you'll participate in online activities, which will help you to engage in meaningful dialogues with other students, scholars and colleagues.
The aim of this phase is to develop a focus for your original research study, which will become your dissertation. Upon completion of the candidacy exam, you'll submit your research proposal for approval. You'll also participate in a relevant conference.
3. Execution and writing
The execution and writing phase runs over two years. In this stage, you'll conduct your research in coordination with your dissertation supervisory committee.
Toward the end of your third and fourth year, you'll participate in online activities designed to share your conference papers and research contributions.
At the beginning of your fourth year, you'll take part in a third and final residency for one week, which will be scheduled to run at the same time as the residencies of DBA students who started after you. You'll network and share knowledge with colleagues on campus.
Transfer agreements
Sorry, there are no results that match your search. Search suggestions: -Check your spelling -Try more general words -Try using the available filters
Assessing your application
Admission to the DBA program is competitive, and seats are limited. We encourage you to apply and submit all supporting documents well in advance of the application deadline, as your application may go through several rounds of assessment. 
While final admission decisions may be issued within a few weeks of your completed submission, you can normally expect to receive an admission decision within six weeks of the application deadline. We will, however, make sure to keep you posted on the progress of your application.
You are encouraged to contact an enrolment adviser for any questions about the admission requirements and timeframe. The Program Head holds periodic online sessions to introduce the program and discuss admission and proposal requirements. 
Standard admission
Relevant master's degree from a recognized university, normally with a minimum 'B' (3.00/4.33 GPA).
Normally, a minimum of seven years of relevant full-time work experience, with five years at a management level and increasing levels of responsibility.
Flexible admission
No Flexible Admission process for this program. All applicants must have a recognized master's degree.
English language proficiency
If English is not your primary language, please review our English language requirements.
The adjudication panel will look for evidence of sufficient management knowledge, skills and competencies; appropriate work and management experience; progressive professional development; leadership potential; intellectual curiosity; a commitment to dedicating time to the program; and a capacity to take on independent applied research. 
The following will be used in assessing the eligibility of applicants for admission:
Application form
In order to apply online, you will be required to create a log-in account using your email address. You will be required to list all credit courses and/or programs you have completed or are currently enrolled in. An application fee will be required. If your application fees are being paid by a third party, review sponsored student information. Once submitted, you may check the status of your application at any time.
Official transcripts
Applicants are responsible for arranging for the submission of official transcripts from ALL post-secondary (higher education) institutions currently or previously attended, for all credit courses and/or programs. Transcripts are not required for non-credit programs or courses, though some programs may require proof of professional certifications or designations.
Transcripts are considered official only if submitted directly by the Registrar or other recognized authority of the providing institution in the institution's original, sealed envelope. If the envelope has been opened, the transcripts are no longer official and new (official) transcripts will be required to complete your application.
All international transcripts and credentials are subject to an international transcript and/or credential evaluation. 
Letters of reference
Three letters of reference that attest to the qualities of intellectual curiosity, ethical behaviors, independent thinking, responsible leadership, and motivation to complete the program.  Ideally, two of which should be from individuals qualified to speak specifically to the applicant's academic qualifications and ability to conduct research at the doctoral level.
Program proposal
Candidates will be expected to develop an initial three to five-page proposal which includes:
Statement of proposed investigation that defines an actual problem situation and draws on relevant literature;
Statement of anticipated contributions of proposed investigation in relation to the areas of management research, management practice, knowledge economy, globalization and sustainability;
Statement of career goals and how the program links to those goals as well as the impact the program may have.
Structured résumé
Education: Include all higher education institutions attended and specify if any degrees, diplomas, and certificates were awarded.
Professional experience: Please include name of organization, position, length of service (including months and years), and a description of responsibilities. As well, indicate all progressively senior-level appointments and/or points of increased levels of decision-making authority.
Voluntary/unpaid work experience: Include organization title, length of service, and a brief description of duties and responsibilities.
Professional memberships/affiliations: List memberships and positions held in professional associations, service clubs, and the community/volunteer sector.
Other relevant information: Provide any other information that may be of assistance to the review committee.
If applicable:
A writing sample may be requested (e.g., thesis chapter, academic or professional report/publication).
An interview may be required with the applicant to determine their suitability for admission.
Applicants declaring permanent resident or Convention Refugee status in Canada, must submit a copy of their Permanent Resident Card (PR card) along with their application.
Transcript evaluation fee or credential evaluation report, if submitting international transcripts.
An official English language proficiency score report or other evidence of proficiency if English is not your primary language.
Any other information or documents as may be requested to determine your eligibility.
For information on how and where to send your supporting documents, please refer to the document submission guidelines.
Meet DBA students
DBA research at Royal Roads University showcases different applied scholarly approaches, focus, modes, theories and methods investigating contemporary issues in the various management fields.
These fields include, but are not limited to, human resource management, labour relations, leadership, accounting, finance and social financing, marketing and communication, economics, business strategy, business ecosystem, management of technologies and artificial intelligence, supply chains and operations, public administration, entrepreneurship, corporate governance, business ethics, business and social innovation, critical management studies, business sustainability, Indigenous business and climate change. 
DBA students come from different sectors, including private and not-for-profit sectors and governmental organizations. 
Karly Nygaard-Petersen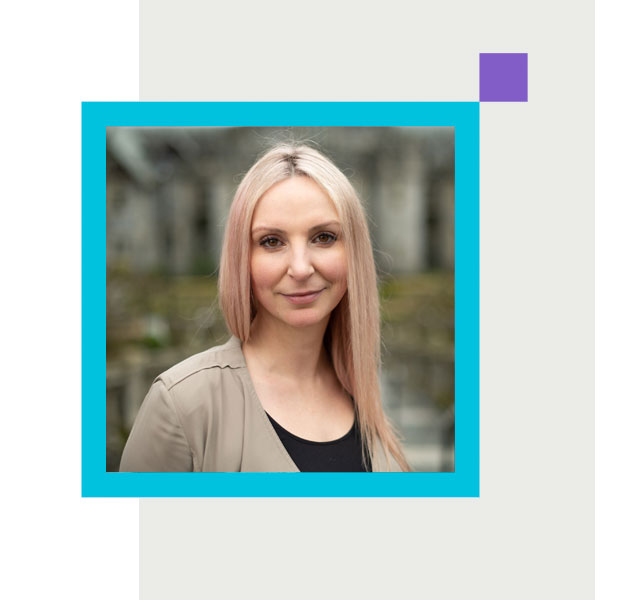 Karly Nygaard-Petersen is a brand and marketing strategist with BCAA and Evo Car Share. She partners with technology firms, designers, artists, entrepreneurs and other marketing gurus to share compelling stories in the mobility arena. After working for nearly two decades in marketing and strategic ventures, Nygaard-Petersen believes that micromobility has the potential to be the next big (disruptive) thing.
In 2015, she was a key driver in the launch of Evo Car Share – North America's fastest growing car share. An experiential marketing specialist, she has garnered partnerships with major brands and events such as Lululemon's SeaWheeze and Skookum Music Festival. Nygaard-Petersen is a celebrated leader within the BCAA team, her work contributing to winning the BCAMA Marketer of the Year in 2016.
Passionate about mobility and a serial innovator, Nygaard-Petersen's doctoral research focuses on primary factors in micromobility adoption in urban populations. She aims to understand what will drive long-term adoption of new mobility modes in urban centres, ultimately aiming to support cities globally to become better equipped in implementing strategies for first and last mile transit options that are both smart and truly zero emissions.
Nygaard-Petersen holds a Bachelor of Arts in English Literature and Visual Arts from Simon Fraser University (2006) and a Master of Business Administration from Royal Roads University (2015).
Scholarships awarded
British Columbia Graduate Scholarship
Doctoral Entrance Award
Mitacs Accelerate
Publications
Nygaard-Petersen, K. Book review: Lazy, Crazy, and Disgusting: Stigma and the Undoing of Global Health. Organization. [IF: 2.619] (October 23, 2020)
Prasad, A., & Nygaard-Petersen, K. An opt-out organ donor system could address Canada's shortage of organs for transplant. The Conversation (Canada) (9 September).
Dawn Schooler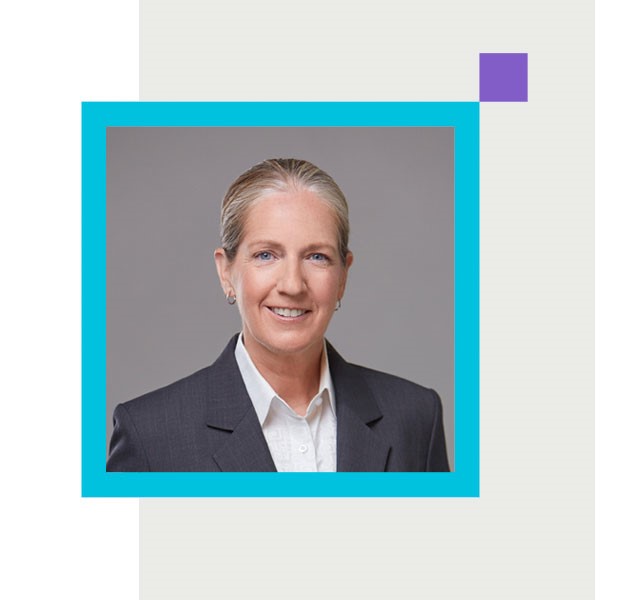 Dawn Schooler is a consultant with Family Enterprise Consulting Group in Vancouver, BC. Dawn works with a variety of enterprising families as they navigate the often-tricky waters of working together in the family business. In earlier iterations of Dawn's career, she has owned a large counselling clinic in the Lower Mainland, in addition to being a university basketball coach and professor.
Dawn has accrued more than 15,000 hours with clients, and was the recipient of numerous teaching and coaching awards. Her background in Counselling and Psychology allows her to quickly understand the dynamics at play within different systems and to facilitate necessary but challenging discussions across multiple stakeholders in family enterprise. An ability to create a safe atmosphere in which to confront issues which are often avoided in families who are in business together, has made Dawn a go-to consultant for families and advisors alike.
Schooler's doctoral research will investigate the lack of non-male voices in the decision-making processes of family-owned businesses. This research aims to inform and influence new ways of bringing forth more diverse voices and experiences in the family enterprise space which will contribute to the broader community of enterprising families and the systems that support this crucial component of the Canadian economy year after year.
Schooler holds a Bachelor of Physical Education from the University of Alberta (1986), as well as a Master of Arts in Counselling Psychology from City University of Seattle (2002), and a Family Enterprise Advisor ™ designation from the UBC Sauder School of Business (2015).
Shelley Legin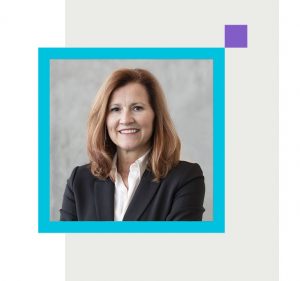 Shelley Legin is the general manager – Corporate Services for the City of Nanaimo and has three decades of senior-level experience and innovation in all levels of government and the financial and post-secondary sectors. Legin is known for her transformational leadership skill and a track record for excellent strategic and operational outcomes.
Legin believes impact investing is a possible mechanism to collaborate across corporations, not-for-profits, the private sector, institutions and government to address significant social issues.
Legin's research will focus on the role of the intermediary in mobilizing both the field of impact investing and higher education system actors to address low participation rates of non-traditional learners in post-secondary education in a scalable way.
Grounded in a theoretical framework based on institutional and field theories, Shelley recognizes there is an opportunity to research and construct a catalytic intermediary role to address a gap in the extant literature specifically to:
Elucidate the current and possible future role of the intermediary in impact investing.
Expose opportunities to further the institutionalization of the social impact field.
Detect barriers and enablers to mobilization and scale.
Legin holds a Bachelor of Administration from the University of Regina (1985), a Master of Business Administration from Queen's University (2000) and is a Chartered Professional Accountant.
Portia Mtizira-Nondo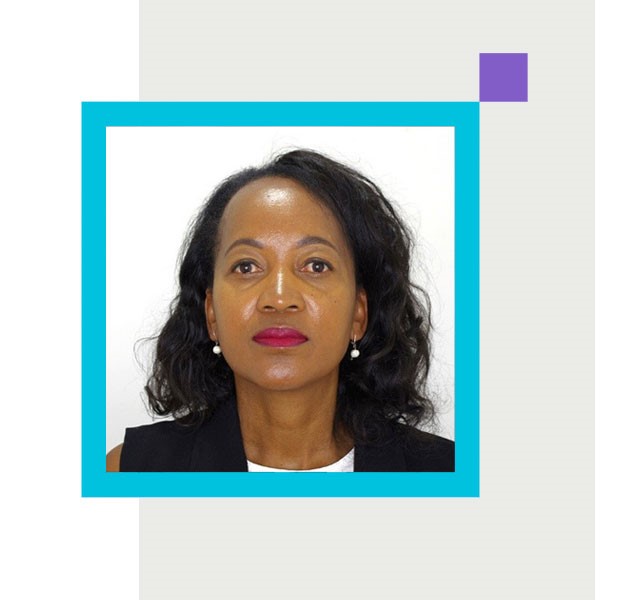 Portia Nondo is a business leader and entrepreneur and is a McDonald's franchisee based in South Africa. She is passionate about empowering other aspirant entrepreneurs on the African continent; she firmly believes that empowering fellow African entrepreneurs is one of the most sustainable ways of stimulating job creation and economic growth.  Personally, done her bit through recently co-founding Zettuu, an eCommerce platform that partners with budding entrepreneurs to help them grow their own businesses by scaling up into global markets.
Nondo previously worked in the banking industry in South Africa responsible for providing financing to start-up and small businesses, amongst other roles. This exposure provided her with the insight, understanding and appreciation of the different challenges (as well as opportunities) start-up and small businesses face. She herself became a McDonald's franchise operator in 2007 and has since grown to be a multi-store owner. Indeed, her success as a business leader was exemplified when she was recognised for a prestigious award within McDonald's Corporation globally in 2018; she received the Fred Turner Global Award, presented to the top performing 1% of franchisees that year. Furthermore, she currently serves as a Non-Executive Director of a significant bank in South Africa.
Nondo's doctoral research intends to investigate the lending risk appetite of Southern African investors in the diaspora, who may be looking to fund start-up entrepreneurs in their home countries. This research will investigate this lending appetite in relation to the current lending
Academically, Nondo holds an MBA from Wits Business School, South Africa (2001) and a MSc degree in Textile Engineering Degree from the Technical University of Mechanical and Textile Engineering, Liberec, Czech limitations of traditional financial institutions and funding options. She will focus on establishing if this lending risk appetite is favourable and can be practically applied to provide capital for start-up entrepreneurs. Republic (1990).
Empowerment and enablement lie at the centre of her ambitions to play her part in assisting the efforts of fellow Africans, to become more self-dependent and self-sustaining. She firmly believes that with the right training and backing, the continent's business leaders will rise, leading to the continent eventually rising to reach its true potential.
Nondo is a business leader and entrepreneur who believes in the empowerment of the African entrepreneurs in order to positively impact on the economic growth of the continent. Nondo's doctoral research intends to investigate the lending risk appetite of Southern African investors in the diaspora, who may be looking to fund start-up entrepreneurs in their home countries. This research will investigate this lending appetite in relation to the current traditional lending options.  
Benjamin Ameh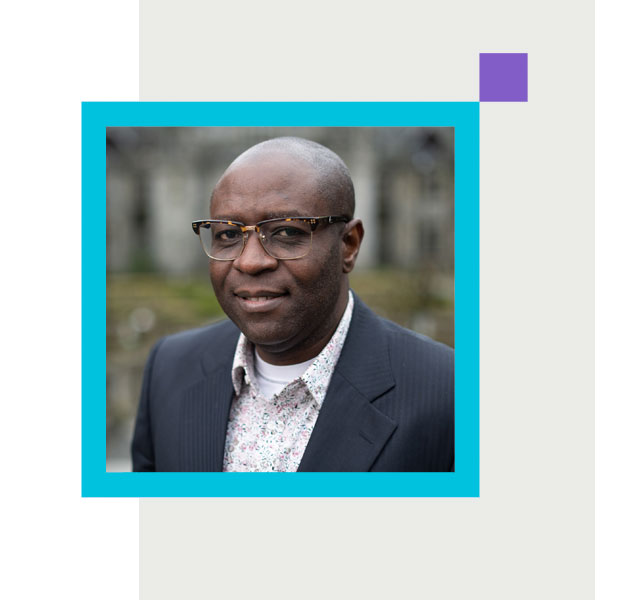 Benjamin Eneojo Ameh is a supply chain and logistics professional with more than 18 years of experience in import/export operations, transportation, logistics, project management, inventory control, budget planning, industry benchmarking, process improvements, cost reduction and purchasing. Ameh believes work processes should add value, and any steps that do not add value should be examined, changed, or eliminated.
Ameh's research interests include supply chain optimization for business process re-engineering. He will investigate the impact of full-scale deregulation of the downstream oil and gas industry in Nigeria. His research aims to deepen understanding of the challenges hindering effective supply chain management of the downstream oil sector, and the impact of oil subsidy removal on the urban and rural households. Hopefully, the findings of the study will provide policy evidence for Nigeria oil sector reform, which will guide Nigeria economic managers to maximize the expected gains from subsidy removal in the O&G sector.
Ameh holds a Master of Business Administration from Rivers State University (2008). He is a Chartered Accountant (ICAN) and a certified Logistics Professional (CITT).
Bill Danielsen
Bill Danielsen works as the executive director for Enterprise Identity Services with Employment and Social Development Canada (ESDC). Throughout his more than 23-year career in the federal government, Danielsen has championed a number of significant change management initiatives and has overseen the implementation of several multi-national and international projects. Additionally, Danielsen has chaired federal committees reporting to the Privy Council Office that have directly impacted the operations and machinery of government. A seasoned leader, he has led crisis and emergency response for a portfolio of more than $120B. Danielsen has been a leader in working to address corporate risk associated with insider threat across a number of federal departments. Insider threats include intentional and non-intentional events caused by employees that can have significant and catastrophic impacts to organizations, largely linked to data breaches.
Danielsen's doctoral research interests include the identification of corporate risks linked to insider threat through the implementation of psycho-social testing that identifies potential vulnerabilities. This information will bolster the technological tools that exist in some organizations as a means to further reduce insider threat risk.
When not working, Danielsen can be found out on the trails running, or on the ice curling. He holds a Master of Business Administration from Royal Roads University (2014) and a Bachelor of Arts in Social Sciences from the University of Victoria (2008).
Srini Chelian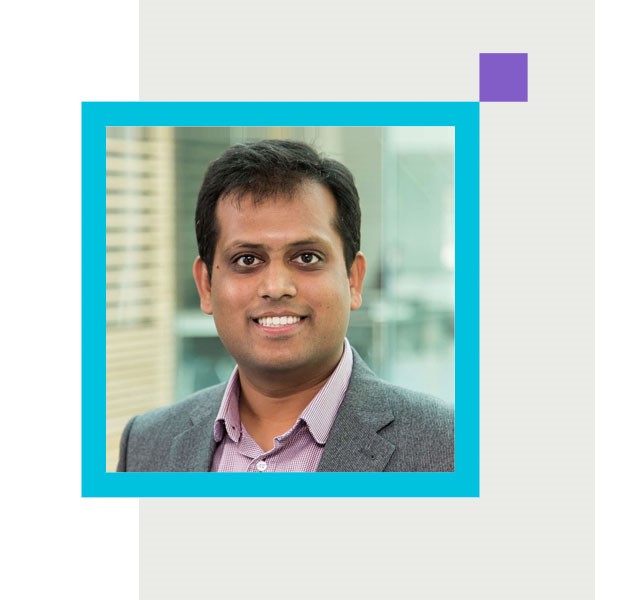 Srini Chelian is an associate vice-president at TD Bank. Chelian is accountable for developing, evolving, and executing on the technology strategy for TD's General Insurance business.
As a Technology Executive, Srini has successfully led multiple large transformations within the financial services industry across Europe and North America. Most recently, he led the transformation to scaled agile (across people, process, and technology) for one of the top 3 insurers in Canada and implemented the foundation elements to enable accelerated business value delivery. He has successfully led multiple mergers and acquisitions and one of the transformation programs led by him, was awarded the IT Outsourced Project of the Year by National Outsourcing Association, UK in 2013. His work has taken him around the globe in many capacities, primarily focused on creating a meaningful impact to financial services industry by leveraging technology as an enabler.
Chelian is a certified Agile, ITIL and Prince 2 practitioner with hands on experience in Information Technology delivery, sales, process consulting and transformation leveraging co-located and distributed teams. In 2007, Srini was the youngest to achieve Six Sigma Black Belt certification in Tata Consultancy Services and has since successfully led multiple business improvement / optimization engagements in the financial services industry. He is a trained trainer for Lean Six Sigma and Managing Diverse Teams in the modern-day workplaces.
Chelian's doctoral research will investigate 'the reasons for leadership's failure to positively impact employee engagement in the modern-day workplaces at such large scale, despite the abundance of leadership books, blogs, classes, and leadership-development programs seeking to make leaders more effective?' He will focus specifically on identifying leadership traits and/or behaviors that could positively influence employee engagement in modern-day workplaces. As it is a well-researched fact that an engaged workforce contributes to a net positive impact across customers, employees, and shareholders.
Srini holds a Master of Science in Technology Management from Wilfrid Laurier University, Canada (2018) and a Bachelor of Engineering Degree in Mechanical Engineering from Anna University, India (2005).
Lisa Sansom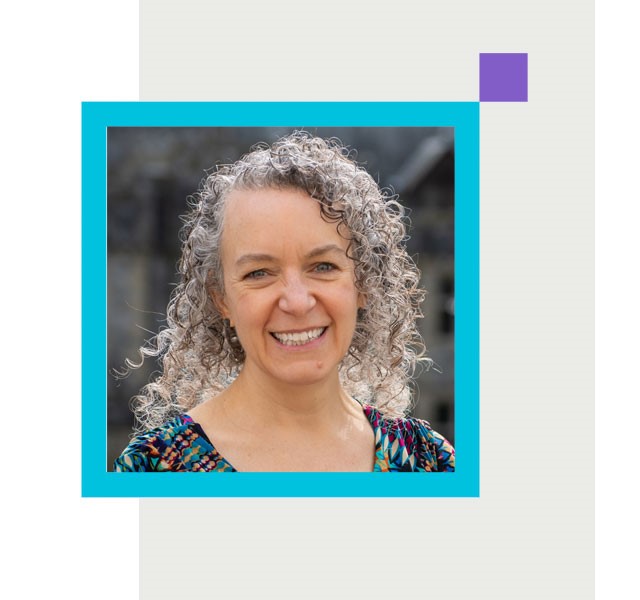 Lisa Sansom is a Positive Interventionist who works with leaders, teams, and organizational units to help them be more effective and supportive. Lisa works from a basis of applied positive psychology, bringing research-based tools and methodologies into her consulting, speaking, corporate training and coaching. She believes in taking the best of "what is" and leveraging these insights to move forward to help workplaces be better places to work.
Lisa has run her own business, LVS Consulting, for the past 15+ years, and has been employed in higher education, government, financial, manufacturing and retail. Her global clients span many industries in the private, public, and not-for-profit sectors. Lisa is certified in Prosci change management methodologies, ShiftPositive 360 leadership tools, Gallup StrengthsFinder, Stanford's Design Your Life, and The Change Cycle. She is also a PCC (Professional Certified Coach) with the International Coach Federation.
Her research interests include leadership of all sorts – whether that be formal or informal. Her research will propose an empirical framework for the effective delivery of spoken positive feedback that enhances both relational qualities, such as trust, and task performance. This area of interest brings together her experience and expertise in business, education, and positive psychology. Lisa has already presented her early research in Iceland, Philadelphia, Toronto, and virtually, at various international conferences. She is leveraging this research to create corporate workshops and informational webinars.
Lisa holds a Master of Applied Positive Psychology from the University of Pennsylvania (2010) and her MBA from the Rotman School of Management at the University of Toronto (2000). She also holds an Honours BA in French from the University of Waterloo (1992) and a B.Ed. from Brock University (1992). She is thrilled to be in the DBA program and add yet another wonderful university to this list.
Coltan Fagan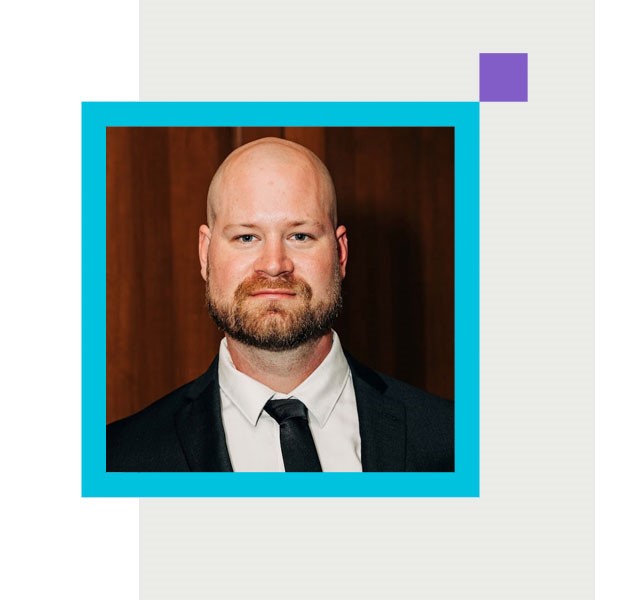 Coltan Fagan is an Associate Faculty Member for Royal Roads University's School of Tourism and Hospitality Management and a Business Administration Instructor for AGA Academy. As a Faculty Member, Fagan has thrived in the typical and atypical challenges of working overseas while upholding the standards of Royal Roads along the way. 
He has taught various courses such as Tourism Marketing, Hospitality Sales, Service Management, Special Events, Product Development, Meetings and Conventions, and Human Resources Management. Fagan believes that using inclusion, multiple teaching techniques, and changing delivery systems is the best way to engage students in cross-cultural learning. His work in tourism has also expanded to several projects across multiple organizations in Calgary, Alberta.
Fagan's passion for exploration began contributing to the National Health and College Improvement Program (NCHIP), various Tourism Feasibility Studies, and Visitor Services Initiatives. He has received awards in both promoting inclusivity and academic achievement. Currently, Fagan's research focuses on mobilizing LGBTQ+ culture and community as a force towards urban regeneration through creative economic development. 
Fagan holds a Bachelor of Arts in Sociology (2014) from Acadia University and a Masters of Arts in Tourism Management (2017) from Royal Roads University.
Tasha Brooks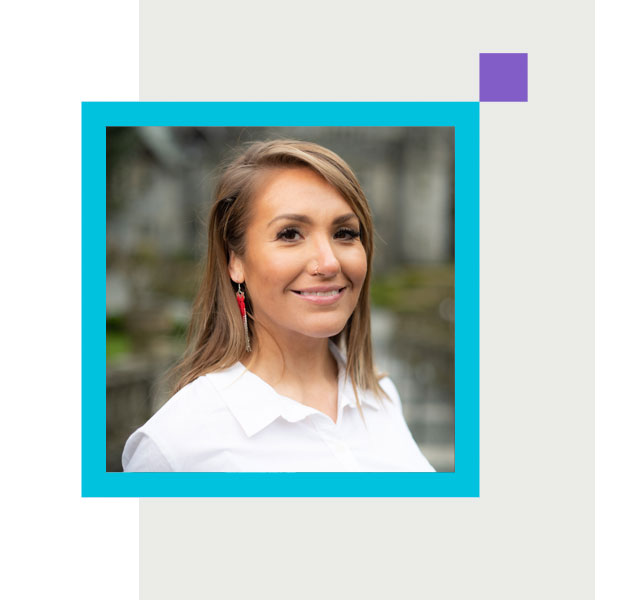 Tasha Brooks works as an Indigenous education navigator at Vancouver Island University (VIU), where she taught the Introduction to Management course as a term instructor in 2019. She is the president of the board for Quw'utsun Kwa'tlkwa Enterprises, a member of VIU's alumni board and a previous national student director for Council for the Advancement of Native Development Officers (CANDO) and the lead researcher on a national project investigating Indigenous business incubators.
Brooks is a member of the Cowichan Tribes First Nation and has extensive experience working with and for Indigenous communities and organizations. She understands the need for Indigenous-led research and looks forward to contributing to the body of knowledge in Indigenous entrepreneurship. In her first term at Royal Roads she has been awarded 5 National scholarships.
Brooks' research aims to enhance and encourage capacity building and self-determination through entrepreneurship by conducting research for First Nation entrepreneurs and Indigenous business support organizations. More specifically, why is there a disproportionately lower number of self-employed First Nation entrepreneurs despite the large number of entrepreneurial support services available to entrepreneurs throughout Canada? She aims to inspire and empower people along their journey and progress towards strong, unified nations. 
She has completed coursework for a Doctor of Business Administration through Walden University and has transferred to Royal Roads to She holds a Master of Business Administration, a Master of Science in International Management and a Bachelor of Business Administration (2011) from Vancouver Island University. She received a Technician of Aboriginal Economic Development Certificate (2015) from CANDO.
Kimberly Tholl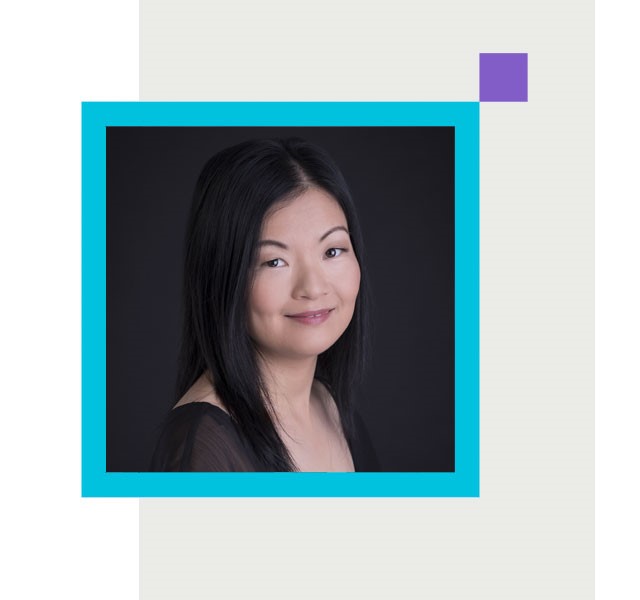 Kim is a Supply Chain Director at TRIUMF, leading the procurement and logistics divisions for Canada's national particle accelerator centre. She has 15 years of experience specializing in procurement, vendor management, and supply chain management. Kim has led cross-functional teams, built supplier relationships across cultures and continents, and managed multimillion dollar contracts in different industries. She is also a part-time faculty member teaching project management and supply chain management at a number of post-secondary institutions.
Kim's doctoral research will investigate the effect of skilled labour shortages on supply chains. The labour shortages will not only continue but increase in severity in the coming decade due to lack of replacement for the retiring workforce, and the widening differential between the skills the market demands, and the skills workers possess. Kim will seek to determine how companies can overcome this problem to protect their supply chains which are inherently labour-intensive. Relying on recruitment and higher compensation may not be enough. Will automation and robotics be needed to reduce reliance on human labour? Will firms move production from traditionally more cost-effective offshore facilities to domestic facilities to minimize logistics complexity? Her research will seek to answer these questions.
Kim holds a Bachelor of Mathematics (BMath) and a Master of Applied Science (MASc) from the University of Waterloo.  She is also a Certified Supply Chain Professional (CSCP) and a Project Management Professional (PMP). Kim is the author of the Supply Chain Management II textbook and the online learning system including lecture videos and lesson slides for the International University of Applied Sciences (IU) in Germany.
Anne Reiffenstein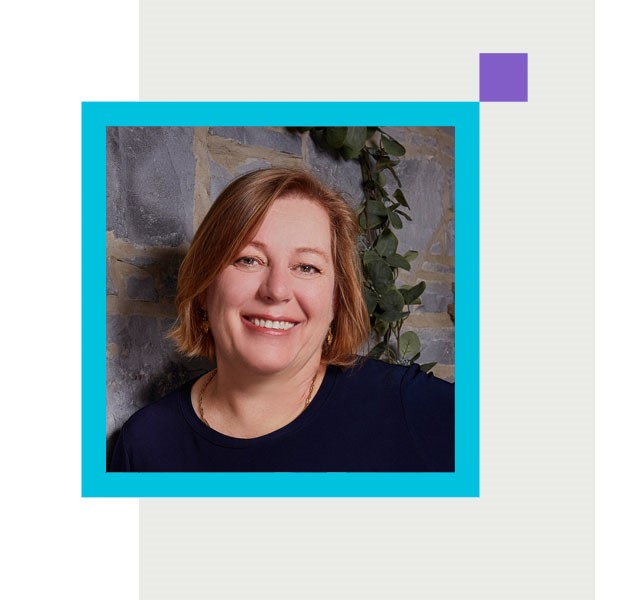 Anne Reiffenstein examines future learning systems and supports the Department of National Defence, focusing on leader development. As one of the first women to serve in the Canadian Army's combat arms, Reiffenstein spent 28 years in the military in operational and educational roles, publishing an article that reflected her experiences with Canadian Army gender integration in 2009. One of the highlights of her career was working as an Assistant Professor at the United States Army Command and General Staff College at Fort Leavenworth, Kansas, where she published an article exploring Canada – United States Homeland Security. 
After retirement from the military, Reiffenstein developed educational podcasts discussing issues related to institutional military leadership, cybersecurity, human security, and space operations. She has also designed serious games to support learning about applied ethics and peace support operations.  Reiffenstein believes that inclusive teams are fundamental to healthy learning organizations and that professional development is essential to organizations.
Reiffenstein's research interests are focused on leader development, adult learning, and serious game development for ethics and character development. Her current research will investigate the effect of leader judgement in the digital age, exploring how judgment is impacted by incorporating technology in the leader decision-making process.
Reiffenstein holds a Bachelor of Military Arts and Science (2000) and a Master of Defence Studies (2009) from the Royal Military College of Canada, as well as a Bachelor of Education (Adult) (2019) from Brock University and a Master of Business Administration (2013) from Carleton University.
Sana Ramzan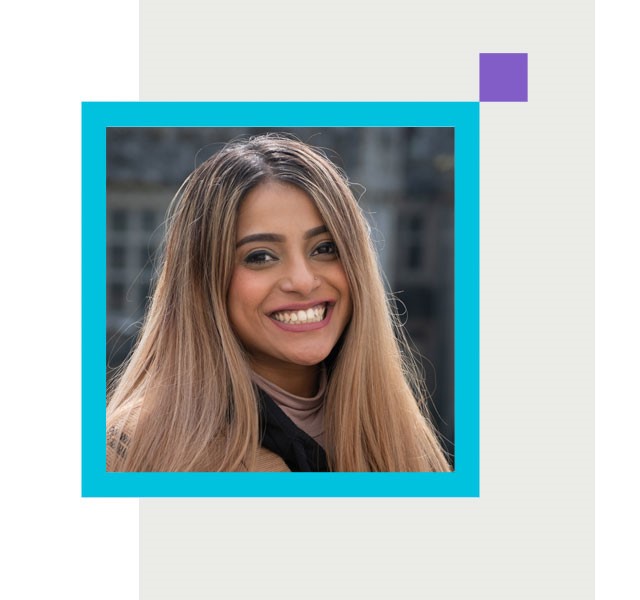 Sana Ramzan is an accounting professional with experience as an accounting expert and also has several years of experience in teaching accounting courses such as Financial Information for Marketing, Business Computer Applications, Microcomputer Applications in Accounting, Intermediate Accounting, Management Accounting, Financial Accounting, Bookkeeping etc. Currently, Sana Ramzan works as an accounting and payroll instructor in two colleges in Vancouver; Vancouver Premier college and CDI college.
Sana Ramzan's research interests include the impact of artificial intelligence in the accounting field where she will investigate how artificial intelligence will impact accounting conservatism and audit quality using machine learning and python. She will investigate this by analyzing financial ratios of profitability, solvency and liquidity using python and machine learning capabilities. Her research aim is to deepen her understanding about the changes machine learning capabilities will have on prediction and analyses of fraudulent activities of companies. Additionally, she also wants to examine how machine learning with python will help eliminate and reduce the manipulation of financial statements while increasing accounting conservatism and audit quality. The findings found in this research will help various accounting firms especially the Big Four to incorporate machine learning capabilities in their accounting processes and increase their overall audit quality.
Sana holds a Master of Science in Business Administration from the American University of Sharjah of United Arab Emirates (2018). Sana has presented a research paper, Accounting Conservatism and Audit Quality, in ISER 194th International Conference and successfully published it in the IJMAS journal. She has also published another research paper, Leveraging Big Data and IoT technology into Smart Homes, in the IJSRP journal.
Naomi Parker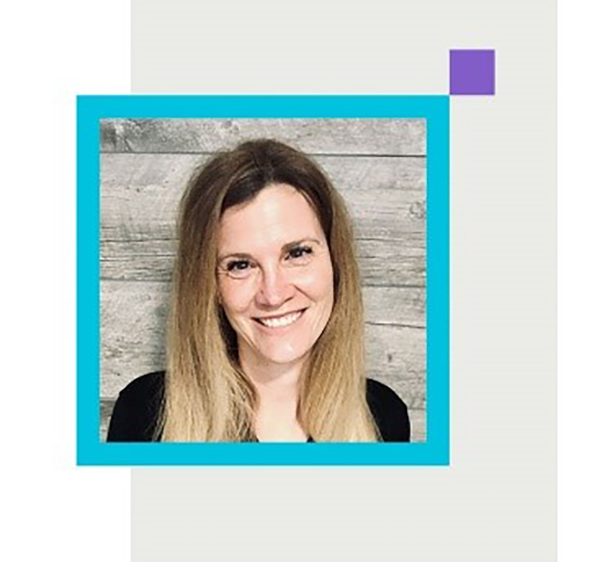 Naomi Parker works as the senior operating officer at PolicyWise for Children & Families. In this role Naomi seeks to inform, identify, and promote effective social policy and practice to improve the well-being of children, families, and communities. Simply put, Naomi works to promote better evidence for better decisions.
Naomi's research interest lies in how collaborative service delivery between primary and mental healthcare can be implemented and adapted across contexts and settings while achieving common outcomes. Much is known about the essential ingredients, facilitators, and barriers to collaborative services delivery. Despite all that is known, often such collaborative approaches fail. Recent evidence indicates that failures are due to a lack of understanding of contextual factors and influences, complexity, and implementation processes. Naomi would like to develop a deep understanding of the outcomes, underlying mechanisms and context that contribute to successful collaborative service delivery between primary and mental healthcare. In other words, to answer the question: 'what works for whom, in what circumstances, and how?'.
Naomi has a Bachelor Arts, Sociology from University of Calgary (2004) and a Masters of Business Administration from Heriot Watt University (2011).
Nathan Banda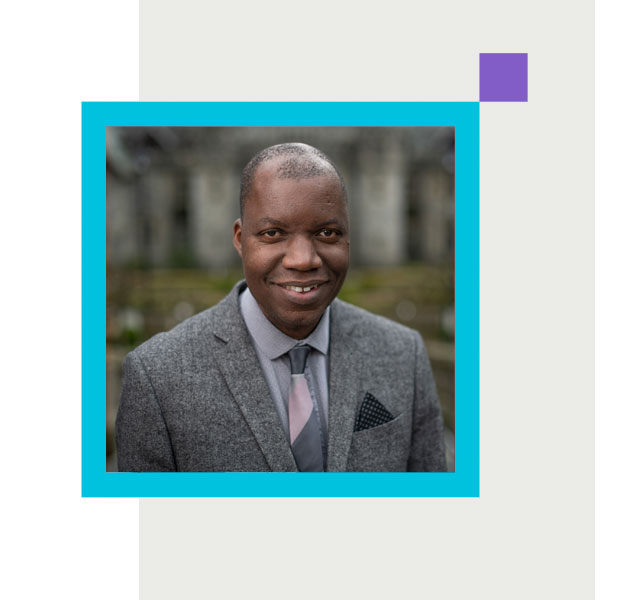 Nathan Banda is an administrator with Alberta Health Services at the Drumheller Health Centre Site, where he leads the local management team and frontline professionals in nursing and allied health in patient and family centred care. Banda believes in the power of collaboration, teamwork and a shared vision in ensuring that there is continued betterment in service delivery along the continuum of care. He is a passionate and dedicated health care administrator with a strong background in patient safety and quality.
While working at Olds Hospital and Care Centre in central Alberta, Banda implemented changes in the nurse-to-nurse reporting system and also implemented the "Big White Board" for discharge planning and RAPID rounds. This initiative was key in bringing all the patients information in one place and updating the information with clear plans from admission to planned discharge.
In 2018, as a manager in the Drumheller Operative Room, Banda initiated debriefings after major surgical cases as a way of improving patient safety and quality. He also initiated changes in the orientation program for new nurses on the medical surgical unit and the Emergency Department at the Drumheller site. His doctoral research focuses on nursing retention and recruitment challenges in rural Alberta, with interest in strategies to deal with perpetual and growing challenges in patient care delivery in these areas.
Outside of work, Banda enjoys spending time with his wife and four children. His hobbies include writing, gospel music, evangelism and counselling. In 2016, he self-published his memoir, "Moments That Shaped My Life: Life of an Ordinary Malawian Boy," in which he chronicles his upbringing in Malawi, the heart of Africa, in the 1980s.
Banda holds a Bachelor of Science in Nursing and a Master of Science in Nursing from Excelsior College, Albany, New York (2016).
Denise Prindiville
Denise Prindiville is a business consultant and executive coach, based in Toronto, in the health and life sciences sectors. Prindiville offers her experience and skills to her community as an Executive on the Board of Directors for one of Ontario's largest Family Heath Teams.
She has worked in both the public and private sectors. She was honoured to have once been among 300 young international strategic advisors to then Secretary-General Kofi Annan on combating infectious diseases and access to medicines. From coast to coast, she has helped bring health programs to Indigenous communities and continues to advocate for equitable access to health technologies and services for all populations.
Prindiville believes that managerial effectiveness must consider the human element and the system in which an organization operates. In healthcare, the patient experience and the potential health outcomes are products of more than the application of medical science and provider training. Physician well-being is fundamental to the quality and efficacy of our healthcare system. Physician burnout is a signal for a call-to-action to review management practices.
Prindiville's research will focus on physician burnout prevention at the systemic and organizational levels, from strategic planning through management practices.
Prindiville's research will investigate the knowledge gap towards understanding which key organizational and executive management theories and practices will bring a significant and sustainable impact on reducing burnout. This research aims to contribute to the management practice knowledge economy in healthcare.
Prindiville is a Certified Executive Coach from Royal Roads University (2019). She holds a Master of Business Administration, Management of Technology, Biotechnology (2006) from Simon Fraser University and a Bachelor of Science, Cell Biology & Medical Genetics degree from the University of British Columbia (1998).
Nidal Mousa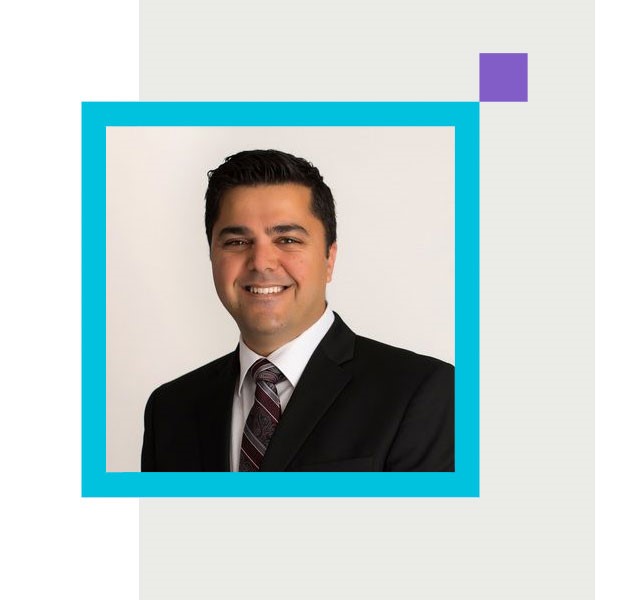 Nidal Mousa is an associate faculty member in the Faculty of Management at Royal Roads University and a financial analyst at Federal Government of Canada. Mousa teaches applied research and business analytics, and corporate and international finance courses for Master of Global Management students. 
His teaching goal is to inspire students in applying finance and business analytic research methods to make their organizations financially healthier, socially responsible, and create enhanced choices for them and for future generations. Mousa's research fields are applied research, financial analysis and planning. Mousa has published two financial cases with the Hebrew University of Jerusalem and two cases with Nahariyah College. He also has more than twenty years of industry experience in financial analysis and planning and trade financing.
Mousa has broad theoretical and practical teaching experience at business schools and financial institutions in Canada and Israel. He has taught finance and banking courses at Hebrew University of Jerusalem and Nahariyah College. Mousa was a visiting scholar at Hebrew University of Jerusalem, Israel, before relocating to Canada. He has also worked at Scotia Bank, CIBC and Investors Group in different senior planning and consulting positions.
Mousa holds a Master of Global Management from Royal Roads University, Canada (2013), Master of Business Administration from Hebrew University of Jerusalem, Israel (2004), and a Bachelor of Economics from University of Haifa, Israel (2002). Mousa has been certified as a Certified Financial Planner by the Canadian Institute of Financial Planners (2019).
Tade Owodunni
Tade Owodunni is a corporate lawyer, corporate governance practitioner and a certified chartered tax professional and compliance and ethics specialist. He currently manages a corporate services firm that specializes in corporate restructuring, company incorporation and management, compliance and ethics advisory as well as governance services. He also serves as a consultant to many firms on director assessment and board performance issues. Prior to this, he was Senior Manager and Head of Corporate Governance at Deloitte Corporate Services Limited in Nigeria and provided Board assessment and other governance support services to several local and global brands in diverse sectors.
Tade's areas of focus in his research relates to the examination of the potential impact of the adoption of governance practices built around environmental, social and governance (ESG) and related business sustainability concepts on small and medium-scale enterprises operating in emerging markets. His research will examine how the adoption of governance precepts and practices by both regulated and self-governed entities can enhance their growth and long-term sustainability and how this can help stimulate wide-scale economic advancement for emerging market economies.
Tade holds a Bachelor of Laws Degree from University of Ibadan, Nigeria (2001), a Master of Laws from University of Lagos (2008) and a Masters' Degree in Business Administration (with Distinction) from Business School Netherlands (2018), where he graduated at the top of his class. He is a qualified lawyer with license to practice in Nigeria and a certified chartered tax practitioner, dispute resolution specialist, compliance and ethics professional and distinguished corporate governance professional.
Ndidi Uzo-Ojimadu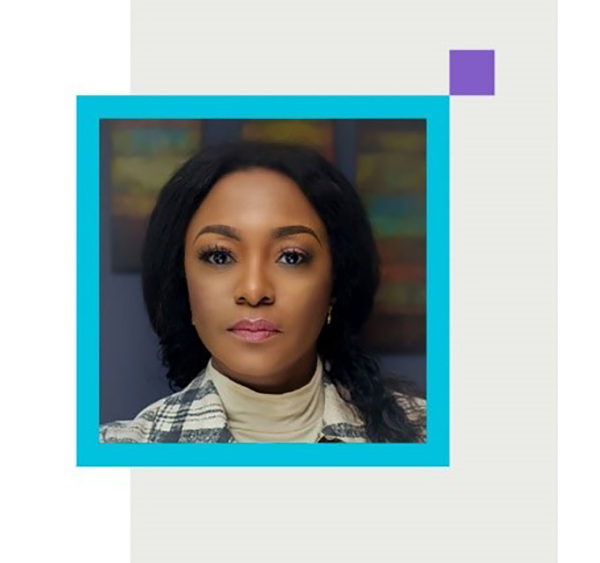 Ndidi Uzo-Ojimadu is a management consultant and business instructor for post-secondary institutions in Canada. She is responsible for providing instruction to students and curriculum development; and providing professional services in the areas of strategic and business planning, business analysis, project management and financial management for organizations.
Ndidi has worked in various financial and business management roles in corporations and as a Management Consultant in Africa and the Middle East before moving to Canada. In addition to her corporate roles, she is experienced as an instructor and facilitator, covering business courses in the areas of Organisational Behaviour and Change Management, Leadership, Strategic Management and Accounting in Canada. She is a member of the board of directors, Hakili Community for Sustainability in Calgary.
Single-minded about solving problems, Ndidi's doctoral research focuses on examining economic diversification opportunities for the Alberta economy from its oil dependency. She aims to determine resilient strategies that should be adopted for sustained diversification and future economic stability within the province in a post Covid-19 era.
Uzo-Ojimadu holds a Bachelor of Science degree (BSc) in Actuarial Science from University of Lagos, a Master of Business Administration at Delta State University (MBA) and has her CPA certification with an emphasis in Management Accounting (CPA, CMA).
She enjoys swimming, and various expressions of music, including singing and dancing. She lives in Calgary with her husband and their children.
Mina Sahota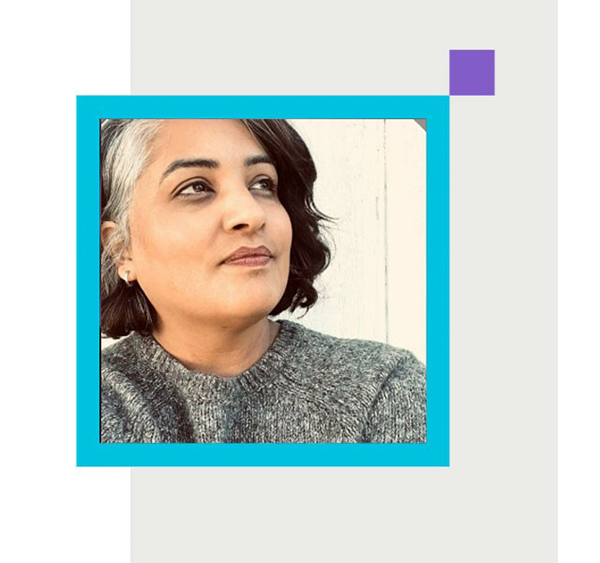 Mina Sahota is a faculty member in the Melville School of Business at Kwantlen Polytechnic University. Mina is responsible for providing students enrolled in the human resources undergraduate and post-baccalaureate programs with real-world business skills, practical application and a well-rounded approach to Canadian people-practices in business. Mina strives to cultivate inclusive, safe and rich learning experiences in her classrooms by incorporating intercultural teaching methods, decolonizing education through incorporating diverse literature and by supporting students in sharing their diverse perspectives.
From 2008-2021 Mina held various human resources practitioner roles within BC's heavily unionized public sector including Fraser Health Authority, Surrey School Board and various municipal organizations. Mina gained invaluable experience delivering results and building relationships in these highly complex organizations over 13 years.
Mina is the Principal at Mina Sahota Consulting & Research Inc., an inclusion and belonging consultancy. The foundation of Mina's work is rooted in her belief that those who know better, do better. Mina enjoys working with a broad range of organizations to support their inclusion and belonging efforts. For more info visit: www.minasahota.com.
In 2021, Mina began volunteering on the Diversity and Equity Committee with Cloverdale Minor Hockey Association and stepped into the Chair role shortly after. This diverse minor hockey organization's executive board recognized that more needed to be done to address systemic discrimination in ice hockey. Over the past year this small committee has developed key programs and activities to continue growing a culture of inclusion and belonging in the association. For more info visit: https://cloverdaleminorhockey.teamsnapsites.com/diversity-inclusion/
As a Second Generation South Asian Canadian, Mina holds a strong interest in understanding the experiences of those who grew up straddling the line between two cultures. Mina's doctoral research will seek to understand the experiences of inclusion and belonging for South Asian Canadians in BC's business sector.
Mina holds a Master of Arts in Leadership Studies from Royal Roads University (2020) and a Bachelor of Business Administration from Kwantlen Polytechnic University (2008). Mina also holds her Chartered Professional in Human Resources (CPHR) designation (2008).
See the distinctions between a PhD, professional doctorate and the RRU–Doctor of Business Administration.
This table summarizes some of the distinctions between a PhD, professional doctorate and the RRU–Doctor of Business Administration.