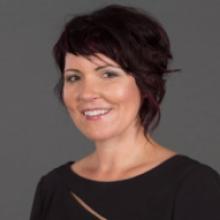 Lucy Sager
Student
Doctor of Social Sciences
Lucy Sager is the owner and founder of All Nations Driving Academy. This business was founded as a direct request from Indigenous Communities who identified drivers' licenses as a barrier to employment and community safety.
Lucy fiercely believes in the right to self-determination and that community members can close the gaps in social determinants of health when they are in control of their own transportation and mobility.
Lucy has spent the past 10 years at negotiation tables with major energy projects and the provincial and federal governments advising on employment, health, and safety outcomes for Indigenous Communities.
She has been responsible for the recent driver training initiative in partnership with the Ministry of Advanced Education & Skills Training along the Highway of Tears and the start-up and implementation of the 6 Nations Driving School that is owned and operated by the Burns Lake Native Development Corporation.
In recent months, Lucy has worked to advise ICBC, the RCMP, Ministry of Public Safety, and the Attorney General's office on drivers licensing policy as it relates to rural and remote Indigenous Communities.
Lucy's research interests include advancing reconciliation through the calls to action found in the Truth and Reconciliation Commission report and closing the gaps on social determinants of health.
Lucy holds an MBA from UNBC and currently resides in Victoria, B.C.