RRU celebrates International Women's Day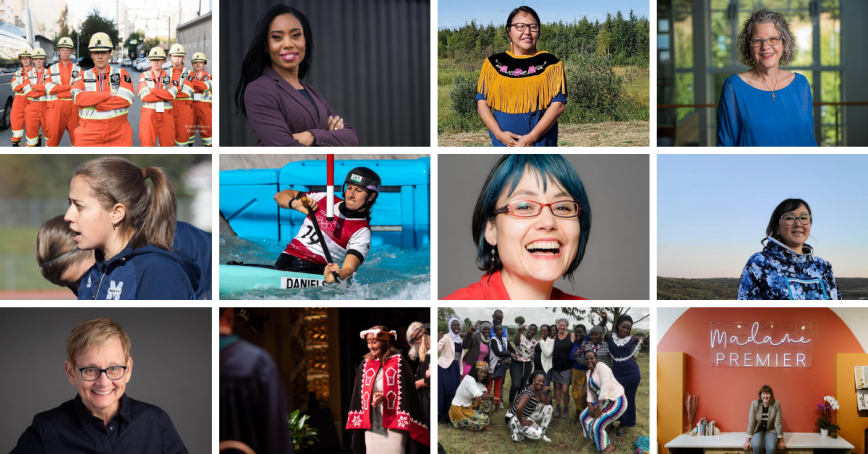 Royal Roads University celebrates the achievements and contributions of women in our Royal Roads community and the important work they do year-round to advance conversations about female empowerment, gender equity and inclusion.
In honour of International Women's Day, we're featuring a some our community's many women researchers, students and alumni who are taking concrete steps to create a world free of bias, stereotypes and discrimination both at home and around the world.
RRU grad Siobhan Calderbank receives lifetime achievement honour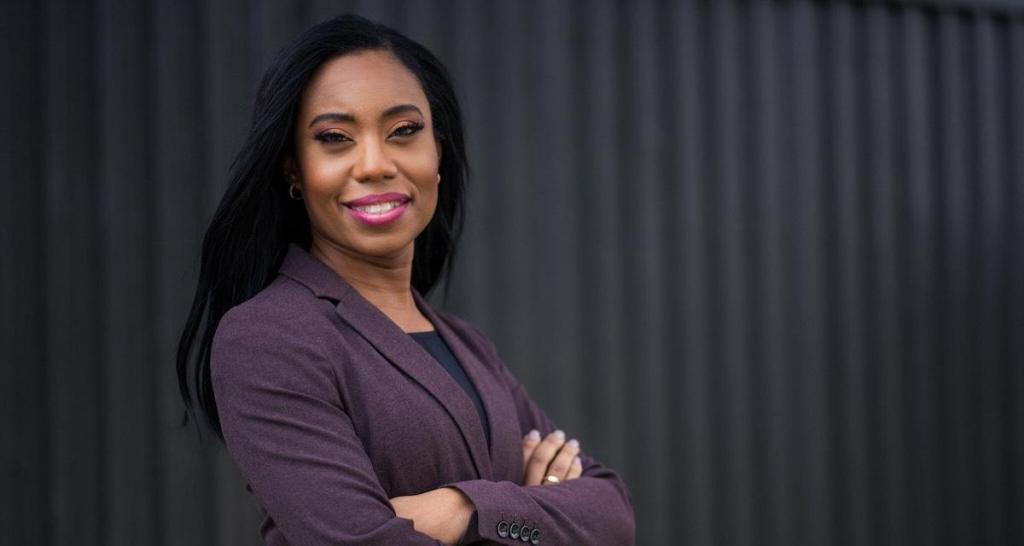 Siobhan Calderbank, a graduate of Royal Roads University's Master of Arts in Leadership program, was recently selected for a Lifetime Achievement Award by the International Association of Top Professionals.
Master of Arts in Leadership grad Siobhan Calderbank is an example to follow, especially among Black women in business.
"I find that many other women of colour, and especially Black women, feel that they can relate to me. To see somebody [who's Black in a senior position] gives you hope that 'I can break through those barriers' or 'I can be something,' but it's hard for you to believe it's possible unless you actually see it.
"That's why I think it's so important to provide that reassurance or that extra level of support and encouragement to other Black females in their careers… As long as we're working collectively towards the same goal, we all rise together."
Read the full story and find out why she didn't have to look far for inspiration of her own in building her successful career. 
Ancestral laws illuminate critical roles of women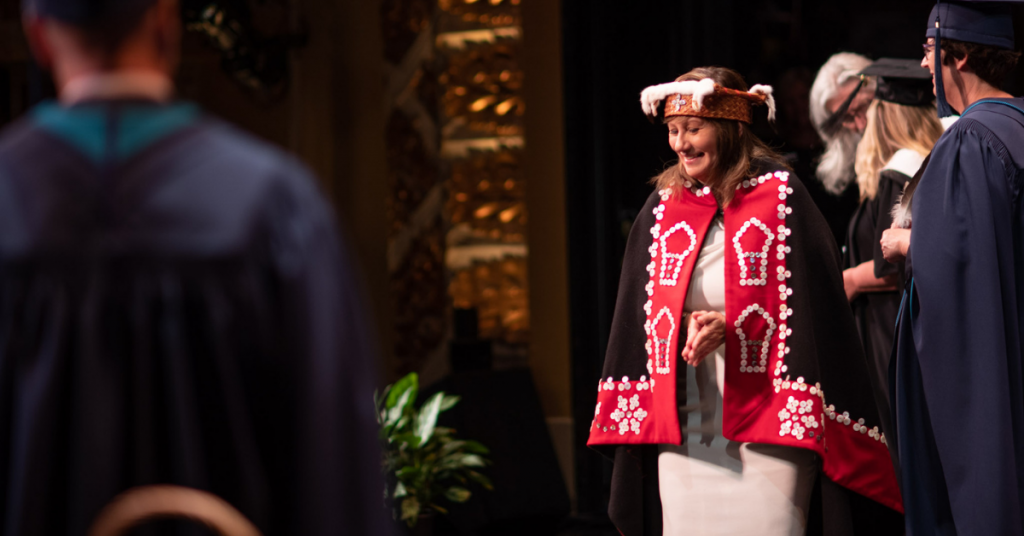 Master of Arts in Leadership alum's thesis puts the spotlight on ancestral systems focusing on women's roles in leadership and governance in Indigenous communities.
Ending abuse through powerful stories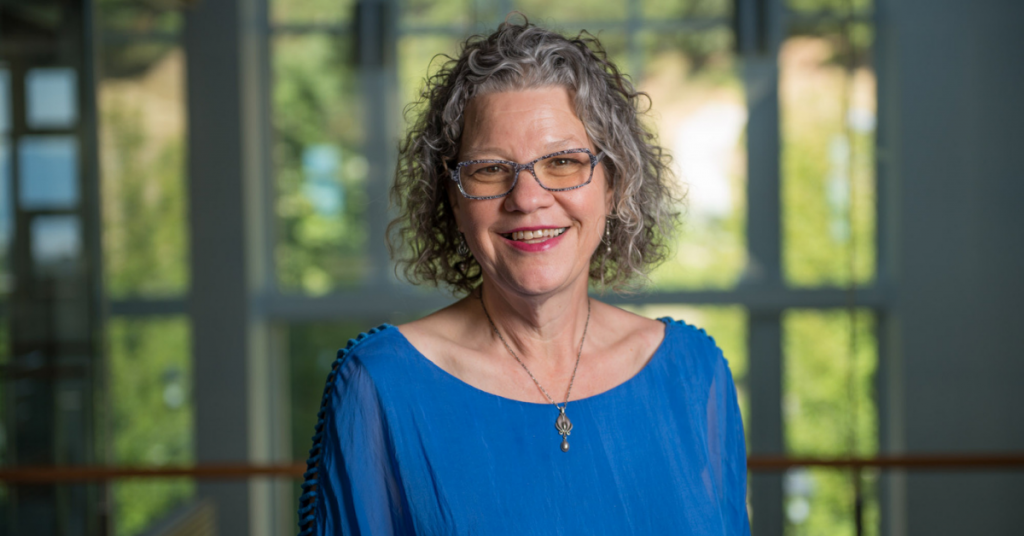 A project by Prof. Francis Jorgensen aims to collect and amplify stories of workplace incivility, including instances of name calling, blocked opportunities, or other unfair treatment.
She Leads: first woman Chief in Gamètì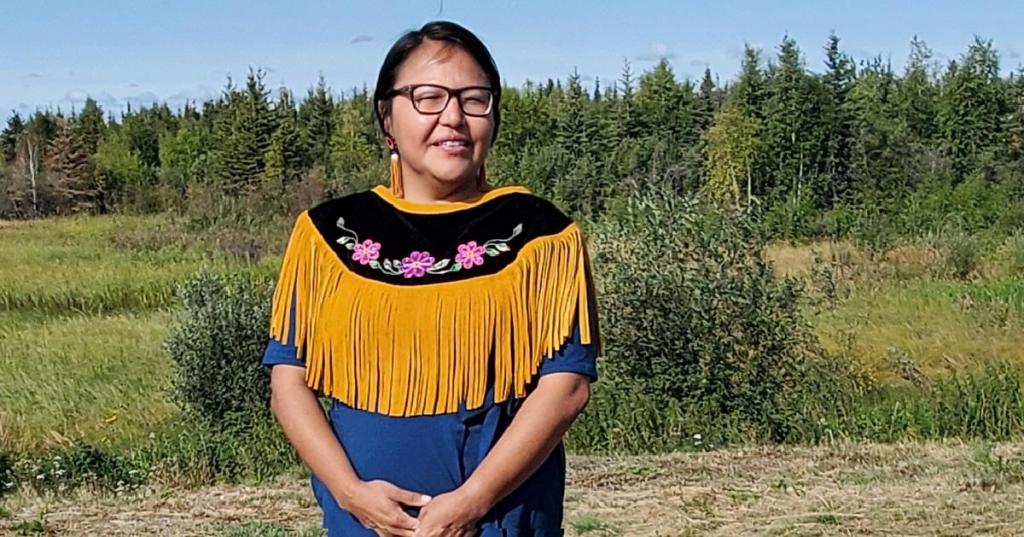 Chief-elect Doreen Arrowmaker, Master of Global Management grad, blazes a trail for women in her community.
Retail Reform: Goal of Getting More Women "Ellected"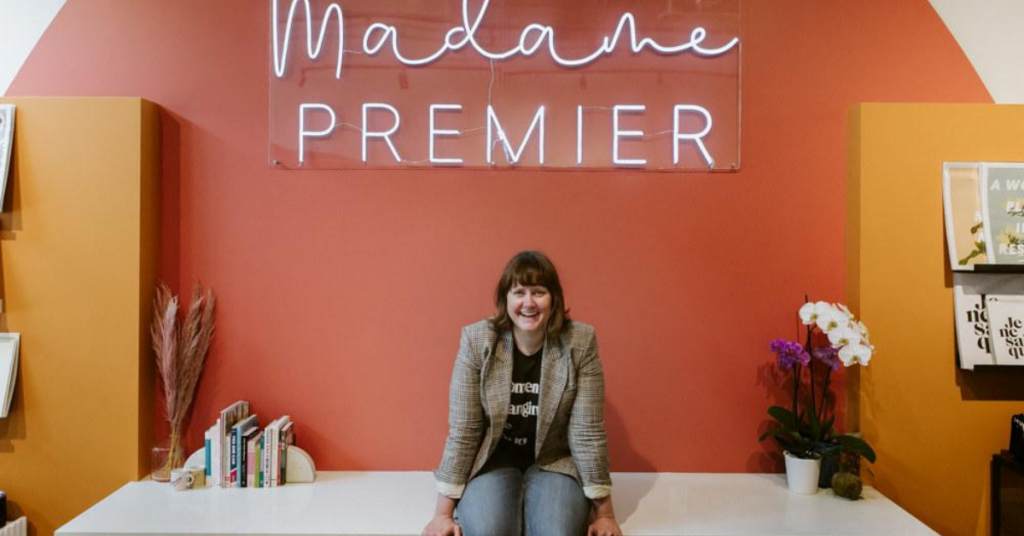 Amidst a pandemic and an election, Royal Roads alum opens Madame Premier, a retail store with a message.
From the BC legislature to the campus of Royal Roads to a store in downtown Calgary, RRU alum Sarah Elder-Chamanara's mission to encourage women in politics is centered on her clear vision statement from merchandise sold in her store, Madame Premier. Shirts and other swag declare, "A woman's place is in Council chambers, the legislature, the House of Commons, the Senate" and, of course, at Madame Premier.
"I really want to see more women finding ways to advocate for issues that they're really passionate about outside of party politics as well," she says.
Find out why she made the courageous decision to open a brick-and-mortar shop in the middle of a pandemic.
First-ever all-female class for DSocSci building supportive community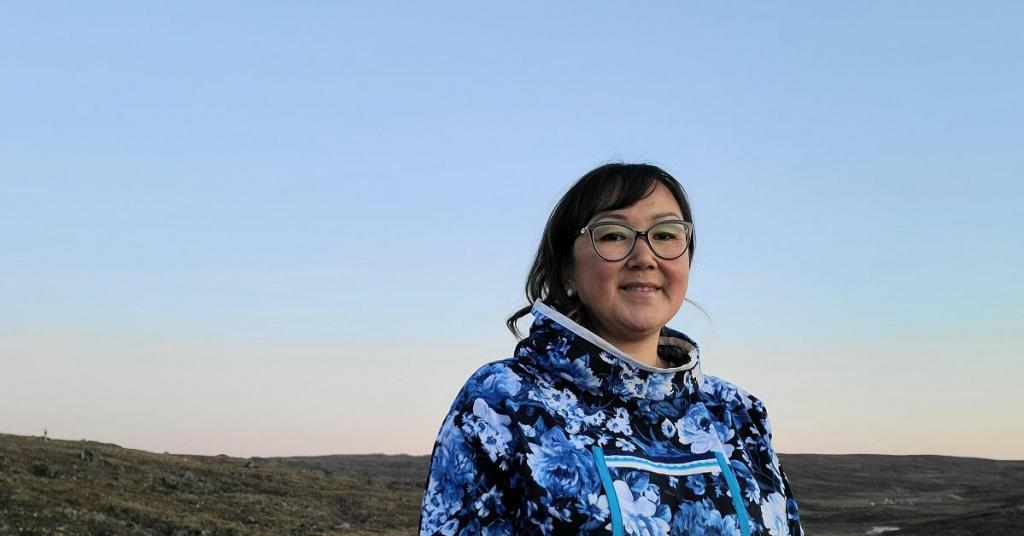 All-women social sciences cohort looks at big questions in supportive environment.
Olympic paddler makes history in Tokyo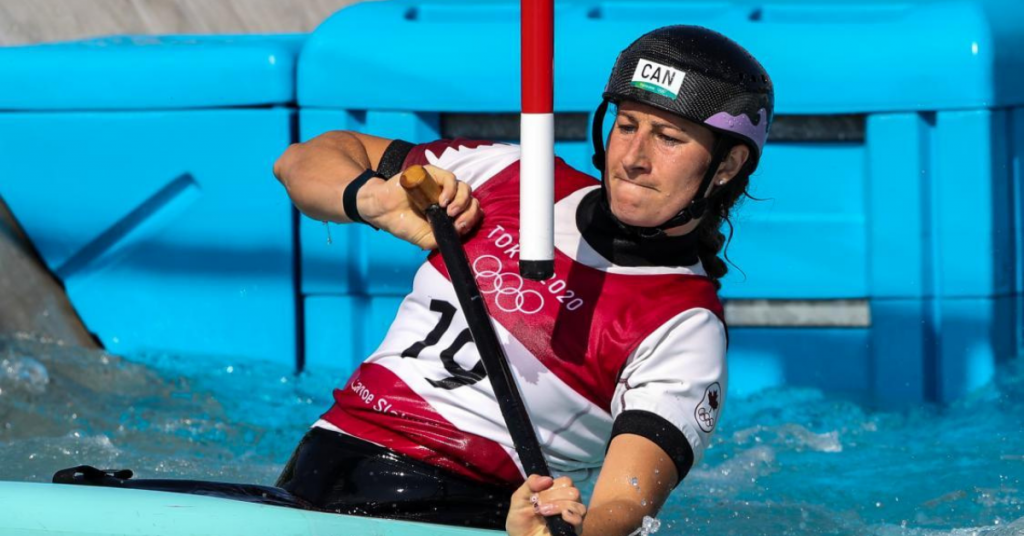 RRU's Haley Daniels fought for women's canoe slalom to be equal to men's at the Olympic level. She won that fight – and competed in Tokyo.
Royal Roads University student Haley Daniels was among the first women ever to compete in Olympic canoe slalom after she'd lobbied for years for women's canoe events included, equal to their male counterparts', at the Summer Games.
Read her story and find out how making Olympic history is a family affair.
Making mine rescue women's work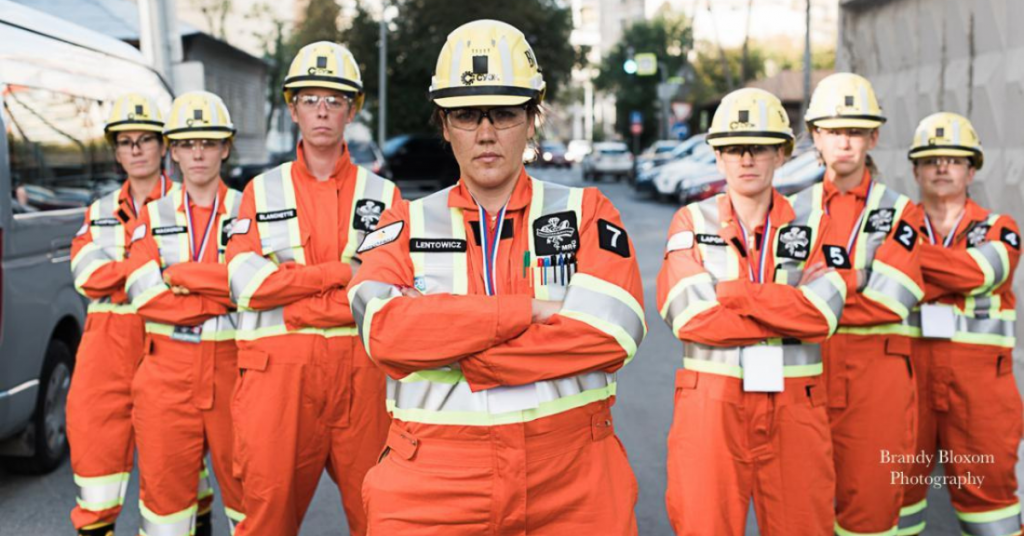 Royal Roads alum Kari Lentowicz is a mining business veteran who's helping other women in her industry.
Where movements arise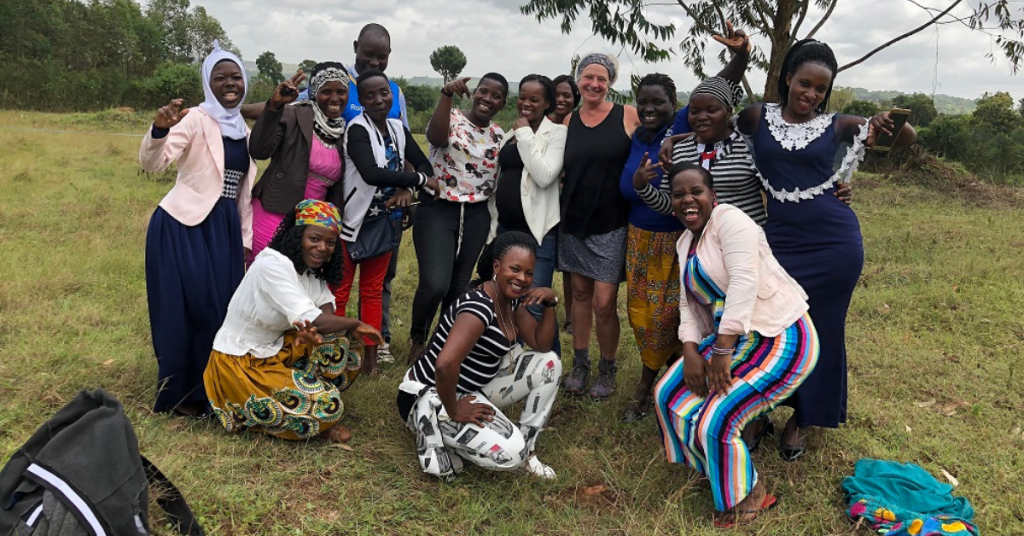 Prof. Shelley Jones is researching how Ugandan women can increase their power and participation in the economy to survive vulnerabilities of COVID-19.
Education and empowerment are often thought of in tandem. But in Uganda, could more education make women more vulnerable to economic crises? Prof. Shelley Jones speaks about her research and the complexities of women's empowerment, especially with respect to education.
Honourary degree for Royal Roads grad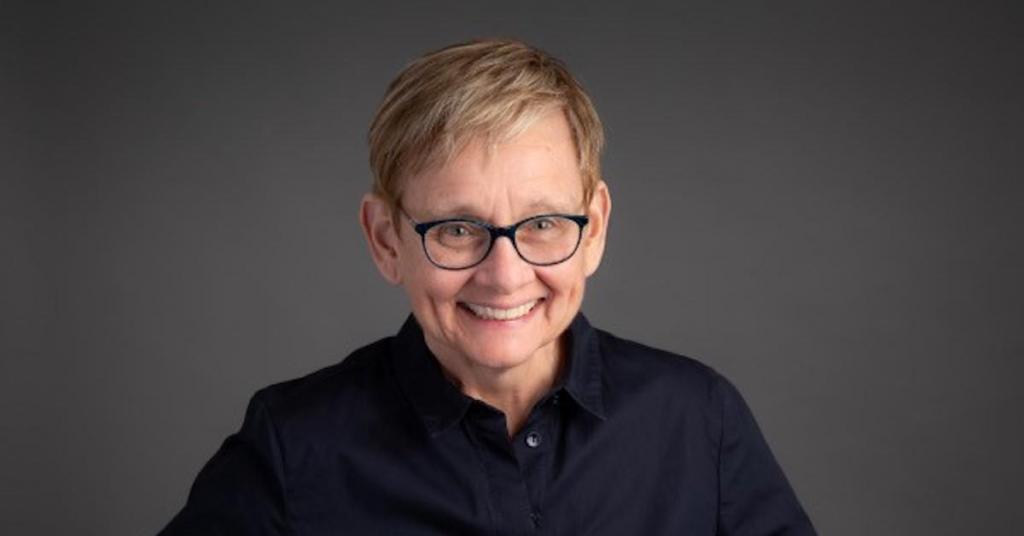 Justice Institute of BC honours Royal Roads University alum Nancy Poole for her work for women.
Cyr shoots for a big win: more women coaches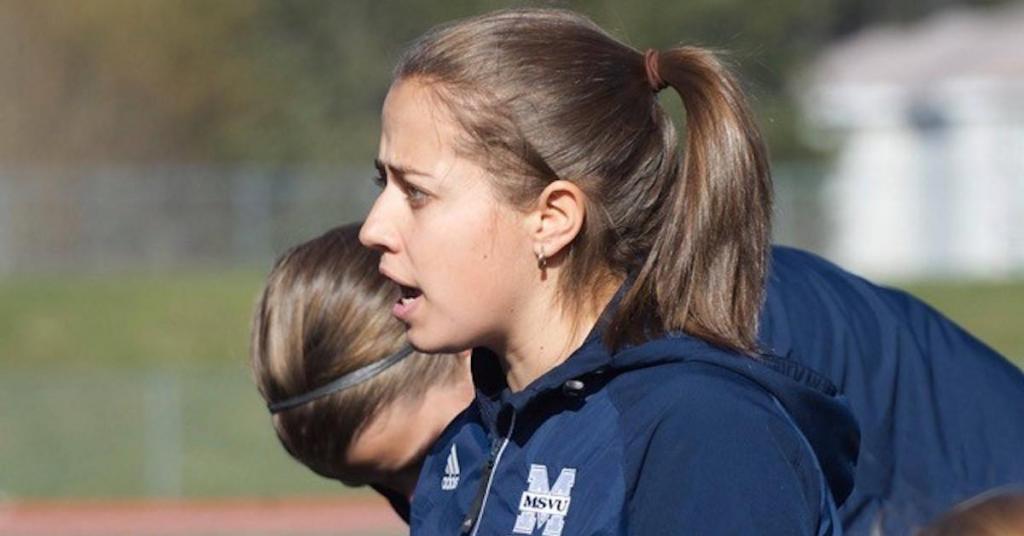 Alum Danielle Cyr works to mentor other female soccer coaches.
Hodson on online harassment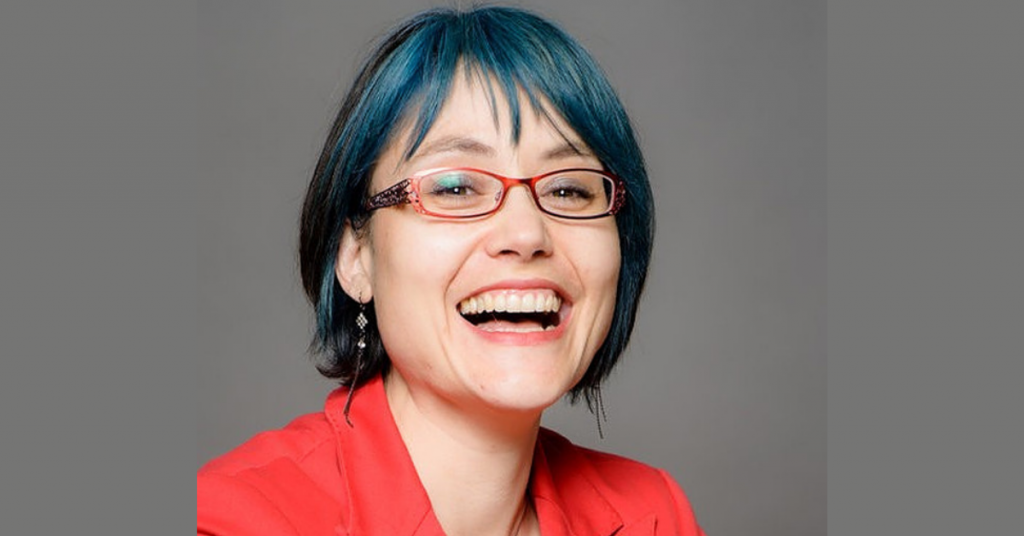 Canada Research Chair Jaigris Hodson studies how women in academia experience harassment in digital spaces.