Honourary degree for Royal Roads grad
Topics
Featured
Share online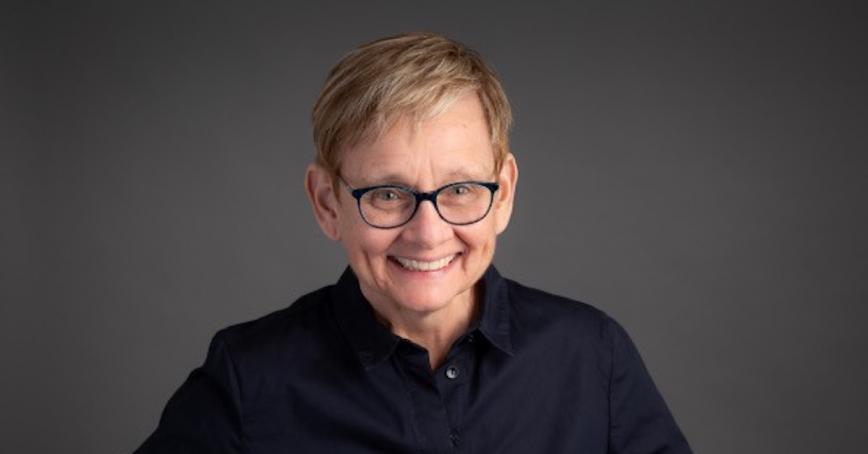 In a long and varied career working with and on behalf of women, Nancy Poole has always let her curiosity and caring lead.
Whether living in Toronto, Vancouver or her hometown of Napanee, Ont.; whether studying at the Royal Roads University or the U. of South Australia; whether working in a group home or women's shelter, her modus operandi has been the same: see a problem, study its roots, search for solutions, share knowledge, rinse and repeat.
While she has done her work with dedication and little thought spared to accolades, she is getting one anyway. Poole, the director of the British Columbia Centre of Excellence for Women's Health, was presented an honourary Doctor of Laws degree from the Justice Institute of BC (JIBC)in March 2021 "in recognition of her contributions to women's health, including trauma-informed practice and the treatment of substance use and addiction."
"Through research and education, her contribution to women's health and safety in Canada and beyond has spanned more than 40 years, and her passion for supporting and educating those in professions who help women is fierce," said the JIBC president and CEO, Michel Tarko, in announcing the award in February.
Poole's career began when she was just out of Queen's University, where she'd earned a Bachelor of Arts in Sociology, and was working in a group home dedicated to young people who were abusing solvents. She took an interest in the building behind it, Nellie's Hostel, Canada's first women's shelter. She worked there for a time and noted that many of the women the shelter served — women who had been victims of violence — were over-medicated with drugs such as benzodiazepines, a category of tranquilizer.
"It started me thinking a lot about how social issues like violence and how health issues such as substance use were really not [seen as] well connected, and still aren't, in many ways," Poole says.
She started researching benzodiazepines, which led her to contact Ontario's Ministry of Health, which further led to an invitation to work on the development of an educational kit. Poole then took educational kit with her all over the province to talk to doctors and women's groups about the over-prescription of such drugs to women.
"This idea of bringing people together to talk about complex health issues" started her on a path to Royal Roads University, where she earned a Master of Arts in Distributed Learning. (She also has a diploma in Child Study from the University of Toronto and a PhD in Education at the University of South Australia.) Back then, in the early 2000s, students and researchers around BC connected via telehealth room conferencing, she says, laughing as she compares that technology to the ubiquity today of virtual communities and web-based communication platforms such as Zoom.
Still, she gives a great deal of credit to her experience at RRU bringing together people on her masters project, saying that studying there "was about leadership as well as about your topic" and adding, "It gave me so much confidence about the fact I actually could be a researcher on these issues and take this farther. That's what I've been doing since."
In fact, she went on to do her PhD on virtual communities as locations for learning and social activism.
"I guess it goes back to that idea of consciousness-raising overall, which was kind of a foundation of the women's movement in the early days, where people came together in small groups and talked about common issues," Poole says. "We connected on what we had in common, so we were able to build a movement, but we were also able to understand difference."
Today, she says, members of virtual communities working in solidarity can be researchers, government officials, health practitioners and women with lived experience all contributing to greater knowledge and understanding.
As for the JIBC degree that honours her work to build community and knowledge, and recognizes her work at the institute teaching trauma-informed practice, she says it's gratifying to have her efforts recognized but she also sees success now in mentoring young researchers on women's health issues.
In short, Poole asks: "How are you helping others learn?"