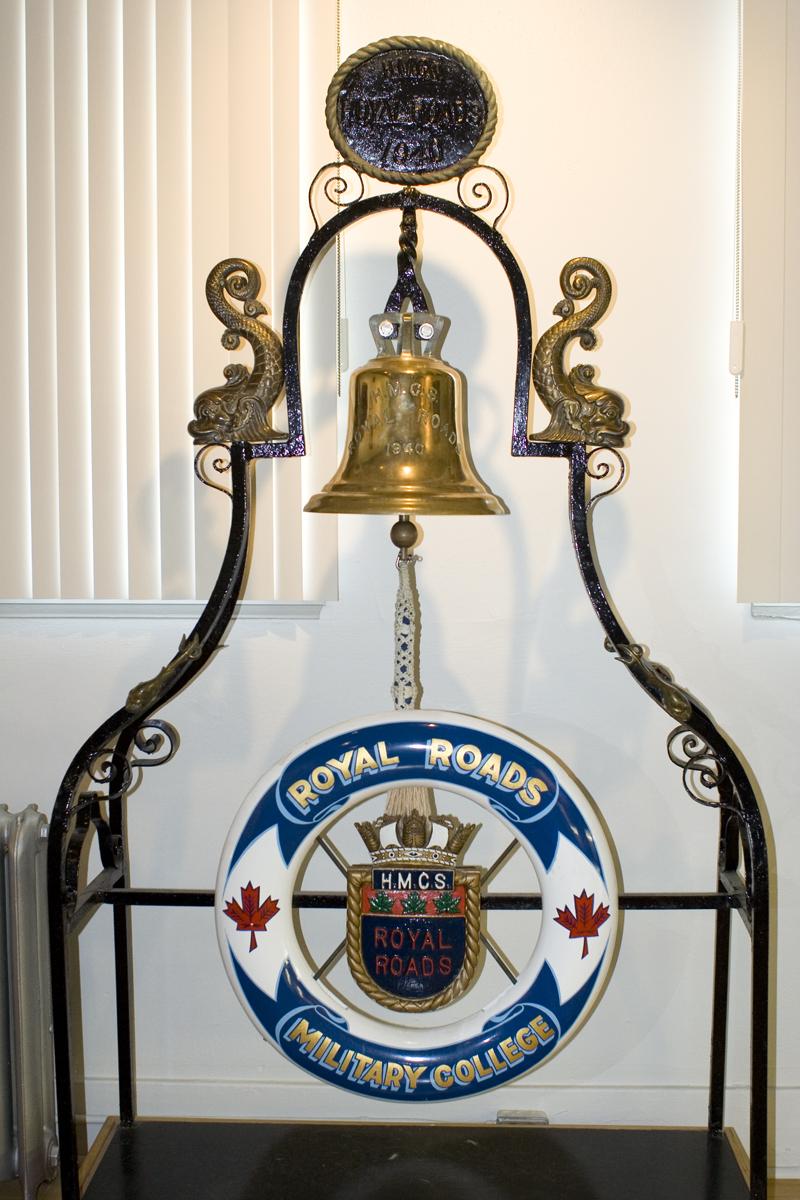 The ship's bell you see by the Quarterdeck in the Grant Building is one of the first artifacts made specifically for Royal Roads.
Traditionally, a ship's bell is integral to the identity and heritage of a ship. This bell was cast in 1940, soon after the HMCS Royal Roads was launched to train naval reserve officers for service in the Second World War.
But the HMCS Royal Roads wasn't an actual ship. It was called a "stone frigate," like many Navy facilities on land. The bell originally hung in the porte-cochère in front of Hatley Castle.
After Royal Roads Military College closed in 1995, the ship's bell was displayed at the CFB Esquimalt base museum.
In 2008, ex-cadets from the class of 1963 raised funds to build the a display case for the bell, and secured approval from the base museum curator and base commander to house it at Royal Roads University on a long-term loan.
Location
You can see the ship's bell on display in the Grant Building lobby. Refer to the campus map if you need additional direction.