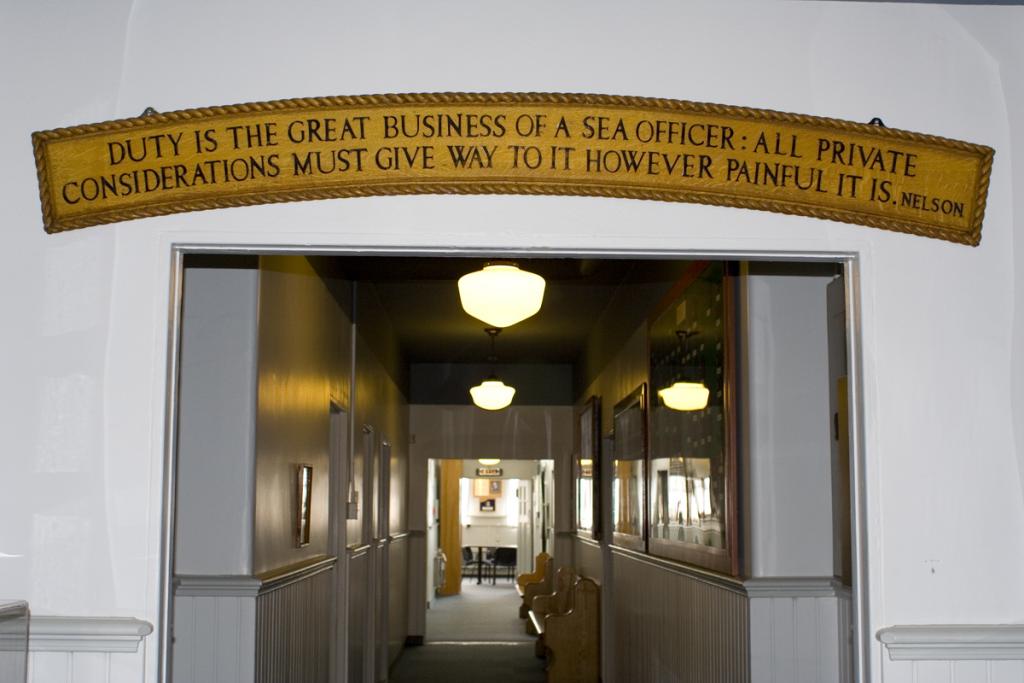 Lord Nelson's quote plaque in the Grant building entrance
"Duty is the great business of a sea officer: all private considerations must give way to it however painful it is."
You'll see a plaque bearing these words as you enter the Grant building. Attributed to Vice Admiral Horatio Lord Nelson, they were meant to inspire seafarers to persist and endure.
But in the 1940s, cadets with various infractions were punished with the task of making a plaque to display the quote.
They crafted the original brass letters in the college's engineering shop. The plaque hung over the entranceway to the Grant Building until the college closed in 1995.
The original plaque now rests at the naval museum at CFB Esquimalt. Members of the base's Fleet Maintenance Facility crafted a replica that has been displayed at Royal Roads since 2011.
Location
You can find this plaque in the Grant building main floor entrance. Refer to the campus map if you need additional direction.