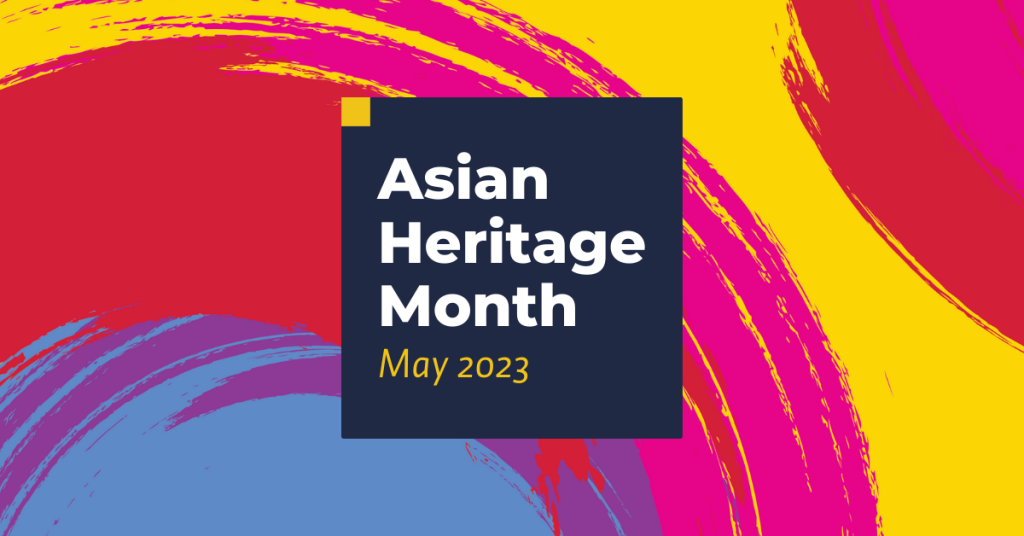 Royal Roads University honours the contributions of people of Asian descent in our university and beyond.
People of Asian descent were integral in the development of the grounds where our university now resides. Much of Hatley Park, which is now the Royal Roads campus, exists because of the labour, hard work and vision of Asian immigrants and visitors.
During Asian heritage month and throughout the year at Royal Roads, we celebrate the Asian heritage that has made our university and society immeasurable richer. We join together to fight pervasive and enduring anti-Asian racism. And we remember and acknowledge our shared history.
Thank you to everyone, in particular the Royal Roads members of Asian ancestry, who contributed their time and perspectives to this page.
Special guests help President Steenkamp kick off Asian Heritage Month 2023
Joining Philip Steenkamp are Student Engagement Associate Prapti Yadav, and students Ambrosia Wang and Neeti Khullar, who reflected about the importance of their heritage and this month.
Asian Heritage Month Keynote: Dr. Asma Sayed
A presentation by Dr. Asma Sayed. Hosted by RRU President Philip Steenkamp and facilitated by RRU Associate Director, Human Rights and EDI Alejandro Campos-Garcia.
Explore the RRU Library's digital display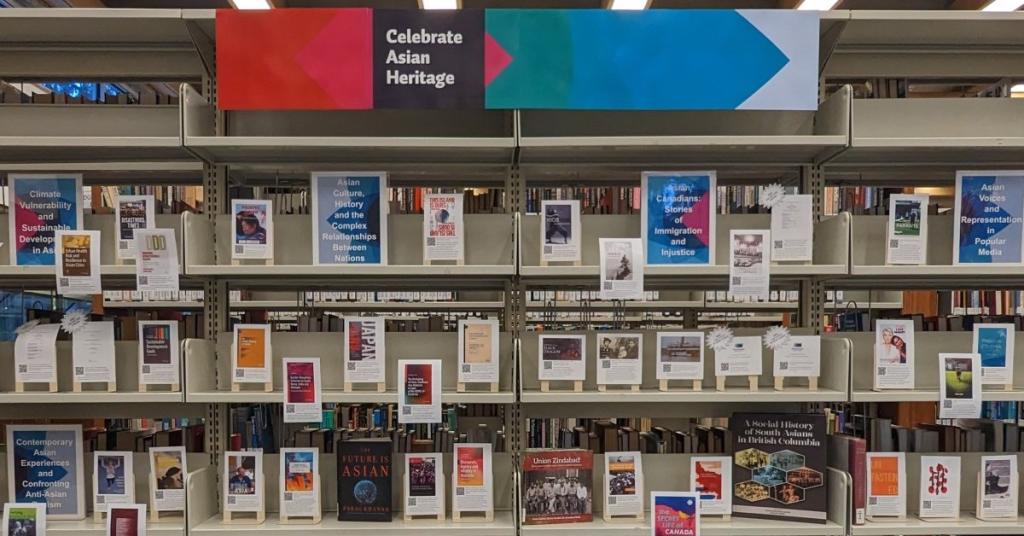 The RRU Library's highlighted resources explore various facets of Asian heritage in Canada and across the world, with a focus on themes of relevance to the RRU community. 
Discover Asian voices and representation in popular media, contemporary experiences of anti-Asian racism, climate vulnerability and sustainable development in Asia, and stories of immigration and injustice in BC and Canada, including the story of the gardeners who designed Hatley Park's own Japanese gardens.
Voices
Students, staff and faculty at Royal Roads talk about their heritage, this month and the celebrations that make both special.
Ambrosia Wang: Promoting inclusion, sharing culture
What do dumplings and noodles have to do with leaving home and coming back again? Master of Global Management student Ambrosia Wang speaks about the importance of food, family and tradition at home in northern China.
Neeti Khullar: "My Asian heritage has been a significant inspiration for my art and food."
Student Engagement Assistant and Master of Global Management student Neeti Khullar speaks about the rich opportunities this month brings.
May Thincho: A journey through Burma
Originally from Burma, Master of Global Management student May Thincho shares highlights of Burmese food, dance, culture and religion.
President Philip Steenkamp talks with Chancellor Nelson Chan
President Steenkamp speaks with Nelson Chan, RRU chancellor and chair of the Board of Governors, about what the month means to him personally, and as a parent and university leader.