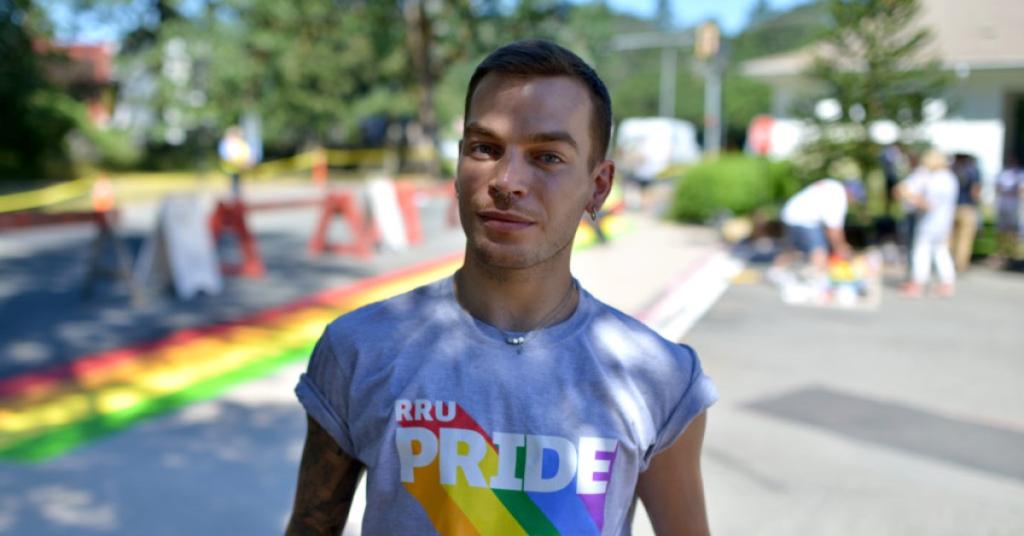 Photo by Phil McLachlan/The Discourse
Our Pride celebration is a key aspect of our work on equity, diversity and inclusion at RRU.
To mark Pride 2023, we are celebrating with online and in-person events throughout June and July. Join us!
2023 message from President Steenkamp
Explore the RRU Library's displays
This year's display features books, films and essays exploring and celebrating 2SLGBTQIA+ people and their experiences. Resources touch on 2SLGBTQIA+ influence on popular media and in education and leadership. They also highlight history and rights of 2SLGBTQIA+ people and their experiences in businesses and workplaces, as well as modern queer experiences. 
In-library and digital display available for viewing. 
2023 Pride keynote speaker
Dr. Robert Mizzi shares his ground-breaking research in which 2SLGBTQQ+ students redesign their campuses to include and affirm their identities. He shares recommendations for revolutionizing EDI policies and programs by considering spatial dimensions.
2023 RRU Pride Social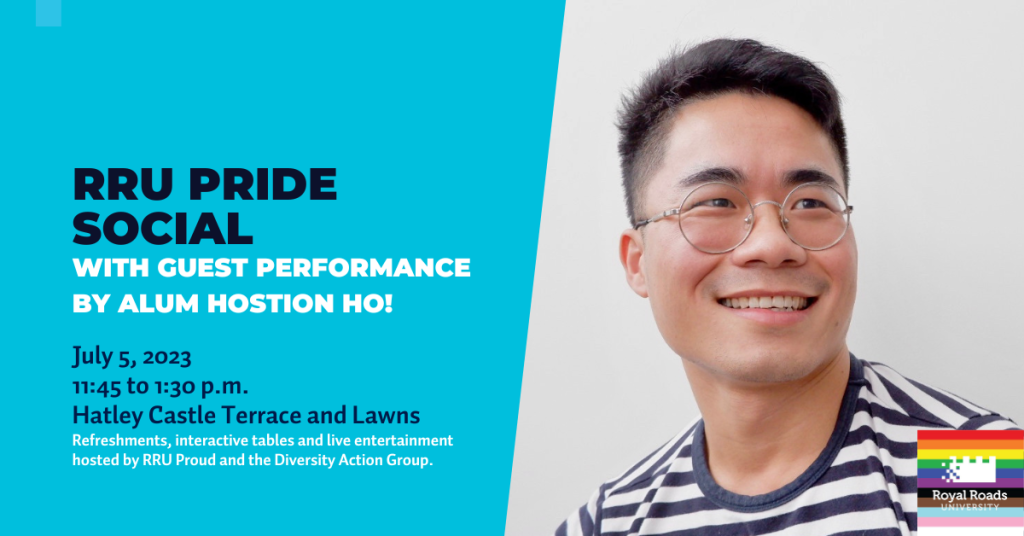 July 5, from 11:45 to 1:30 p.m., Hatley Castle Lawn and Terrace
All members of the RRU Community are invited to celebrate RRU Pride during our On-Campus Pride Social for refreshments, live entertainment and interactive tables hosted by RRU Proud and the Diversity Action Group.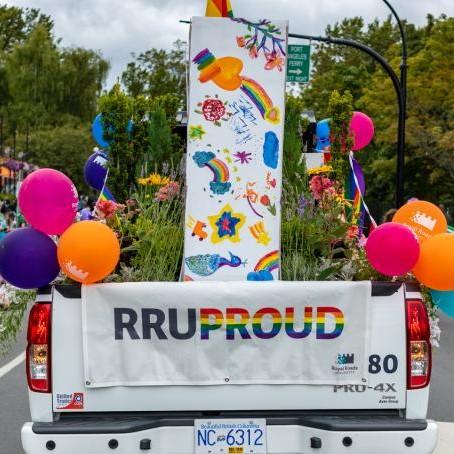 Victoria Pride Parade: walk, ride & roll with RRU!
RRU is once again participating in the annual Victoria Pride Parade July 9.
All students, staff, faculty, family and friends are welcome to join the parade contingent.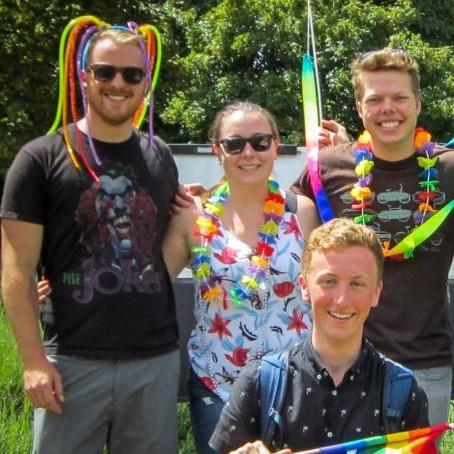 RRU Proud Photo Contest
Take part in the 10th annual RRU Proud Online Photo Contest! Share a photo of yourself at a Pride event in your city. 
Tag @RRUStudentServices and use the hashtag #RRUProud to enter to win an RRU Proud t-shirt. Names will be drawn throughout the summer! 
Questions? Contact us.
2023 community events
RRU Proud
RRU Proud is a network of students, faculty and staff who create safety and inclusivity for lesbian, gay, bisexual, transgender, two-spirit, queer and questioning people in the Royal Roads community.
LGBTQ2S+ people and allies are invited to connect, get support and share resources with each other.
Pride at Work
Royal Roads offers a safe and inclusive workplace for LGBTQ2S+ community members.
We have partnered with Pride at Work Canada to offer training and resources that celebrate all employees regardless of gender expression, gender identity and sexual orientation.
RRU celebrates Pride 2021 by painting rainbow crosswalks
Do we still need gay pride? A message from President Steenkamp.