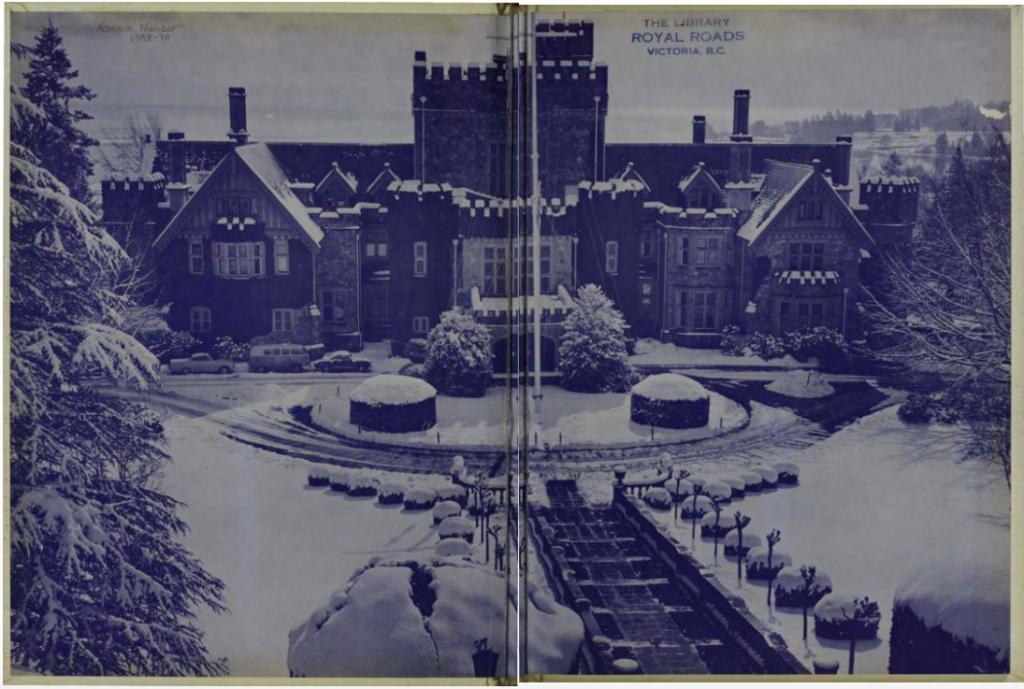 Photo of Hatley Castle from RRMC 1962 yearbook
Historic yearbooks online
You can read yearbooks from Royal Roads Military College on the Royal Roads University library's website.
The project, called "Cadet Life at Royal Roads Military College: The Log," includes digitized yearbooks from 1943 to 1995.
The yearbooks tell the story of cadets from their arrival as recruits to their graduation as officers.
Allan Cahoon, the former president and vice-chancellor of Royal Roads University, said the project "allows us to acknowledge and celebrate the many contributions our ex-cadets have made."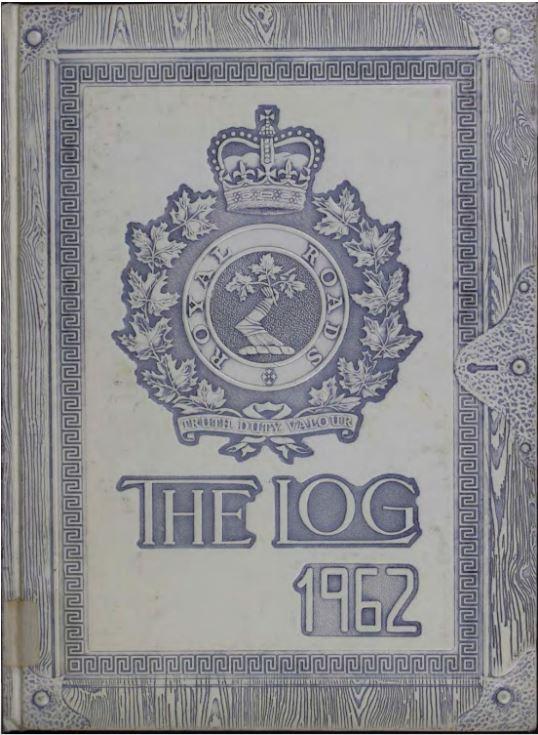 Partners in preservation
Caroline Posynick, Royal Roads' former archivist, led the project. It was partially financed by a BC History Digitization Program grant from the Irving K. Barber Learning Centre. Matching funds came from the Friends of Hatley Park Society and RRU's Military Heritage Fund. The CFB Esquimalt Naval and Military Museum and the Vancouver Island Ex-Cadet Club also supported the project.
Find out more
Find detailed information on the yearbooks at the Royal Roads University Archives database. A hard copy of each yearbook is in the archives at Royal Roads University. You can see them in person by appointment.
Historic photo albums online
Ex-cadets may remember an avid photographer named Len Watling, who lived on campus. When he passed away in 2005, he left his collection of photographs documenting life at Royal Roads Military College between 1963 and 1988.
The photo albums, organized by year, document the cadet experience on campus. Each album begins in the fall when cadets arrived. The photos follow each group through events like recruit week, obstacle courses, sports events, parades, skylarks, time spent in the classroom, and special events such as the Christmas Ball.