Making your internship work
Topics
Featured
Share online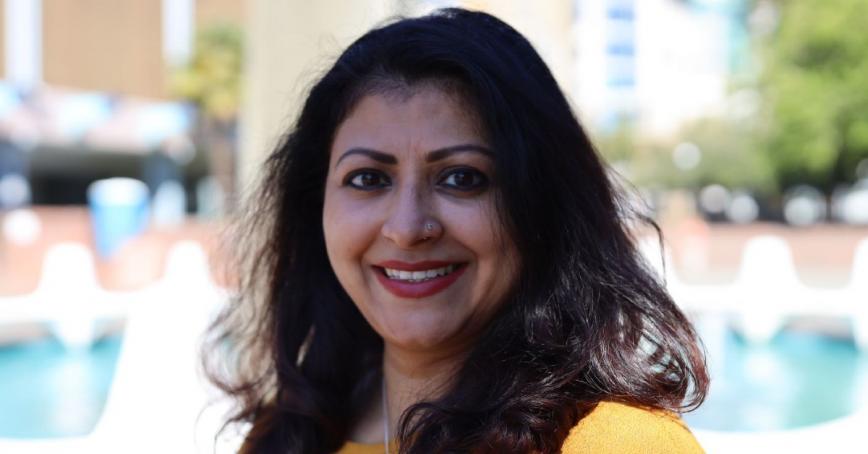 When Chandrima Mazumdar moved to Canada from India, she was looking for new education and career opportunities.
She found both at Royal Roads.
"In India it is almost unheard of to go back to college as an adult learner at 40. I saw the Master of Global Management program and it was completely tailored to my needs," she says.
The program allows students to choose from on-campus or online delivery options and a variety of completion options that can include an internship or project. Students can also receive a dual degree by combining their learning with an Master of Business Administration in Executive Management.
Mazumdar wanted to increase her knowledge and apply her experience through a work integrated learning (WIL) opportunity, an option for students in a variety of programs at Royal Roads.
She found support in Royal Roads' Career Learning and Development office. Staff walked her through preparing for her internship, including how to boost her networking skills with industry leaders and get noticed in her job applications and interviews.
Mature students are the norm at Royal Roads rather than the exception, says Natasha Dilay, manager of Career, Learning and Development.
"They have career experience and they know what they want to do," she says. "We are always trying to raise awareness in industry of the expertise that our students bring to their internships. We talk a lot about what Work Integrated Learning means in terms of Royal Roads University and our mature students who are professionals in their working life. The students themselves can provide great insight back to their internship hosts."
Mazumdar applied her education and experience to her role working in Royal Roads' Vice-President of Research and International office, where her duties included providing support for RRU's Anti-Racism Task Force.
"The Work Integrated Learning program was a seamless transition into gaining employment," she says. "I took the learning and the research projects that I did for my internship and transferred them to the job that I am doing today," she says of her current role at The Inclusion Project, a resource hub that works toward furthering racial equity, diversity and inclusion.
Mazumdar says it feels good to have found a place to apply her research skills and where her interests are valued.
"Victoria is a multi-racial community, so we all live and work with a lot of diversity. There is never a bad time to educate people on things that require them to be mindful and respectful of other people."