Double up on professional success with new dual graduate business degree
Topics
Featured
Share online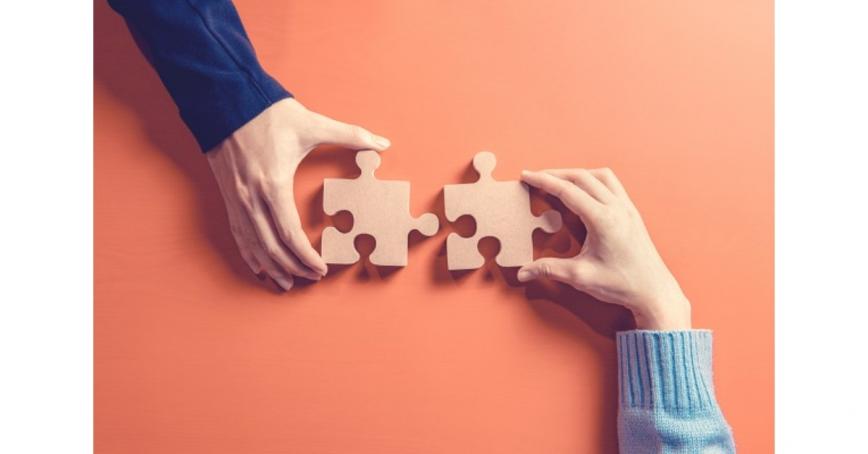 The Royal Roads School of Business created the first made-at-Royal Roads University dual degree, a combined program that includes the executive leadership of the Master of Business Administration in Executive Management and the global focus of the Master of Global Management. The new dual MGM-MBA program offers students and alumni the opportunity to earn two high-level business credentials in an accelerated time frame.
Dual degrees are increasingly popular as students seek to optimize their learning experiences and credentials to compete professionally. Program heads Prof. Charles Krusekopf (MBA) and Assistant Prof. Deb Linehan (MGM) collaborated to build a dual degree that highlights the unique aspects of each program while avoiding areas of overlap.
"The genesis of this program really began with students," says Krusekopf. "This was something that our students and alumni asked about, how they can continue their learning and gain a second credential without having to retake similar courses."
Students interested in the dual degree will spend the first year of their studies in one of the two programs, then take the required courses in the second program to complete both degrees. Students who take the dual degree will complete specialization courses, such as a Royal Roads Professional Graduate Certificate, and complete an applied research project.
"The dual MBA and MGM degree is an example of the responsive, adaptive nature of Royal Roads and its programs," says Acting Vice-President Academic and Provost William Holmes. "This interactive program is perfect for professionals who want to develop both their management competencies and their global awareness to meet the challenges of our times."
The dual degree allows students to focus on the unique classes offered by each program, such as leadership and organizational behaviour in the MBA, and intercultural studies and international operations in the MGM, while avoiding course and content duplication. Students who take the dual degree will complete a core set of business content, including marketing, accounting and finance, in one of the two programs and then transfer those credits to the second program, so they do not have to take similar courses twice.
"The dual degree can be completed in 26 months if the two programs are taken back to back," says Linehan. "However, students can also graduate from one program and start work before they return for the second program. This allows students to gain additional work experience and take a break between the two programs. It's flexible and very manageable for working professionals."
The dual MGM-MBA is now open for applications, and students may apply for the dual degree at the beginning of their studies or apply later in their programs, or after graduation. Prospective students can call 1-877-778-6227 or email for more information about the program.