Memorial paver stones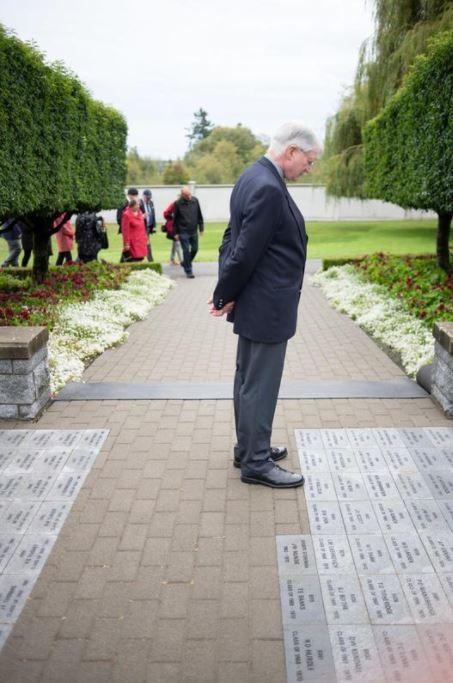 The university's Memorial Plaza commemorates Royal Roads Military College with engraved granite paver stones surrounding the plaza's mast.
We inscribe paver stones with the names of ex-cadets and past staff. Since the project began in 2010, more than 1,100 paver stones have been installed, representing ex-cadets and staff from 1940 to 1995.
The project is one of the main fundraising efforts for the Military Heritage fund, which promotes the restoration, maintenance and interpretation of the military heritage of Royal Roads.
You can order a paver stone to commemorate anyone who was enrolled or employed at Royal Roads from 1940 to 1995. Orders received throughout the year will be installed before Homecoming. These orders are also eligible to receive a charitable tax receipt.
To order a paver stone