Topics
Featured
Share online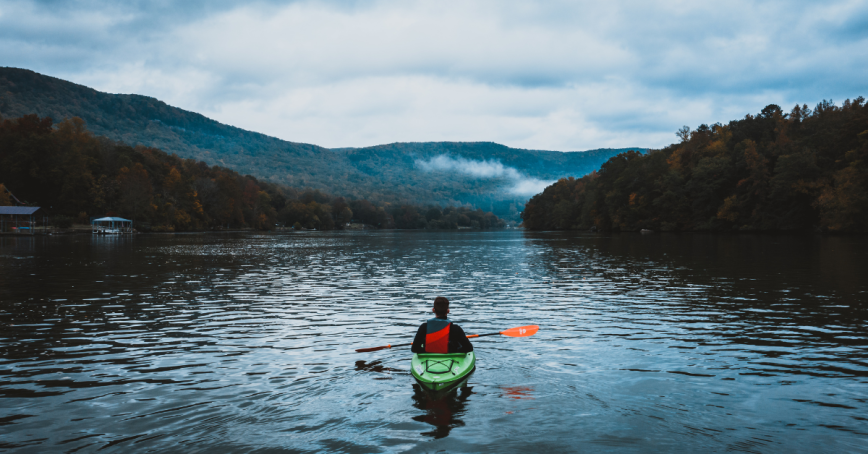 Registration is now open for the 2023 Design Thinking Challenge. The event calls on undergraduate business students to work with a live client on an issue of social or societal concern using design thinking – a creative, people-centered approach to solving complex problems.
While the process is becoming a more common part of university programs, students needn't have previous experience with the design thinking process to be successful, says Assoc. Prof. Amy Zidulka, who teaches in the Royal Roads University School of Business and is co-organizer of the 2023 Design Thinking Challenge.
"We're really proud of the fact that both students who are new to it and students who have learned it both have a chance to thrive in this event," Zidulka says of the challenge, now in its sixth year.
Student teams work with judges who act as mentors as much as adjudicators, she says.
"A key part of design thinking is iteration, so students will get to present multiple times and get feedback multiple times," she says. "When they leave this challenge, they will actually be experts in design thinking."
Not your traditional case competition
The real-world applicability of the Design Thinking Challenge is just one of the things that sets it apart from traditional case competitions, Zidulka says.
"The first thing we look at is if the challenge gives students an opportunity to make a difference — a meaningful difference in the world," she says. "And we look for clients who have the power to implement their ideas."
Next year's client will be no different, says Zidulka.
While Zidulka is keeping tight-lipped until the client is revealed at the challenge launch January 2023, what she can say is that it will bring the chance for students to make meaningful change.
"We have an amazing client that will be of interest to students across Canada and hopefully beyond," she says.
Students make change that matters
It's not often you can say your studies made a real impact on the world.
McMaster University students Jennifer Hong and Hrithik Sharma have can – adding a first-place finish to their academic achievements in 2021.
Hong and Sharma nabbed the top prize in that year's challenge, which asked teams of students to solve the tricky problem of how the Wilderness Tourism Association could promote seasonal adventure tour experiences in the local market.
The two stood out for their idea to create a sense of belonging for the BIPOC (Black, Indigenous and People of Colour) population, in part through broader representation in marketing materials.
Now, the WTA has started implementing their idea, and those of their competitors, too.
"There were so many great ideas in the challenge," says Janeen Sutherland, WTA executive director.
More than just wild ideas
Inspired by the McMaster team's idea, Sutherland says the WTA is making a conscious effort to represent the BIPOC community, which make up about 40 per cent of the population in BC, on their refreshed website which launched this fall.
"Forty per cent is huge," Sutherland says. "[The BIPOC Community] is rarely represented in tourism marketing materials and that's so true particularly in wilderness tourism. We really want to show the diversity of our clientele and we are making a push for more marketing collateral representing the BIPOC community," she says.
The WTA, which is a non-profit organization supporting wilderness tour operators through advocacy, stewardship and education, is working on a new five-year strategic plan. The plan, Sutherland says, will draw heavily on other teams' ideas too, including those from second place winners from Wilfrid Laurier University and Simon Fraser University, which took home third that year.
The respective teams came up with ideas including promoting BC experiences through an alliance with Airbnb and targeting a fast-growing market segment defined by their commitment to health and sustainability — known as LOHAS (lifestyle of health and sustainability).
"There's so many organizations doing awesome conservation work on the side," Sutherland says. "They (SFU) made us think about how a clothing brand or kayak manufacturer could be a great fit for our organization. It would be awesome to get a partner like that involved in a protection of wild salmon campaign," she says.
"The challenge gave us all this great fodder to explore different avenues into the future.
Registration is now open for the 2023 Design Thinking Challenge. Register now before the Dec. 15 deadline (early bird registration closes Oct. 15). The 2023 Challenge will launch with a preliminary four-week round starting Jan. 16 while rounds two and three will be held virtually over four days February 15 to 18.
We always want to hear stories about the people, programs and places that are the Royal Roads experience. Share yours via the RRU Story Exchange and it could be featured on our web site and social media.