Into the wild: Royal Roads launches fourth Design Thinking Challenge
Topics
Featured
Share online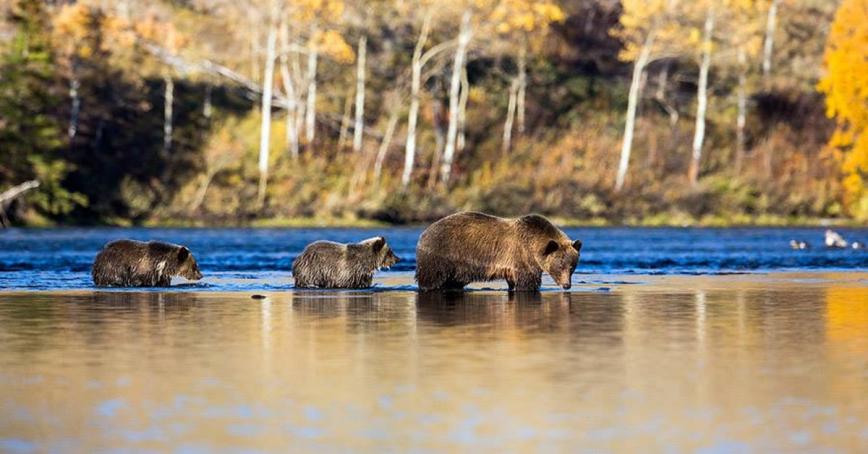 The lure of BC's old-growth forests, rugged coastlines and snowy peaks draws adventure seekers from across the globe. But like most industries, the tourism and hospitality sector has seen a massive disruption due to COVID-19 – forcing operators to either weather the storm or pack their bags in search of sunnier opportunities.
Wilderness tourism has been no exception, says Scott Benton, executive director for the Wilderness Tourism Association.
Necessary health-related shutdowns in combination with fear in the early days of the pandemic continues to put increasing pressure on the industry, he says.
"Depending which of the subsectors you're talking about, they can be 80 to 90 per cent international visitation," he says, adding that the vast majority come from the US, Europe or Australia.
With no certainty about when they might be able to return to business as usual, School of Tourism and Hospitality Management Prof. Geoffrey Bird says it's important for operators to consider how to adapt and stay afloat – now and into the future.
"Climate events and future pandemics will always be a threat to tourism and hospitality, so organizations will need to build their capacity to adapt as best they can for challenges in the future."
Wild ideas
Twelve teams of university students from across Canada and the US will grapple with how to do just that during the fourth annual Royal Roads Design Thinking Challenge, an online event where teams of business students compete against one another to create solutions to a real-world problem.
The challenge calls on students to use design thinking, an innovative approach to solve complex problems using empathy and continuous prototyping. To be successful, students will have to cultivate a deep understanding of those for whom they're designing.
Teams will try to solve the tricky problem of how this year's client, the Wilderness Tourism Association, can promote seasonal adventure tour experiences in the local market.
This year's challenge isn't as straightforward as it first appears, says DTC organizer and School of Business Assoc. Faculty member Michael Pardy.
"We're having to reimagine what we mean by local," he says. "If you run a multi-day sea kayaking company off of Quadra Island and you're used to having 80 to 90 per cent of your guests being American, how do you attract people from Vancouver or Calgary or Victoria, and is that local?"
The question poses additional complexities, including how quickly vaccinations will roll out here and elsewhere, he says.
"A lot of the work that we do as organizers of this event is to disrupt how the teams think about these concepts, so they have to wrestle with the messiness of it."
Unfinished business
Dan Morris isn't daunted by a little bit of mess. 
The 46-year-old DTC participant didn't follow the tidy educational or career pathway society dictated he should. After high school, he ran several enterprises, from real estate to chasing away seagulls from the Nanaimo landfill with birds of prey. 
He made his re-entry back in the education world by registering in the Bachelor of Commerce in Entrepreneurial Management program at Royal Roads after a more than two-decade break.
"I'm the kind of guy that likes to try new things where I don't know what I'm doing," he says. "For the last 26 years, I've been making it up as I go along, and I thought, maybe I should go back to school and see how I can really do this."
Like Morris, teammate and fellow BCom student Megan Weatherall says the challenge isn't so much about winning, but learning. 
"I'm looking to challenge myself and to get out of my comfort zone, and to be more creative and more open and just leveraging off of other people's ideas," she says. 
Associate faculty members Rita Egizi and Lee Sentes, Royal Roads team coaches, will act as mentors and help students through every step of the challenge.
"They are two of the most influential instructors I've had at Royal Roads," Weatherall says. "How could you not gain anything from taking advantage of this opportunity?"
A win-win opportunity
Benton says it's an opportunity for the Wilderness Tourism Association and for the operators it represents, too.
"What was really attractive to me was bringing some people in who aren't immersed in this business that will see the world differently. The timing was impeccable because everybody is tired of the COVID situation and what it's doing to their lives — so a fresh set of eyes to me, that's the big win," he says.
The preliminary round of the challenge began Jan 25. Rounds two and three will be held virtually over four days March 5 to 8, 2021.
Photo: John E. Marriott