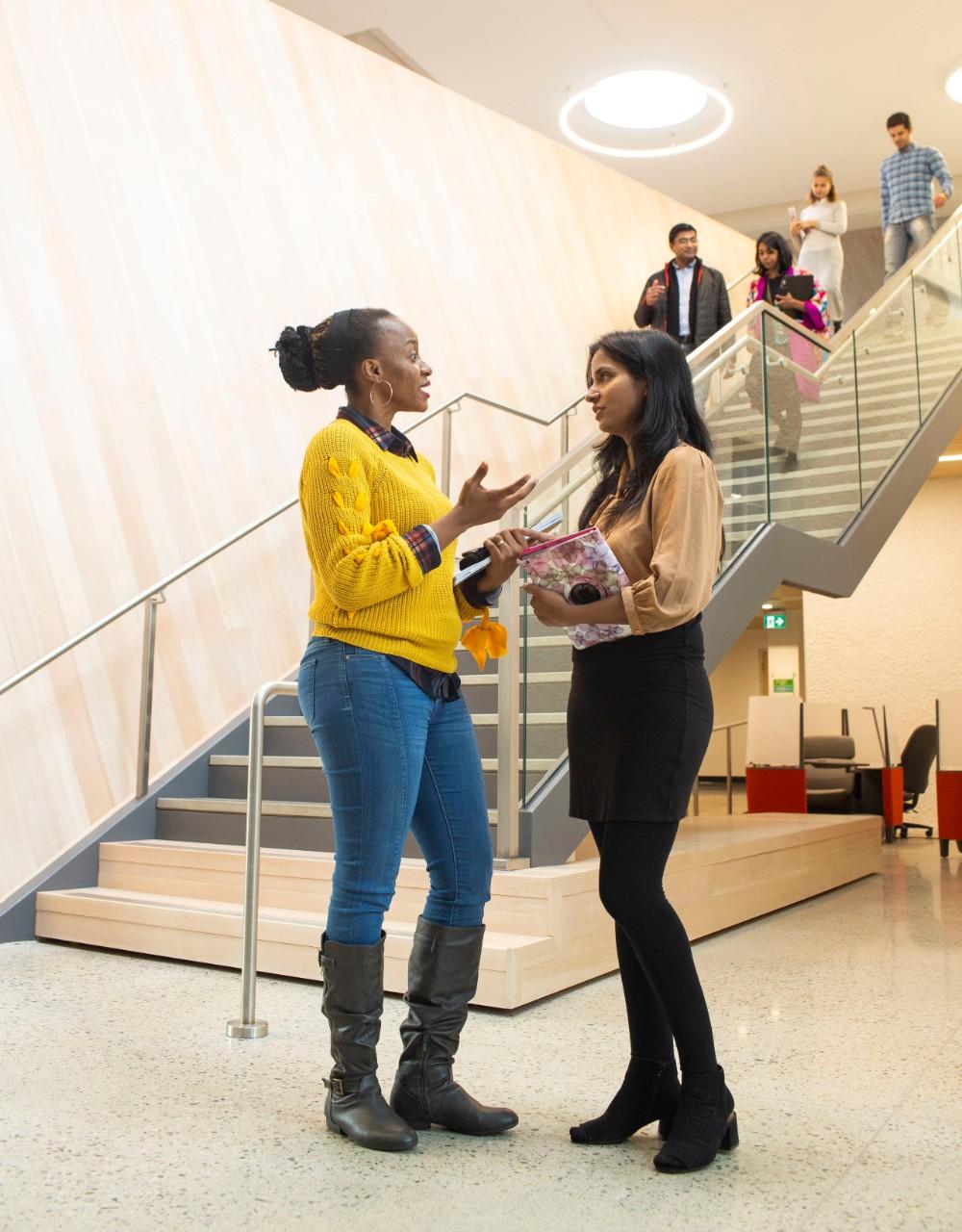 Welcome to Royal Roads University!
As a core or associate faculty member, you'll work closely with your program and the Centre for Teaching and Educational Technologies, or CTET, in the lead-up to your course and while you're teaching.
We've compiled resources and services to help you get oriented. They're intended to support your innovation and effectiveness as an instructor and to enhance your teaching experience at RRU.
Get oriented
Access resources
Explore teaching and course design @RRU on Moodle — Get familiar with the process of designing a course and teaching using Moodle, our Learning Management System. This will help you to understand how courses are designed and delivered at Royal Roads and it will give you some hands-on experience using Moodle. Contact us if you have any trouble accessing the site.
 
Visit the Computer Services Knowledgebase — Find how-to guides and troubleshooting articles for anything related to technology at RRU. Our team maintains the teaching and learning online section, where you can read hundreds of articles about Moodle and the other tools we support. On the Knowledgebase homepage, you'll find contact information for the IT Helpdesk. Helpdesk staff can help you with things like password resets, login questions and RRU hardware.
 
Explore the CTET website — Our website includes a wealth of information to support you throughout your journey as a faculty member at RRU. For example, visit resources for teaching to learn about RRU's Learning, Teaching and Research Model and to find advice and answers to your questions about teaching. Visit design and develop a course to find course design and development timelines. Visit multimedia services to find out how Multimedia Support Services (MSS) supports faculty.
Connect with our team
Connect with your instructional designer and learning technologist — Every program at RRU has a dedicated instructional designer (ID) and learning technologist (LT) to support the instructors and their courses in that program. Eventually, you'll be working with one or both of them. Find out who your dedicated ID and LT are.
 
Stay in touch — In CTET we value the relationships that we build and maintain with our core and associate faculty. While we have made our website as helpful and informative as possible, we also understand that nothing can take the place of human connection. Our door — whether virtual or physical — is always open.
 
Follow us on Crossroads and social media — We frequently publish updates, news and announcements in Crossroads, the university's e-newsletter for faculty and staff. We're also active on Twitter @CTET_RRU.
Get training and support
Take a faculty development workshop — We offer a range of workshops and training opportunities to support faculty and associate faculty with both the pedagogical and technical aspects of teaching at RRU. Our workshops run regularly and include on-campus and online options. All fees for our workshops are waived for core and associate faculty. If the timing of a workshop doesn't work for you, you can contact us to arrange custom or one-on-one training.
 
Get to know CTET Studio — CTET Studio is a collaboration space where we work with core faculty, associate faculty and staff. Learn about educational technologies and get help with Moodle and other tools. CTET Studio is where you can get support while your course is running. Meet our team.
Find resources for associate faculty
Visit the associate faculty resources site to find comprehensive resources including the following:
an orientation to the university
a description of our academic model
administrative information
resources to support teaching, course development, research and supervision
collaborative space to connect and engage with other associate faculty members
Email Isabel Cordua-von Specht, manager of Faculty of Affairs, for more information.
Get to know RRU
Find additional resources and services that are not provided by CTET at Royal Roads. These pages are not maintained by CTET.