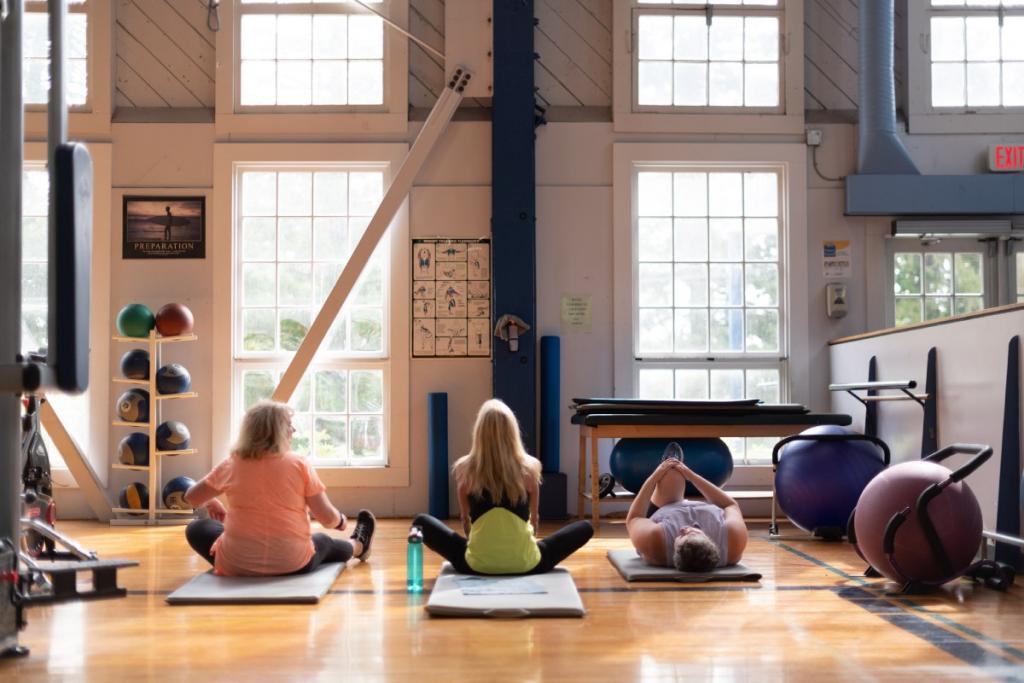 COVID-19
Some parts of our facility — like showers and lockers — are closed due to COVID-19. Contact us for more information.
We will keep you updated as new health orders influence our policies and procedures.
Thank you for your continued support! 
Stay fit while you study
The Recreation Centre is free for Royal Roads University students and open to faculty, staff and the public.
Facility
The Recreation Centre includes:
a fully-equipped free weight room
more than 30 cardio machines, including treadmills, rowing machines, upright and recumbent bikes and ellipticals
a yoga and fitness studio
Hours of operation
Monday to Thursday: 6 a.m. to 8 p.m.
Friday: 8 a.m. to 6 p.m.
Saturday, Sunday and statutory holidays: 8 a.m. to 4 p.m.
Closed December 25
Safety and wellness policies and procedures
We have a few new policies and procedures in place for everyone's safety and wellbeing. Here is what you can expect:
Leave your belongings in your car, as we no longer offer lockers. We do have a few cubbies in the front entrance way.
You will be given a personal spray bottle for cleaning equipment. Clean the equipment before and after you use it. Leave the bottle at the back door when exiting the building. You will find paper towels throughout the Rec Centre for cleaning.
You will still be able to fill your personal water bottle, but will be unable to drink from the fountain. Please remember to BYOB (bring your own bottle).
Our equipment has been spaced out and we have used the basketball court area to meet physical distancing requirements. This means that we no longer offer any type of court sport.
We will no longer be offering towel service or showers on site. Please remember to bring your own sweat towel.
We still have our wonderful studio and weight room.
Our prices have not changed, but you are required to have a membership or punch-pass to use the facility. We no longer offer a one-time drop-in fee.
Memberships
Members of the public are welcome to join the Recreation Centre. Find pass options and membership rates.
Location
The Recreation Centre is located on College Drive and is a 10-minute walk from the Grant Building.
See the campus map.
Parking
Parking is available free of charge for members and drop-in visitors. Ask for a pass at the reception desk.