RRU student leads language revitalization project
Topics
Featured
Share online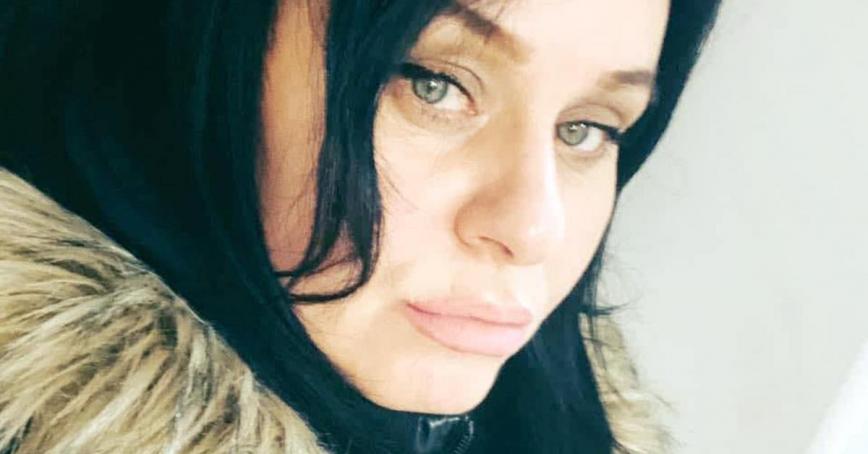 A Royal Roads University student is working to preserve her mother's language.
Starting this month, Shawna Yamkovy, a student in the Master of Arts in Global Leadership program, will be working with the Łutsël K'é Dene First Nation in the Northwest Territories on language revitalization, as part of her capstone project for her degree.
Yamkovy says the Łutsël K'é Dene lost much through the residential school system, including language.
"I grew up in Edmonton and visited the community in the summer," she says. "My mother and grandparents spoke the language, but I never learned Dene sųłiné yati, and many others in the community also only spoke English. It's a multi-generational effect of residential schools.
"My grandmother had to translate so my grandfather and I could speak to each other when I visited."
The Łutsël K'é community is located in the east arm of Great Slave Lake in the Northwest Territories, about 280 kilometres from Yellowknife and is accessible only by air, boat or snowmobile. About 350 people live there.
In 2020, the Łutsël K'é Dene won the United Nations Equator Prize after signing a historic agreement with national and territorial governments to create the Thaidene Nëné, a 26,000-square-kilometre protected area between the Canadian boreal forest and the arctic tundra. As part of the deal, a trust was created to manage the land, but also support community stewardship and economic diversification, as well as promoting the way of life.
Learning the language
With the land protected, Yamkovy will now start her work to preserve the language, which she is still learning.
It is difficult, she says, and fewer than 10 per cent of the 800 people on the band list still speak it.
"The majority of people in Łutsël K'é speak only English now. They didn't or were unable to pass the language on to their children. Most who still know the language are older than 50," she says.
Besides talking with family, Elders, and others, Yamkovy uses an app – called First Voices -- to learn the language.
She is consulting with the community and has post-pandemic plans to visit Łutsël K'é and hopefully implement a plan and curriculum to recapture the language.
"Most successful language revitalization is community-led," she says.
Treaty rights lost, regained
Yamkovy's mother, Emerence (Emmy), was from the Łutsël K'é Dene Nation, and attended St. Joseph Residential at Fort Resolution from age five to 18. She did not lose her language and remained fluent.
Emmy left the community to attend college in Edmonton and met Ted, a Ukrainian man. They settled in Fulham Park, AB, where Yamkovy grew up. Her mother, who died in 2001, lost her treaty rights when she married a non-Indigenous man, but regained them through Bill C-31, an amendment to the Indian Act to eliminate discriminatory provisions.
Her mother always encouraged Yamkovy and her brother to get a post-secondary education. Yamkovy first attended Concordia University, where she graduated with a major in sociology and a minor in psychology. She returned to school at RRU after joining the Aboriginal Congress of Alberta Association.
"It was life-changing for me," she says of the congress. "It exposed me to issues facing First Nations."
"I was inspirited to go to Royal Roads by my aunt, Sandra Faye Lockhart. She was an Indigenous advocate and my mentor," Yamkovy says.
Lockhart was herself a student in the Global Leadership program at Royal Roads, but died from a long-term medical condition in June 2019.
"During my first residency on campus, I performed an outdoor smudging ceremony for my cohort in honour of her," Yamkovy says of her aunt.
"I was deeply honoured to share the sacred smudge ceremony in her memory and carry forward the RRU journey she had paved for her loved ones."
Yamkovy says she sometimes doubts herself, but is motivated by desire to give back to the community through her own journey of reclaiming her Indigeneity and revitalizing the language.
She plans to return to Royal Roads after graduation, to pursue a Doctor of Social Sciences degree.
Once COVID-19 restrictions are lifted for the Łutsël K'é Dene Nation, she plans to once again visit the community. Meanwhile, she'll use Zoom and other platforms to speak with Elders and community members for her research.
For her, language revitalization represents healing generational trauma.
"It's so important. Language represents culture," Yamkovy says.
"I feel like language can unite."