Planning for a secure food future
Topics
Featured
Share online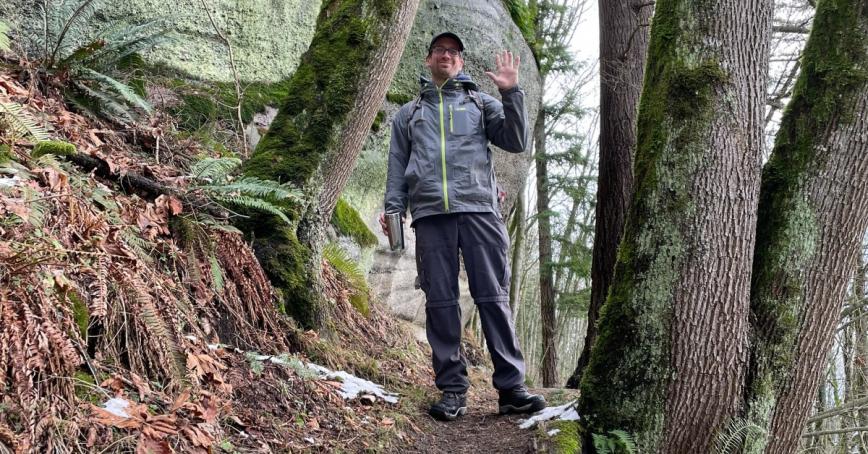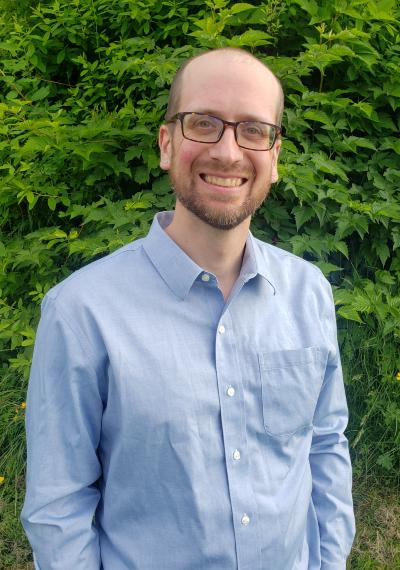 The global pandemic put the weaknesses of our food systems in the spotlight. Plans and policies that recognize the links between food systems and other key sustainability issues will go a long way to addressing these vulnerabilities.
A $99,996 Insight Grant from the Social Sciences and Humanities Research Council (SSHRC) for integrated planning and policy research will help planners, policymakers and communities meet critical sustainability challenges beyond COVID, says research lead Dr. Robert Newell, an adjunct faculty in the Royal Roads School of Environment and Sustainability.
"We're creating a framework to examine how different community strategies align and conflict with the critical sustainability imperatives of climate action, biodiversity, conservation and community health. And we're going to apply this to the challenge of developing better, more resilient local food systems," says Newell, who is also associate director of Food and Agriculture Institute at the University of the Fraser Valley. 
Newell was a Banting Postdoctoral Fellow at RRU (2017-19) and holds a Master of Arts in Environment and Management from RRU and a PhD in Geography from the University of Victoria. 
The research team includes project co-applicant Prof. Ann Dale, director of RRU's School of Environment and Sustainability. Dale and Newell are long-time research project collaborators.
Other RRU team members include Leslie King (SES) and Runa Das, (College of Interdisciplinary Studies). They're joined by Lenore Newman (UVF), Ted Sheldon (University of Victoria) and Jade Yehia of Island Health.
The study will use a climate action, biodiversity conservation and community health, or CBH, framework. This CBH nexus could be an effective tool for integrated planning, says Newell. The traditional three-pillar model of sustainability — typically social, economic and environmental — can be too ambiguous for clearly guiding planning and policy, he says.
"This is the reason why we wanted to do it," Newell says of what he calls the novelty of the CBH nexus. "It could provide a clear goals-oriented approach for determining how different plans, policies and strategies fit within greater picture of different sustainability objectives and local values." 
Three British Columbia communities will be used in the study, ranging in size from urban to rural. One will be on Vancouver Island.
Newell says the two-year study's outcomes will flow from input from various stakeholders, including non-government organizations and community groups. 
"It really only makes sense to involve people and source knowledge and ideas from people that have experience with the different social, economic and environmental factors relevant to local planning objectives and goals," he says. They'll provide the dots, Newell says; the research connects them.
"We'll be creating systems models that allow us to figure out, whatever strategies communities are thinking about, how does that align or conflict with those ultimate objectives of climate, biodiversity and community health?" he adds.
"My big interest is how things fit together," says Newell.
His research focuses on integrated planning. Newell wants to understand how different strategies and objectives mesh or conflict with environmental, economic and social sustainability goals.
He uses systems-based approaches to see where these occur. For example, indoor growing spaces on redeveloped urban brownfield sites can provide more than local food. It can also provide employment opportunities for a new generation of farmers. And since these urban farms can be developed near residential spaces, walking commutes are possible, which can benefit mental and physical health.
The CBH nexus research will be especially useful for planners, says Newell. 
"Creating integrated frameworks can be very helpful in a lot of ways to at least help them understand who they need to talk to, who they need to bring to the table when looking at how this particular strategy fits within an official community plan," he says.
Newell uses compelling visual tools in his research around sustainable community development, integrated planning and stakeholder engagement. Virtual immersion puts users into sites using video game development software. They can experience the environment by virtually walking through it, seeing how planning changes impact a neighbourhood.
He may incorporate that technology into the CBH nexus study.
"These interactive environments where you can actually walk around and kind of see things from different angles can clearly communicate the implications of different community development plans and strategies, and thus have great potential as participatory planning and engagement tools," says Newell.