Four Royal Roads grads, one company
Topics
Featured
Share online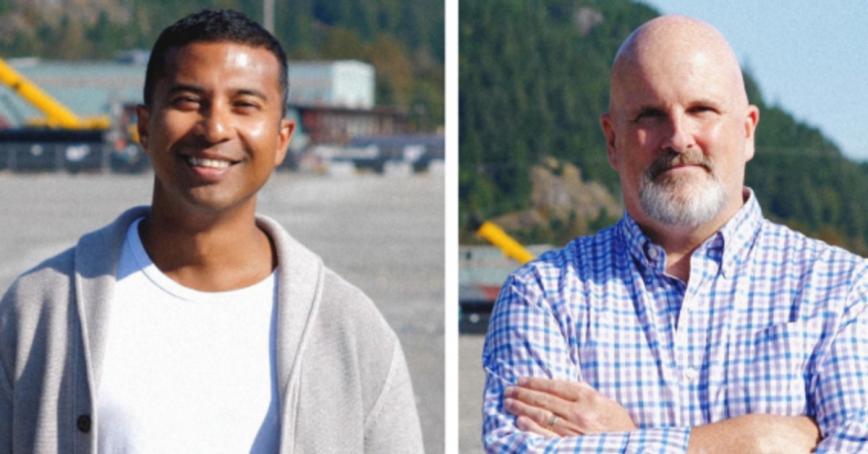 When Alex Taimuri started Capstone Industrial Training Solutions in 2017, he leaned heavily on what he had learned as a Master of Business Administration student at Royal Roads University.
Capstone provides training for people working in liquid natural gas (LNG) and petrochemical industries, as well as emerging sectors such as renewable energy and carbon capture. When Taimuri was looking to grow Capstone, he again turned to his Royal Roads background: his MBA classmates.
Now, Capstone, which has offices in Vancouver, BC and Houston, Texas, and customers around the world, has RRU grads Richard Jones as Chief Operating Officer, Vivianne Bridgeman as a part-time human resources partner and Sigrun Murr as a project management consultant who provides Scrum 101 (agile team training) instruction.
All four grads come from the same 2013 MBA cohort at Royal Roads.
Taimuri grew up in Montreal and earned a degree in civil engineering from Concordia University. He moved to BC in 2010, eventually working in Squamish in 2014 when he began working in the LNG industry while studying for his MBA.
In 2017, Taimuri saw a need for a company focused on training for the LNG and launched Capstone as a start-up. Capstone's first contract was to write operations manuals and provide operator training at an LNG plant in Angola. Impressed with the results, the same client continues to work with Capstone today.
Taimuri ran into Jones at a Vancouver co-working space in fall 2019. By February 2020, Jones was on board as Capstone's COO.
"I know from doing group projects with Richard, and being in my cohort, the guy is so talented. He's probably one of the stars of the whole group," says Taimuri. "He brought a lot of the systems and structure to the company, so, with him, we were really able to give this company some legs."
Jones, who has a background in scaling up business operations in support of global projects , says: "The opportunity as Alex presented it to me was about helping the team bridge the gap between Alex's vision for the company and the execution of the strategy and the day-to-day business growth that was going to be needed. I saw that as a pretty intriguing opportunity."
A few months after Jones joined up, and as HR-related tasks started to ramp up, Taimuri said he went back to "the Royal Roads Rolodex" and sought out Bridgeman, who has worked in several industries and is associate faculty in the university's School of Business. She joined Capstone as a part-time HR partner.
Bridgeman was there when the company hired Murr, who had used her MBA to go into project management. She provides company-wide training in Agile and Scrum methodologies to benefit both business development and project delivery.
The Royal Roads reunion at Capstone has proved rewarding for Taimuri and his colleagues.
"When I think of that working relationship — Alex, Vivianne, Sigrun, myself — we all shared a pretty unique experience in completing our MBAs together," Jones says. "Getting to know one another over the course of that program… you really get to see the strength and character of your classmates. You get to know the breadth and depth of your teammates' experience. You get to truly understand their resilience and capabilities to perform during pressing times.
"But most importantly, there's a proven element of trust and accountability in having that relationship with your cohort classmates," Jones says.
Both Bridgeman and Taimuri credit the Royal Roads MBA program for bringing together mid-career professionals who learn both from instructors and one another.
"I was pretty comfortable as an engineer but I always thought I could do more," Taimuri says, "I always had a passion for business and looking at the bigger picture."