Featured
Share online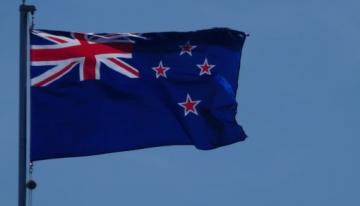 Analysis of Non-Defensive Leadership
Foreword
In this time when many people in the world are looking to the Prime Minister of New Zealand, Jacinda Ardern's exemplary leadership, we offer this analysis by the School of Leadership Studies' Adjunct Professor, Dr. Eileen Piggot-Irvine. Eileen served as a Co-Program Head for RRU's MA in Leadership program and was a core faculty member between 2012 and 2016. One of her areas of research is cultivating non-defensive strategies in leaders to minimize leader bullying. In early May 2020, Eileen wrote to Jacinda Ardern, to commend her leadership during the COVID-19 pandemic. Here is the letter, with a post-script in June.
Letter to Prime Minister Jacinda Ardern
7 May 2020
Good morning, Morena, Jacinda,
My fascination as a Professor of Leadership is with the topic of how leaders respond defensively or non-defensively (sometimes called productively) in a problematic situation. The Piggot-Irvine (2015) article noted at the end of this letter provides some depth to illustrate that fascination. In my reporting out in this letter I want to avoid that wealth of theoretical justification and just cut to the chase!
As I have watched the leaders of the world respond to COVID-19 I have used a checklist I developed for workshops to mentally analyse my interpretation of their response. The checklist draws upon the work on defensiveness from a raft of authors who are listed in my published work but I single out, and honour, Chris Argyris particularly as the seminal author in this field. It is frankly too painful to report on the outcomes of my analysis of some other leaders I have reviewed against my checklist. In this letter, I am just noting my rating for you Jacinda. I offer you this as a gift of thanks.
Jacinda, I have used this checklist and analysis to help hundreds of professionals to identify how they perform as a leader (particularly if there is an accusation of bullying). I can count on one hand those who received the near 100% non-defensive rating you have scored. In my analysis of your leadership, the only defensive strategy I have a question mark beside is that of you sometimes appearing to not want to hurt, protecting, others. Such caring is important, but not if it gets in the way of dealing with a problem.
Overall, New Zealand has been blessed to have a leader of such high integrity to lead us through COVID. I am sure the critics will label me as politically biased. Possibly, but I can report that I have a reputation for voting for the best person as leader, not the political party!
Checklist of Defensive and Non-Defensive Stategies
View the checklist analysis by Eileen Piggot-Irvine of prime minister Jacinda Ardern during the COVID-19 Pandemic.
Postscript
20 June 2020
Our early exit from COVID imposed isolation has been applauded by the world and it is you, Jacinda, who has largely received the accolades for leading us so successfully through that. Today, however, I urge you to now move forward boldly. Your softness in not wanting to hurt others, in particular one key Minister, may have resulted in weakness in border and isolation control and a re-emergence of a small number of cases. Please stamp on this quickly and strongly! We want to continue to be seen as the little country with the best leader in the world.
Warmest wishes
Eileen Piggot-Irvine
Adjunct Professor, Royal Roads University, Canada and Griffith University, Australia
Contract Professor at Auckland University of Technology, New Zealand
The analysis on the attached checklist is drawn from:
Piggot-Irvine, E. (2015). Leader bullying through a different lens, Sage Open. doi: 10.1177/2158244015589786. Retrieved from https://journals.sagepub.com/doi/full/10.1177/2158244015589786