The connection between public health and planning
Featured
Share online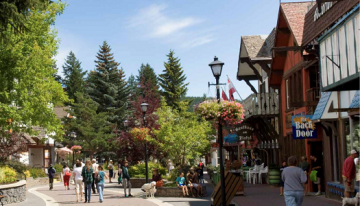 a resurgence whose time has come
What is health?
The World Health Organization (1948) defines health as "a state of complete physical, mental and social well-being and not merely the absence of disease or infirmity". Laudable goals but how is this definition realized? 
Health and place are intrinsically linked
Environmental factors, where you live, work and play and the amenities you have (or do not have) access to play such a significant role in disease prevalence.
Population health data tells us one in three British Columbians are living with one or more chronic health conditions, such as heart disease, cancer or diabetes (BC Ministry of Health, 2017). The Canadian Medical Association (2008) suggests that ≥75% of health has nothing to do with health care services at all and, in fact, many health scholars are saying this statistic is closer to 90%.
Ultimately, our health has more to do with our postal code than our genetic code. The primary factors that shape the health of Canadians are not medical treatments, or lifestyle choices, but rather the living conditions they experience. The conditions are commonly known as the social determinants of health (Mikkonen and Raphael, 2010). 
The field of Healthy Built Environments – early origins and emerging trends reconnecting health and planning
In 1854, John Snow identified the Broad Street water pump as the source of a cholera outbreak in London (Jackson, et al., 2002). Since then, public health authorities have championed the introduction of sanitary and safe water infrastructures to control infectious diseases (Perdue et al., 2003). Early public health and planning efforts went on further to separate urban residents from industrial pollution through the formation of zoning bylaws (Rideout et al., 2016). 
However, since the 19th century, we are facing this new health reality and to address the roots of chronic disease, we need to build upon approaches from our early beginnings. As Island Health's Healthy Built Environment Consultant, it is all about re-establishing our public health ties to local government planning. Departmentally, we have gone our separate ways over the past 100-150 years. But we are collaborating again to reduce negative and enhance positive attributes of our human-built physical surroundings (Rideout et al., 2016). The Healthy Built Environment Linkages Toolkit developed by public health professionals, academics and planners alike is a key resource that illustrates the impact land use planning has on population health. 
Where matters!
Where really does matter, as shown in the graphic below. With looming concerns about complex environmental issues that leave many of us feeling hopeless. How can we continue to feel motivated and be in a space of inspiration? I believe it is all about connection. Social connection, environmental protection, natural preservation and making the linkages between human health, sustainability, and place clear! Breaking down institutional silos to create a better world.