When is single-use sustainable? Leadership grad finds out
Topics
Featured
Share online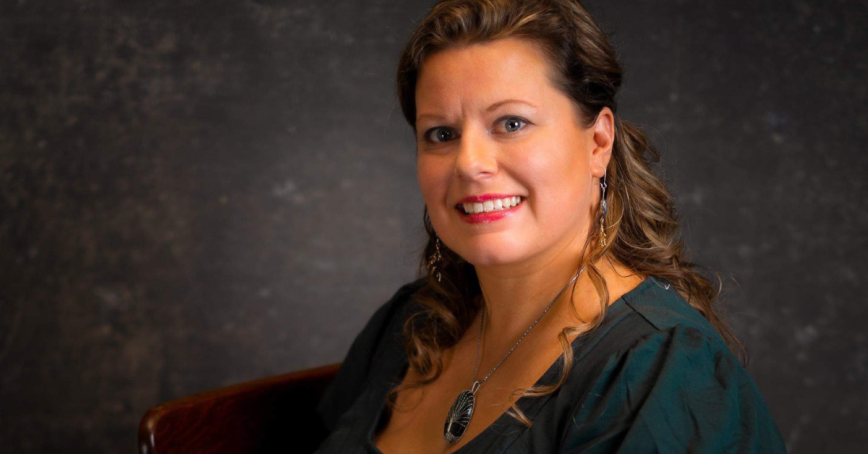 Teri Forster works in health care and she knows most of the news isn't good.
COVID outbreaks. Increasing wait times. Staffing shortages. A nurse, she has dealt with them all as regional council member, North West Region, for the BC Nurses' Union.
So, as a student in Royal Roads University's Master of Arts in Leadership program, she wasn't expecting feel-good stories when researching her thesis about environmental sustainability.
But that's what she found and, in the process, Forster, who is graduating in November, was awarded the Governor General's Gold Medal in recognition of her thesis, "Applying an appreciative process to explore environmentally sustainable resource use in Northern Health Authority." The prestigious award recognizes a student at each of Canada's public universities for having presented the most outstanding dissertation, thesis or graduate research project.
Forster, who also participated in the Governor General of Canada's Leadership program, came up with her thesis topic while filling in earlier in the pandemic at a Northern Health Authority (NHA) hospital that had experienced a massive COVID outbreak. 
"I got to get a real sense of how much waste is being produced," she says. "Even now, you walk into the hospital and you've got a mask on, a disposable mask. Every single person you come across is wearing disposable everything: shoe covers, hair covers, gowns, gloves. There are plastic covers for the thermometers. Everything used is designed to be single-use and thrown away. And I started wondering, 'Why?'"
She went into the project thinking she would find that reusable products are more environmentally sustainable "but my research showed, especially in a rural context, that's not necessarily the case."
In rural areas and smaller hospitals without industrial laundry facilities, she learned, reusable gowns and other items would have to be shipped back and forth great distances, and laundering, for instance, requires the use of significant chemicals. In addition, she found that there are BC-based companies that recycle single-use PPE items, including one that uses them in concrete.
As valuable as that information is — her work has received attention from the Canadian Federation of Nurses Unions and she has been connected with the World Health Organization — she also found something else during her research: good news.
On their own, NHA employees were recycling beverage containers and using the proceeds to buy luxury care items for residents of long-term care facilities. They were taking home kitchen scraps (those not used with ill patients) to feed to chickens and pigs. They were shredding non-confidential papers and giving the strips to farmers to use as bedding for chickens.
"People were doing this because they genuinely wanted to help their neighbours, they wanted to make their workplaces better," Forster says
Niels Agger-Gupta, RRU associate professor and acting director, School of Leadership Studies, served as Forster's thesis supervisor. 
"This has expanded absolutely dramatically for her in ways that I don't think she could've imagined at the beginning of this," he says.
Calling Forster "an amazing student" and her research "wildly successful," Agger-Gupta says "She has an amazing skill at working with people, networking. She has tremendously high standards for herself and others in the health system."
Indeed, Forster, who in addition to her union work is one year into her first term as a Prince Rupert city councillor and mentors at-risk and marginalized youth, says, "Health care is tough right now. People are burnt out, people are tired… Nobody's banging pots and pans for us anymore — we're getting hit and sworn at.
"This [research] process didn't focus on what's not working… The appreciative process allowed us to talk about what are people doing that brings joy into their day. What are they doing because they want to?"
What she wants to do next is pursue a doctoral degree, and she has advice for any student planning their research: "If you're going to do your thesis, make sure you love your topic as much as I did — my passion for the topic aided in my success."
Learn more about RRU's Master of Arts in Leadership program and find a full list of our Fall 2023 award winners.