What has COVID-19 taught us about education?
Topics
Featured
Share online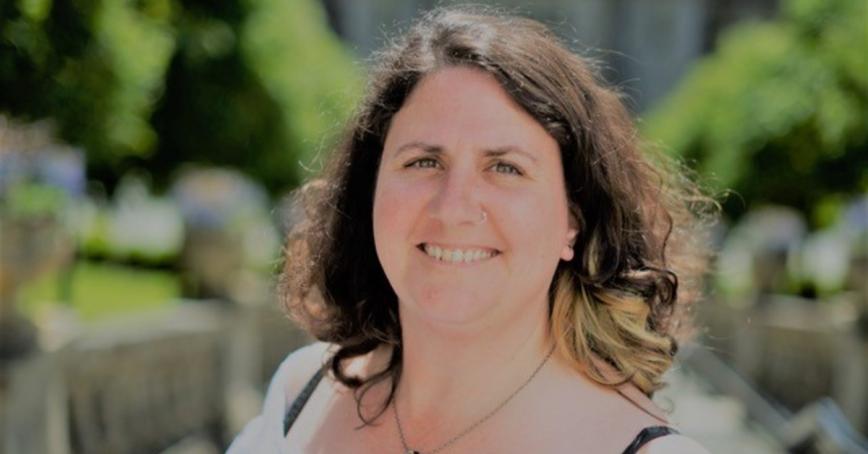 Who better to speak to about remote learning than teachers, students and parents whose school district often requires kids to travel by boat between islands to attend classes?
And who better to ask questions about remote learning than someone who lives on one island, is pursuing a degree with a university on another island and works full-time for a different university that is two and a half hours from her home?
Lisa Gedak lives on Pender Island, off the coast of BC, and works for Kwantlen Polytechnic University in Surrey as a teaching and learning with technologies strategist. She's working toward her Master of Arts in Learning and Technology (MALAT) at Victoria's Royal Roads University. Her thesis title is Strengths and Superpowers: Revolutionary Experiences of School District 64 During the COVID-19 Pivot.
Her key goal is to examine what aspects of the delivery of education in School District 64 (SD64) during the pandemic-forced switch to remote learning could positively affect future decisions The district  serves 1,500 students on five Salish Sea islands: Salt Spring, Pender, Galiano, Mayne and Saturna.
Lessons from her research include: avoiding assumptions that all children have an automatic and equal aptitude for using technology — and that they have equal access to digital devices — and ensuring that parents continue to be active partners in their children's education.
In addition, Gedak says teachers have told her that students seemed to benefit from virtual one-on-one or small-group time, which often encouraged those who were reluctant to share pre-COVID to be more vocal. Even those educators who are eager to get back to classroom learning, she says, are more open to a blended model of in-person and online schooling.
"COVID-19 has been this forced exposure to this potential future that we all got to play around in. It was like a science experiment for the past year."
Gedak is certainly suited to examining that experiment. Although her own first exposure to distance learning was a high school correspondence typing course — using an electric typewriter and snail mail — back in her hometown of Peterborough, Ont., her job at Kwantlen involves partnering with faculty in the use of technology for educational purposes. Given the restrictions imposed by health authorities in the last year, she has been busy, typically working long hours until just last month.
"Students here, in K to 12, are often taking water taxis and personal watercraft to actually attend their classes," says Gedak. 
While that's a singular situation, the unique opportunity for the purposes of Gedak's research was that SD64, pre-COVID, was starting to go through its first reconfiguration in a quarter century.
"This is an opportunity to really dissect what we're doing and what could make things better for the future," she says. "What better time, when suddenly we've got this experiment in learning that we've never had before, to really decide how we would like this thing delivered? What were the positives that actually came out during this time that we? might want to hang on to?
"There've been some fantastic examples of reciprocal learning occurring, for example, teachers' communities of practice suddenly forming organically where they haven't before."
Where teachers may have been working in silos previously, there has been more communication between educators on different islands who have been comparing notes as they scramble to teach partially or fully online during the pandemic.
"Without support, without resources, things were just sporadically happening throughout the district — across grades, across generations, across disciplines. It was pretty incredible," Gedak says, noting it was also a good time to evaluate how technology could support their teaching practice. "How are people meeting the learning objectives? How are instructors designing their activities?"
And she says the lessons learned can be extrapolated to other districts without SD64's geographical challenges. One such lesson addresses communication between educators. While these things happened naturally among teachers seeking support while working through the pandemic, Gedak says they need those opportunities formally built in to their schedules for the future.
"I heard people need time and space to do these things," she says, adding that it's up to educational leaders to ensure teachers have sufficient supports. "It's madness, really, that [teachers are] all doing all of these things in silos when, together, there's so much power in numbers, in knowledge, in knowing what other people are doing, in sharing."
Gedak also has extensive experience in a blended model of education thanks to her studies with Royal Roads, having attended both in-person classes with her MALAT cohort and doing coursework online. As an education tech professional, she has high praise for the supports available at RRU, calling them "cutting edge" and saying university staff have a keen understanding of the needs of mid-career professionals juggling jobs and schooling. Thanks to the blended model of her MALAT program, Gedak will complete her thesis and looks forward to graduation soon.