Topics
Featured
Share online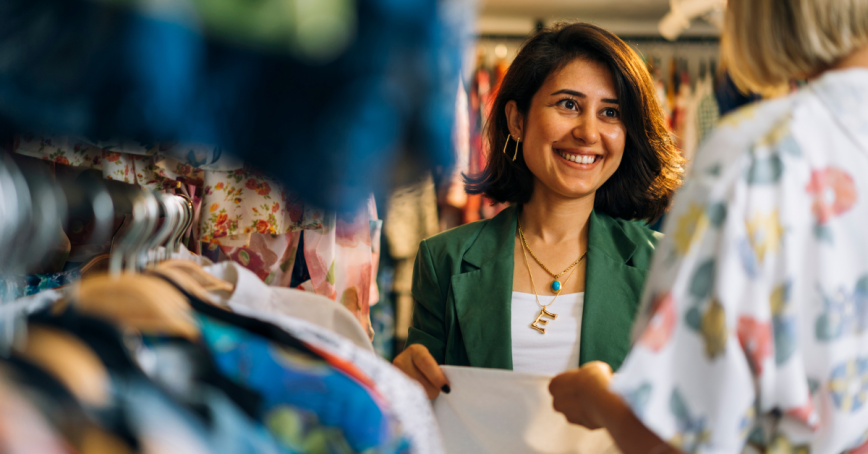 Beacon Community Services' thrift stores sell everything from knickknacks and knapsacks, to silverware and sofa beds. But among the rows upon rows of donated goods and clothing, Jackie Leuchter hopes customers find something more.
"When people walk in our doors, I want them to feel connection – like a big warm hug," says Leuchter, senior thrift shop manager for Beacon's seven stores.
The veteran employee, who has worked for the non-profit charity for 14 years, says the stores are a community hub – not only a place to buy trinkets and trousers, but also a place to pick up a loaf of bread, connect with a friendly face or find information about housing, childcare or counselling supports.
"A lot of our customers … are regular customers. Some of them we see twice a week. Some of them we see once or twice or even three times a day," she says. "We get to know them and they get to know us."
And while Beacon's thrift stores have been a critical resource for many for more than 40 years, Leuchter wonders how the community-based organization might further grow its impact.
That's where Royal Roads Design Thinking Challenge comes in.
Redesigning the thrift experience
The online event, now in its sixth year, calls on undergraduate business students to work with a civic leader on an issue of social or societal concern using design thinking. Students will use the creative, people-centered approach to solve the tricky problem of how this year's client, Beacon Community Services, might further bolster inclusivity and community in its stores.
In order to be successful, the eight teams of undergraduate business students from post-secondary schools in Canada, the U.S. and France will have to use a great deal of creativity and imagination, says Amy Zidulka, Royal Roads School of Business associate professor and Design Thinking Challenge co-organizer.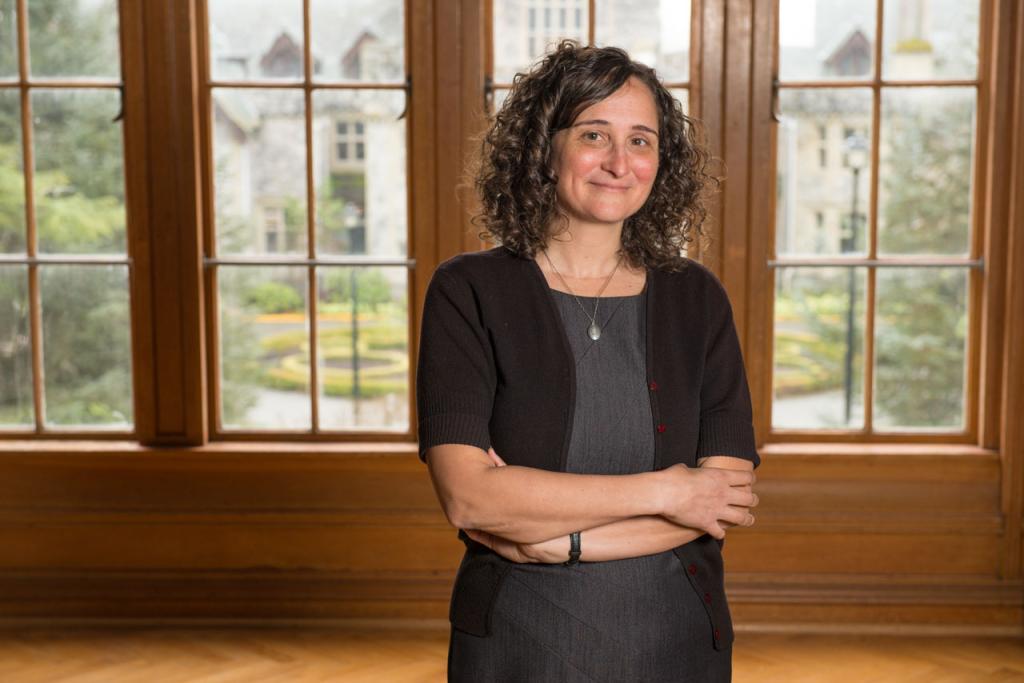 Teams work with judges who act as mentors as much as adjudicators, says Zidulka. A key part of design thinking is iteration. Students will get to both present and get feedback multiple times, building their expertise in design thinking.
"It's an exciting question," she says, noting that students will spend the first part of the event applying the challenge question to non-profit thrift stores in their local communities. "This idea of inclusivity and community really is talking about redesigning the thrift experience."
To do that, students will have to think beyond typical marketing solutions. This isn't about simply creating a new app or a typical marketing plan, Zidulka says. Students will have to think about who uses thrift stores, who doesn't and why.
For example, when someone dies, loved ones may donate their belongings, Zidulka says.
"Could there be death doulas in thrift stores?" she wonders aloud. "If you think about who has trouble finding clothes – maybe trans people, or people with diverse body types – what if on-site tailors provided custom alterations?" she offers. "What if thrift stores became the place for them?"
"There's an opportunity to really think creatively and think of something that no one has ever thought of and I think that's pretty exciting."
Students will have to look at geographic neighborhoods and determine demographics. Who lives there and what excites them? What can we add to the thrift store experience that will bring people in?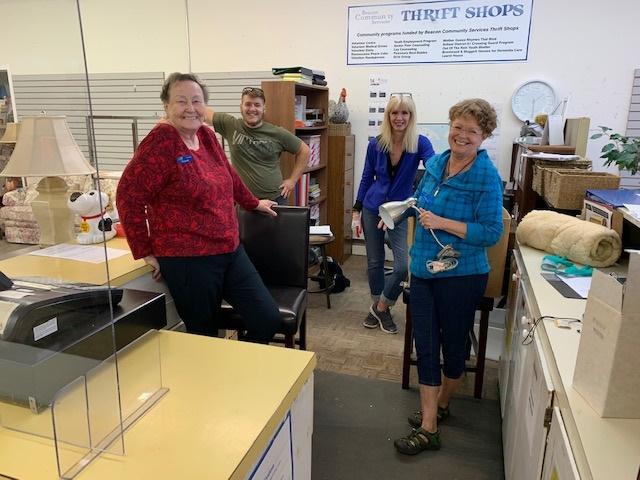 "It's not just a community for our customers. It's a community for our volunteers as well," says Leuchter. "For some who are moving to the community, it's been a way for them to integrate into the community – to meet people and not feel so alone."
Vibrant stores, healthy communities
And like that perfect thrift shop find, answering the question will take a bit of digging – something Beacon Community Services CEO Tricia Gueulette knows a thing or two about.
Gueulette, an alum of Royal Roads' Master of Business Administration program, took a course on design thinking with Zidulka as part of her studies.
"Design thinking is such an immersive solution to coming up with answers to problems," she says. "The students in this challenge will help us to look at our stores in a new light.  Their perspective is going to be invaluable, especially as we are seeking to enhance and expand this area of our business," Gueulette says.
Beacon's seven thrift stores generate about $500,000 in net profit annually. One hundred per cent of that revenue supports their various programs including those focusing on assisted living, employment services and healthcare.
That means a vibrant and thriving thrift store doesn't just positively affect shoppers. It means vibrant, thriving communities as well. 
Leuchter acknowledges that there can be an "ick" factor when it comes to shopping second-hand.
"How do we get past that to encourage people to come in to realize, it's not just a place to shop? Whether it's for food, housing or community connection, this is a place where we hold out our hands to help people get the information, goods and support that they need."
---
The preliminary round of the challenge began Jan 16. Rounds two and three will be held virtually over four days February 15 to 18, 2023.
The Royal Roads Design Thinking Educator and Practitioner Conference runs parallel to the event from 8 a.m. to 5:30 p.m. Friday, Feb. 17, 2023. There will also be a pre-conference plenary event the day before from 4:30 to 6 p.m. The conference will include keynote addresses, networking opportunities and participant-led sessions. Register now, or meet the conference keynote speakers in our Feb. 1 panel discussion, Design Thinking for More Equitable Futures, happening online from 9 to 10 a.m.