RRU student develops new food source: Results "too cute to eat"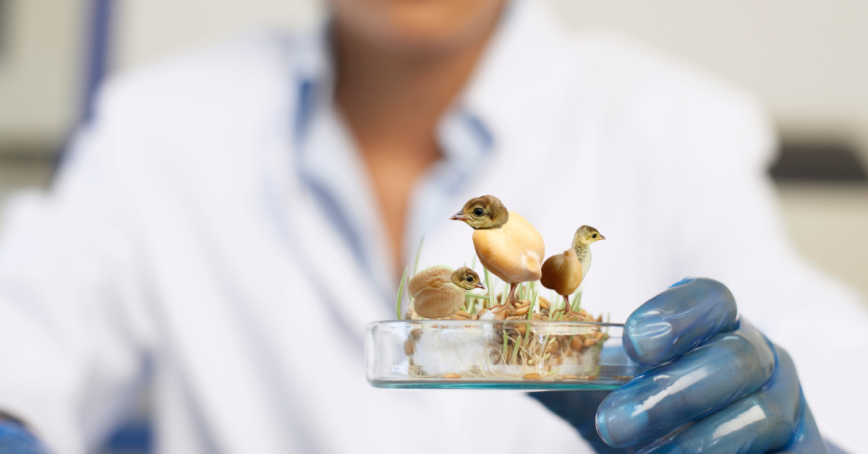 In a ground-breaking — and heartwarming — achievement, a Royal Roads University student has developed a new high-protein food source in response to the growing food security issue in the region.  
Leo Chavez, a fourth-year Bachelor of Science in Environmental Science student, created a 'newtritious' alternative to traditional protein sources by genetically modifying a legume and a peacock to create what he calls the 'RRU chickpea'.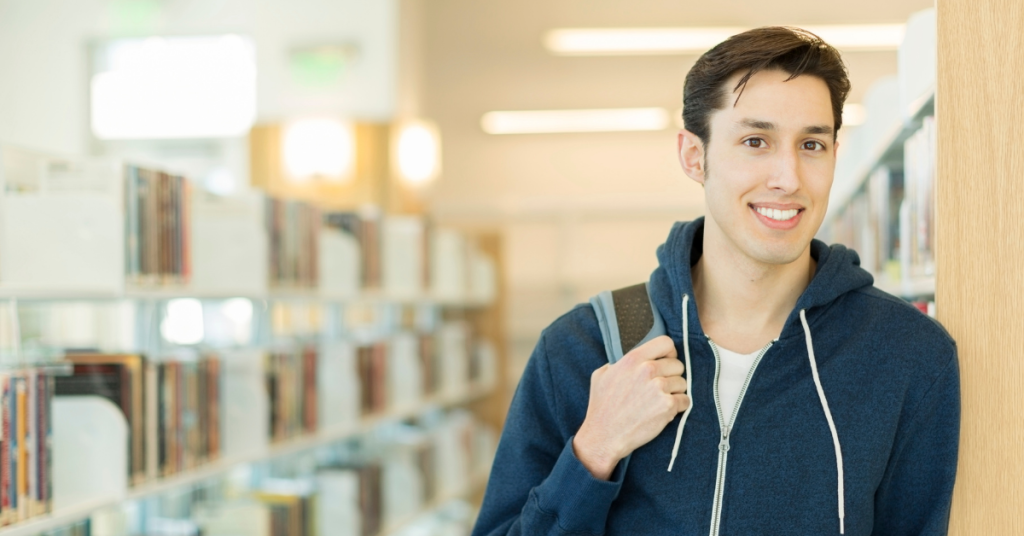 Chavez says he spends as much time in the library as the lab. His favourite book is Metamorphoses by Ovid.
Chavez has been working on the project for several years, experimenting with various combinations of plants and animals to find suitable candidates for the necessary genetic material. 
"I wanted to create a sustainable and quirky food source!" says Chavez.
After numerous attempts, including the 'banana slug' and 'skunk cabbage' he settled on the chickpea and peacock. But he ran afowl an unexpected problem.
The results were just too adorable.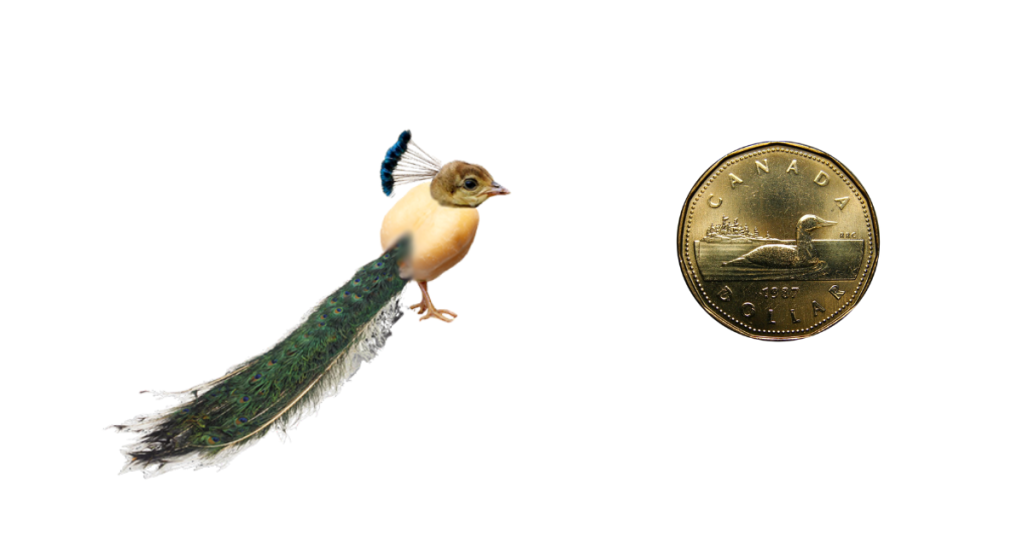 The RRU chickpea is about the size of a loonie and cannot fly. At the time of publication, they had not developed feathers, but Chavez suspects they might. (Rendering by Chavez.)
The RRU chickpeas have captured the hearts of many, and his project has gone viral on social media platforms overnight. People from all over the world are expressing their admiration for the innovative creation and Chavez has been inundated with messages from people asking if they can adopt one as a pet.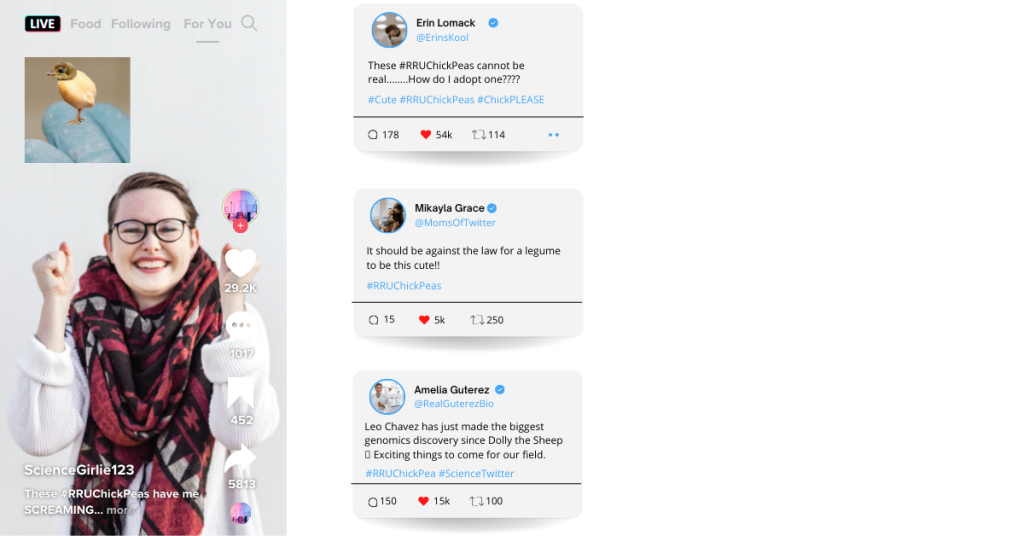 "I'm even in discussions with botanical gardens interested in showcasing it as a hybrid plant," says Chavez. "There's no end to the possibilities."
University leadership agrees.
"We are incredibly proud of Leo's innovative work," says RRU President Philip Steenkamp. "It's a testament to the caring and creativity of our students. This breakthrough highlights the potential for science to create not only practical solutions but also to inspire wonder and imagination. We look forward to seeing the positive impact this discovery will have on the world!" 
---
April Fools! While we had a bit of fun with today's hoax, Royal Roads University takes the future of food seriously.
Food production hubs like RRU's Giving Garden are one part of a solution to the growing issue of food security around the world. In its inaugural season last year, the Giving Garden program distributed 1,000 pounds of produce throughout the region as part of its commitment to food security and thanks to continuing donations made to A Vision in Bloom. The garden is also a living lab for students that stimulates learning and research in areas related to food and food security, and advances RRU's climate action goals.
Ready to connect your career to climate, sustainability and the environment? Learn with us!