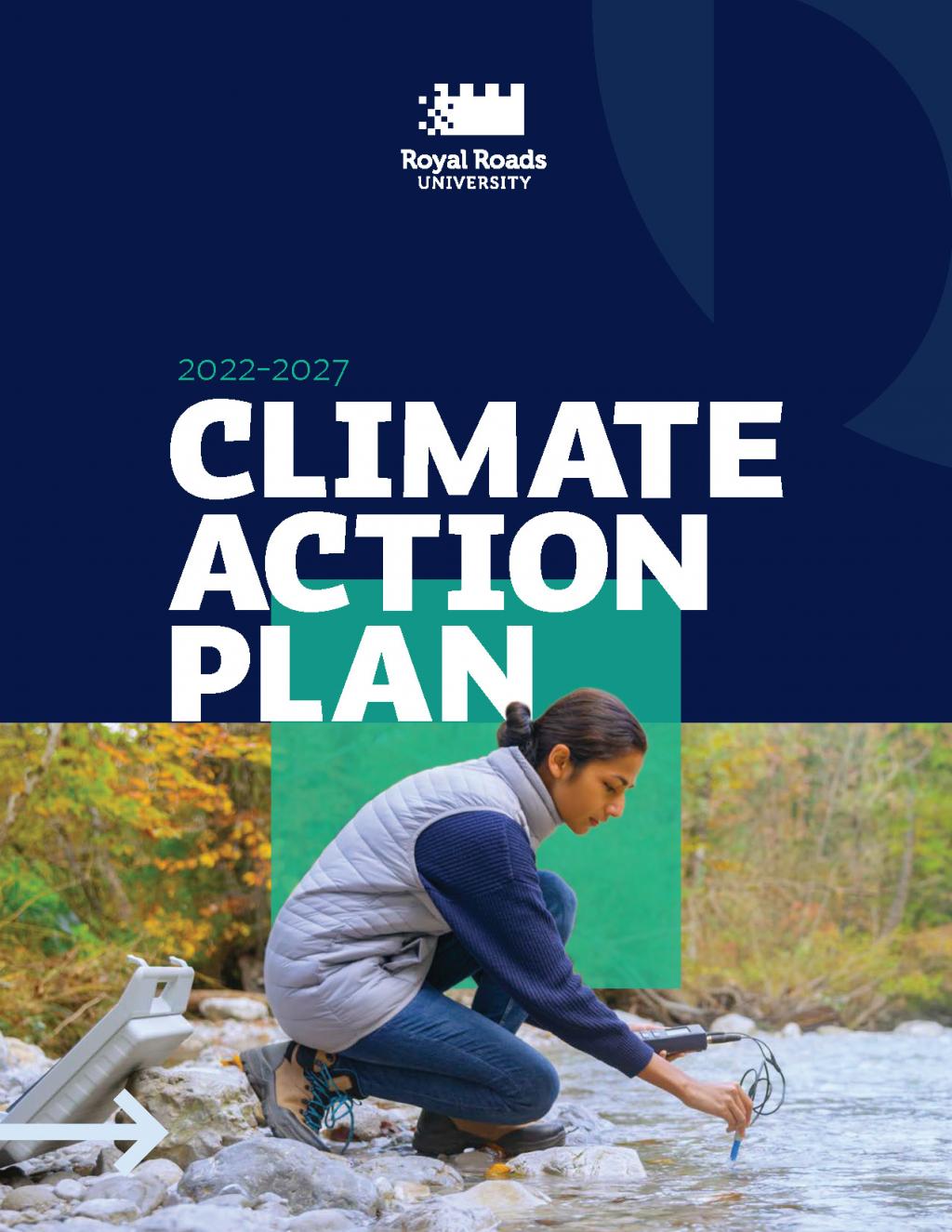 We need urgent and immediate action on the climate emergency. Climate Action Plan 2022-2027 integrates climate mitigation and adaptation with principles and practices of decolonization, equity, diversity, inclusion, sustainability and innovation. We tap into our strength as a diverse community of change agents.  The plan's focus is on amplifying the ability of our students, faculty and staff to make a difference in whatever walk of life (or work) they journey through.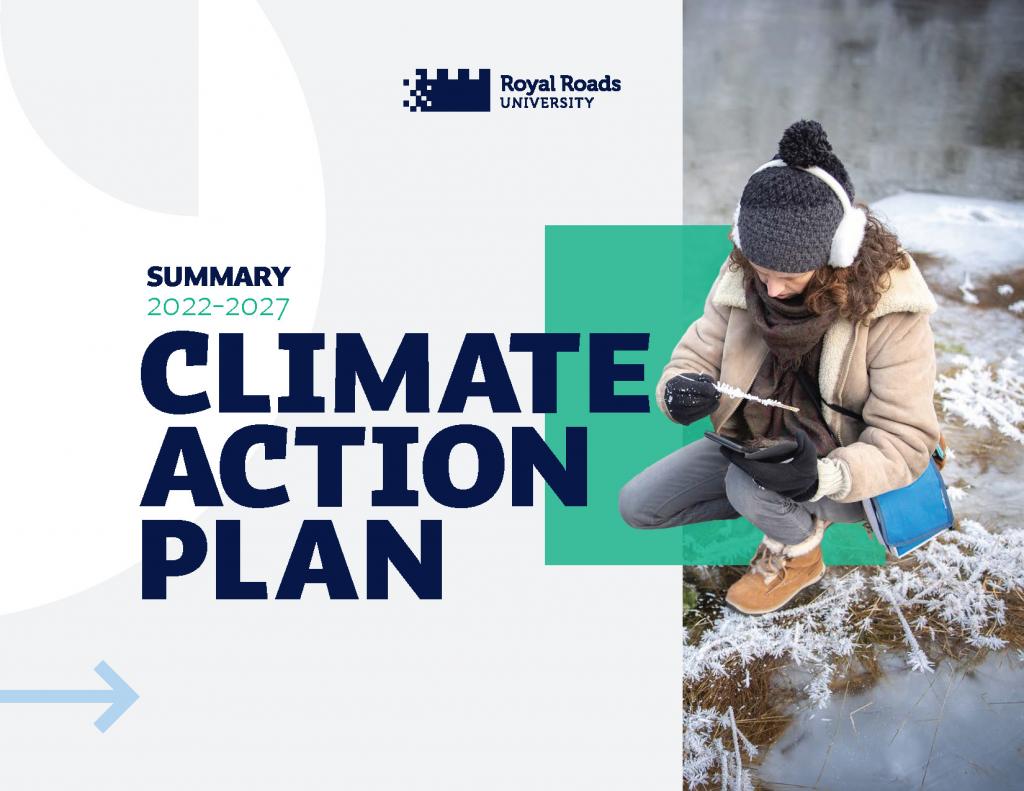 The plan's five-year time horizon sets the stage for the university's sustained commitment to the climate emergency. Uncertainty and change will be hallmarks of the future; we've built a plan that will be adaptive to coming changes but steadfast in its commitment.
Lead and enable. Build knowledge and capacity. Collaborate for solutions.
The goals, priority areas and outcomes provide a guiding direction for the actions — priority activities that Royal Roads will commit to in a phased approach over the next five years. The collective sum of this work forms RRU's path to climate action leadership.