"This place gets so much rain, but it comes down all at once"
Topics
Featured
Share online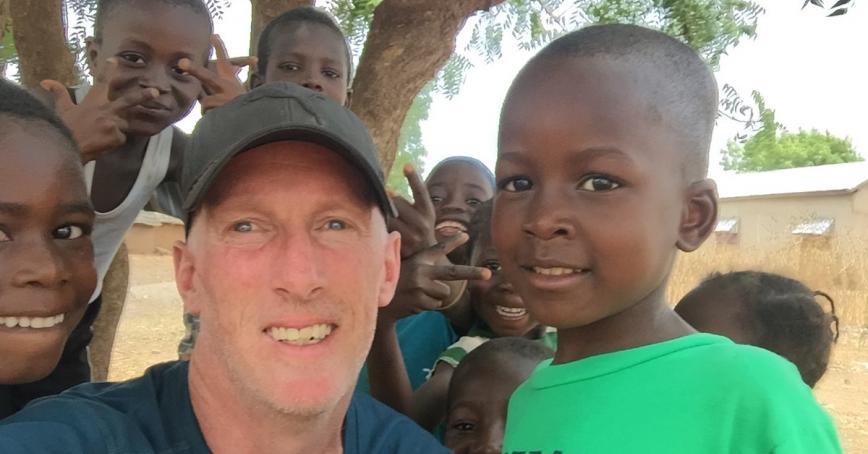 Michael Redmond has packed a lot of living and learning — as well as helping, teaching and leading — into his life so far. Born and raised in Prince Edward Island, he was a university soccer coach for more than a decade, served five years as leader of the provincial NDP in P.E.I. and now runs Saoirse Farms with his wife, Aleida Tweten, tending to meat chickens and laying hens along with rabbits, pigs, horses and 5,000 sq. ft. of gardens.
But he made his most profound pivot thanks to a school on a different island — and that helped him make his biggest mark on a different continent.
Redmond enrolled in Royal Roads University's Master of Arts in Global Leadership (MAGL) and about the time he was deciding on his capstone project in 2019, he took a trip with Tweten to Tamale, in northern Ghana, where he'd planned to coach soccer with a university team and work in the community on issues around the game and gender, and with young people who have mental or physical disabilities.
But on one particularly rainy day — "one of those epiphany days," he calls it — while driving with Tweten and pondering local/global issues of food scarcity and the lack of safe, clean drinking water, "I looked at my wife and said, 'This place gets so much rain, but it comes down all at once. We have to be able to look at sustainably harvesting rainwater.'"
Redmond found his  MAGL capstone project: building a rainwater capture system that could store the bounty of the rainy season for use year-round and offer a safer alternative than arsenic-laced groundwater.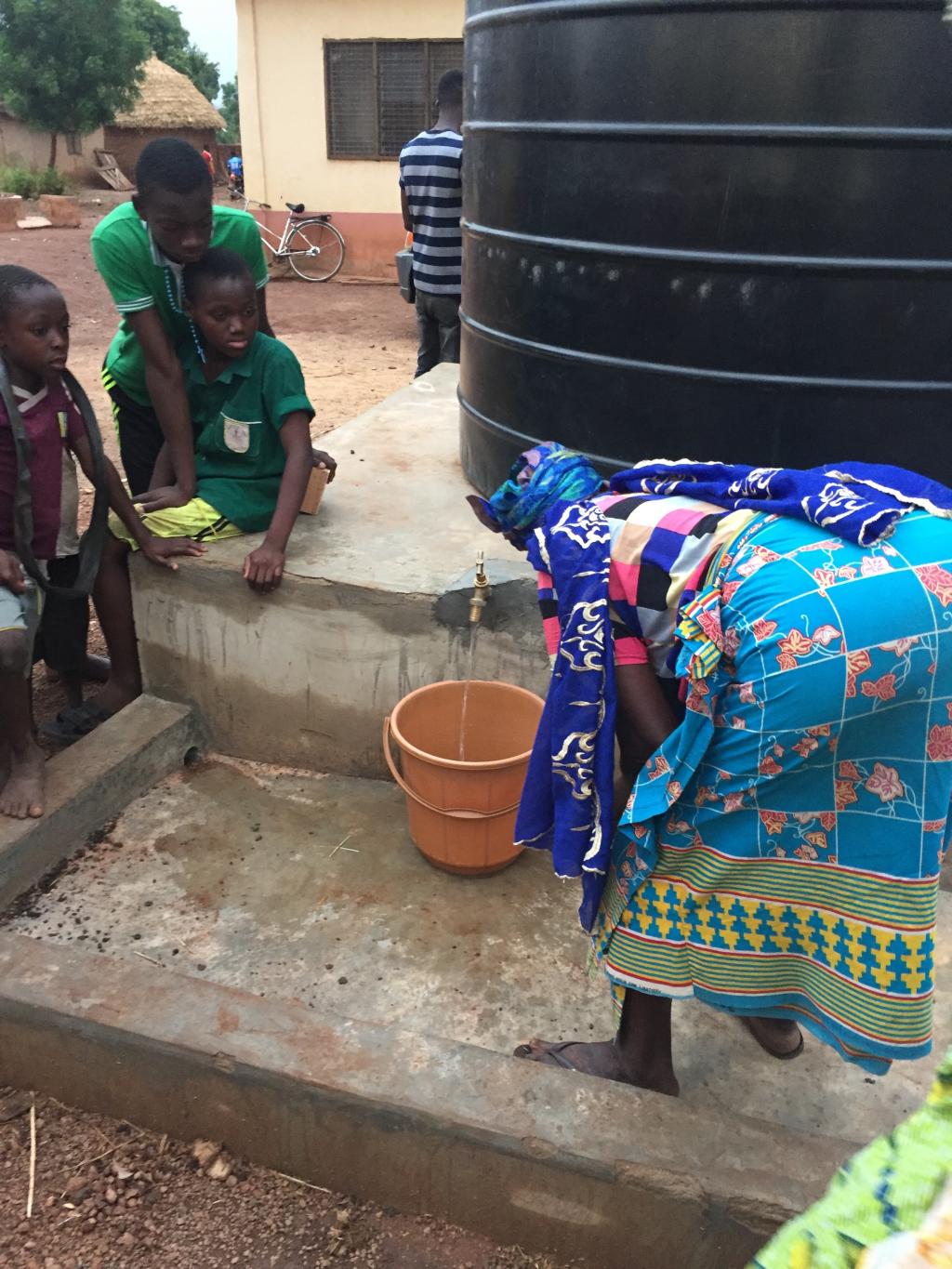 What seemed like a simple idea was anything but, he says, due to political conflict in the region and the need to build trust in the community, something he accomplished in part when he and Tweten helped mediate a dispute over construction of a road. Eventually, they would build, with funding from the Rotary Club of Montague and Eastern PEI, a prototype system in Taampie Kukuo that could collect, filter and hold approximately 120,000 litres of roof runoff.
But even with that accomplishment under his belt — and, more importantly, residents' feedback that there were fewer incidences of infant mortality and infections from unclean drinking water — Redmond didn't stop there.
"I did promise before I left, I will return and start a project here," he says.
The second project, which is his MAGL capstone project, is now under construction in the community of Gbalahi. In addition to building on experience, Redmond says his research included getting up early to walk with the women who collected water to see how far they had to travel for something so basic and essential to human life.
The Gbalahi project, which has also received Rotary funding from PEI as well as local contributions, expands on the success of the earlier pilot, using runoff from the large roof of a school to fill a tank that holds up to 250,000 litres, says Redmond, who's excited about the results and thankful for his experience in Ghana as well as his time at Royal Roads.
"I like projects. I like to be challenged. I love working with people and experiencing different cultures," he says.
"I think Royal Roads allows you the opportunity to take your dream and make it a reality. And I think that's really important. If you have the imagination and you can see it, then you can see it to fruition."
He lauds his MAGL instructors as trailblazers with leadership experience who gently push students towards their goals.
Redmond's next goal is to earn a doctorate at RRU studying Indigenous people and the justice system — "the incarceration rates in Canada for Indigenous people are outrageous," he says — and addressing issues of trauma. And based on his experience working with people coming out of prison, he would like to build a healing centre that incorporates learning involving farming and trades work.
It would be appropriate, given that his own farm is named Saoirse — the Irish word for "freedom."