It's never 'just business'; it's always personal
Topics
Featured
Share online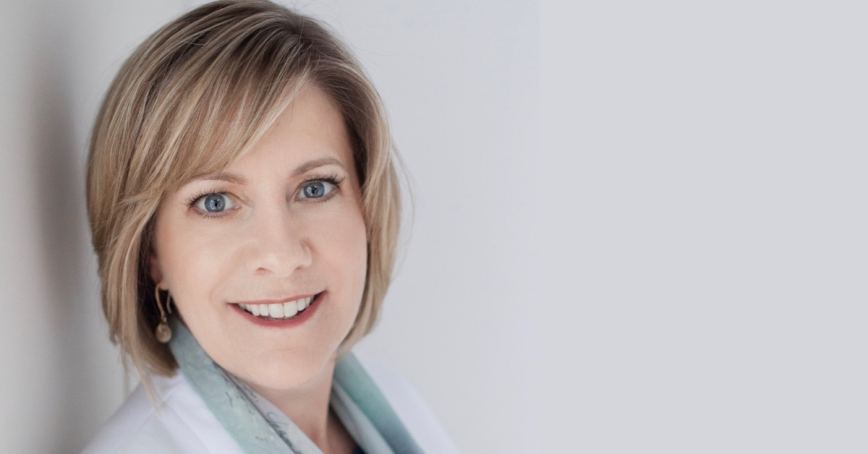 One in a series of articles on winners of the 2022 Dr. Gerry Kelly Outstanding Teaching Awards.
Among the lessons reinforced by the COVID-19 pandemic is that business is never just business — it's intensely and unavoidably personal. Employees at all levels have exercised their need for accommodations for working hours and locations, child care needs, mental health supports, and health and safety adaptations.
Diane Lloyd has long understood this and incorporates that understanding when leading coaching workshops for Professional and Continuing Studies at Royal Roads University.
You can do anything you want if you're willing to learn and practise and take the risk of failing at it.
And for building humanity into her programs educating business and organizational leaders, Lloyd was recently honoured with RRU's Dr. Gerry Kelly Outstanding Teaching Award for Outstanding Workshop Facilitation.
An associate faculty member in executive education and CEO of her own company, Inspired Results Group, Lloyd was given the award for:
her commitment to kindness and authenticity in the classroom;

her ability to encourage risks with students in short courses; and

her commitment to model vulnerability and letting her humanness show to create a safe and kind learning environment.
"Historically, some sort of hard wall was between work and home, and you didn't bring your humanness to work," she explains. "Now, we've all worked through a pandemic, so humanness at work is no longer deniable.
"That's what makes leadership so complex now, I think. Leaders need to navigate conversations about everyone else's humanness, and that's messy and uncomfortable."
That humanness is also critical to her workshops, which are not strictly about imparting information but on drilling down and sharing learning, and that starts with participants learning about one another, including the workshop leader.
"I approach it as a co-created learning," she says. "It's about asking powerful questions, inviting participants into conversations about the content, about what we're learning. And I think what's served me well recently is an ability to model vulnerability and authenticity, which creates a sense of safety and normalcy within the group."
Asked what she considers a successful workshop, Lloyd says: "It's a great workshop when you've learned something about yourself, not just the content of that was shared. If you learned something about yourself, that's where the deepest 'aha' moments come from. And I love being in those environments and I love creating those environments."
Dr. Kelly, the awards' namesake and RRU's first installed president, serving from 1996 to 2002, says of Lloyd and the other 2022 award winners: "They're great learning facilitators. They're able to create a learning community in a sense where everybody's involved in the process.
"The relationship between teachers — who now become knowledge facilitators, learning facilitators — and learners is at the centre of Royal Roads' existence," he adds.
Lloyd's path to becoming an award-winning workshop leader — she was "shocked and honoured" by the recognition — is a testament to this. A "prairie girl" who grew up in Winnipeg, she worked for the Pan American Games and handled corporate sponsorships for UVic but found executive coaching when she hired a coach to develop her own leadership skills. She completed RRU's Certificate in Executive Coaching in 2011 and remembers thinking she would love to join the faculty team — an aspiration that is now her reality.
And one of the lessons she learned is among those she shares with participants in her workshops: "You can do anything you want if you're willing to learn and practise and take the risk of failing at it. And I think that's what's underneath the meaning of this award for me, that I just kept learning and figuring things out and trying it. Just keep learning, keep trying — that's how we get to places that we want to go."
Read stories about all the 2022 Dr. Gerry Kelly Outstanding Teaching Award winners:
The Dr. Gerry Kelly Outstanding Teaching Awards are open to all RRU faculty members who are actively engaged in teaching for-credit or non-credit courses. They were created in recognition of Dr. Gerald O. Kelly, the first installed president of Royal Roads University, through an endowment fund. Dr. Kelly, a teacher by trade, believed universities should be built around the learner. With students top of mind, he encouraged Royal Roads instructors to strive for excellence in teaching. Learn more about the awards.
---
We always want to hear stories about the people, programs and places that are the Royal Roads experience. Share yours via the RRU Story Exchange and it could be featured on our web site and social media