Homer-Dixon: Putin locking himself into nuclear escalation
Topics
Share online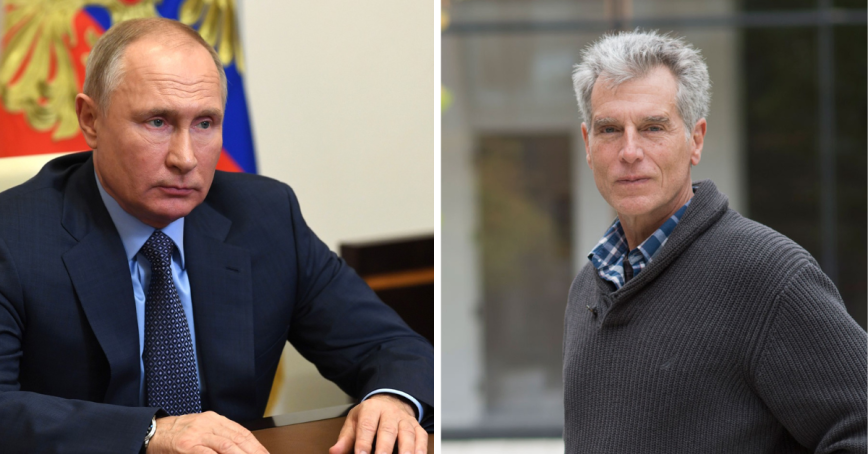 "Russian President Vladimir Putin is forcing the West to play a dangerous game of chicken, and he's about to throw his steering wheel out the window," says Thomas Homer-Dixon, executive director of the Cascade Institute at Royal Roads, in a special with the Globe & Mail.
Read the whole article online (paywalled) or in the Sept. 27, 2022 paper edition.
Here's some of what Homer-Dixon has to say:
"Given his inflammatory rhetoric so far, Mr. Putin will be obliged to respond with some significant gesture. He might, for instance, order tactical nuclear warheads to be mated to Iskander mobile missiles and moved into the war's theatre. This act would be akin to throwing the steering wheel out the window, because he'd be publicly committing Russia to using the weapons should Ukrainian attacks continue.
"Yet it seems unlikely that further HIMARS strikes alone would push him across that threshold, as long as Russian forces more-or-less hold the line in Ukraine. The second pulse of nuclear risk – and the moment of greatest danger – will come the next time Ukrainians break through Russian defences and retake swathes of occupied territory. Given the way Mr. Putin is intentionally locking himself into escalation, the chances he'll cross the nuclear firebreak at that point are high."