High-potential leaders invited to join program
Topics
Featured
Share online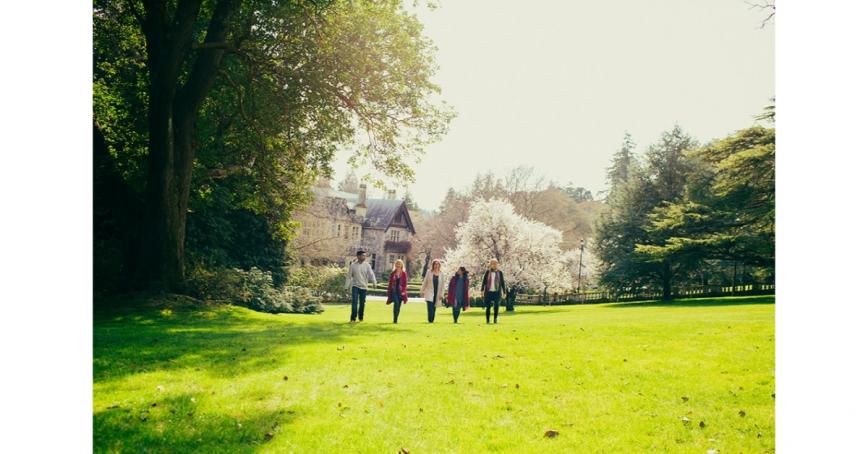 High-potential leaders from business, labour, government, Indigenous organizations and NGOs are invited to participate in the six-day Duke of Edinburgh's Emerging Leaders' Dialogues Canada program April 19 to 25 at Royal Roads University.
This year's focus is authentic and transformational leadership and includes workshops led by experienced facilitators, experiential tours with senior leaders and peer-led dialogues with fellow emerging leaders.
Annette Morgan/Nox Stakine of the Gitxsan Nation attended the program two years ago to develop her leadership skills for her work as executive director of the Dze L K'ant Friendship Centre Society in Smithers, BC.
"Every professor, every guest speaker, every opportunity to network with other leaders in the province was a part of opening a door to making change in my community and beyond," says Morgan. "The program is such a unique opportunity for that 360 look into leadership."
David Pereira is also a past participant who found his way of thinking — and his career — transformed.
"I took the program looking for ways to level up with leadership courses in interesting topics," says Pereira. "Being Samoan myself, I was drawn to the sustainable community development and Indigenous lenses of the program."
He says the program made him realize he needed to change his work so it was more fulfilling and created social impact. He's now a growth strategist at Shopify, working with Indigenous and non-Indigenous accelerators and developing relationships with trade commissions.
"If I can affect lives and help people and businesses be financially independent and sustainable then I feel like I'm making global change," says Pereira. "That's where I'm headed in my career."
The two facilitators this year are Royal Roads alumni who now teach in the School of Leadership and Professional & Continuing Studies at the university. Teara Fraser is CEO of the Raven Institute and founder and CEO of Iskwew Air, the first 100% Indigenous and woman owned air company. Guy Nasmyth is principal of Nasmyth Consulting Services and holds a PhD in Organizational Development and Change from Fielding Graduate University.
The keynote speaker this year is Accent Inns President and CEO Mandy Farmer. Farmer holds an MBA in Executive Management from Royal Roads University and was recently named a Business in Vancouver Top 40 Under 40. Other speakers include Victoria Native Friendship Centre Executive Director Ron Rice and Dr. William Holmes, dean of the Faculty of Management at Royal Roads University
In Her Honour's role as program patron, Lieutenant Governor of BC Janet Austin will provide a welcoming speech at the opening dinner, accompany participants on experiential tours and share her own leadership journey.