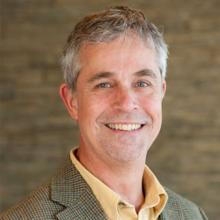 As a former senior leader with the federal government Nasmyth has a longstanding interest in leadership and leadership development. After launching his own consulting practice, Nasmyth started consulting full time with the government as well as with for-profit and non-profit organizations. Nasmyth teaches at the graduate level in the schools of Leadership Studies and Professional and Continuing Studies at Royal Roads University. He also teaches in the Master of Arts in Community Development at the University of Victoria.
Experience
Through his program at the University of Victoria, Nasmyth teaches in India as well as on campus in Victoria. He has recently been working with the government in Cambodia teaching leadership at the middle management level. He has also facilitated and taught in Bangkok with a focus on systems thinking and leadership. He was the keynote speaker at an annual convention for the Natural Health Practitioners of Canada and has been invited to speak to other groups.
Nasmyth's dissertation is entitled: Leadership as a System-wide Construct: A Narrative Exploration of the Collaborative Process.
Education
n.d.
Master of Arts in Leadership and Training
Royal Roads University
n.d.
Master of Arts in Human and Organizational Systems
Fielding Graduate University
n.d.
PhD in Organizational Development and Change
Fielding Graduate University