Heykoop receives Michael Smith Foundation Award: cancer care research
Topics
Featured
Share online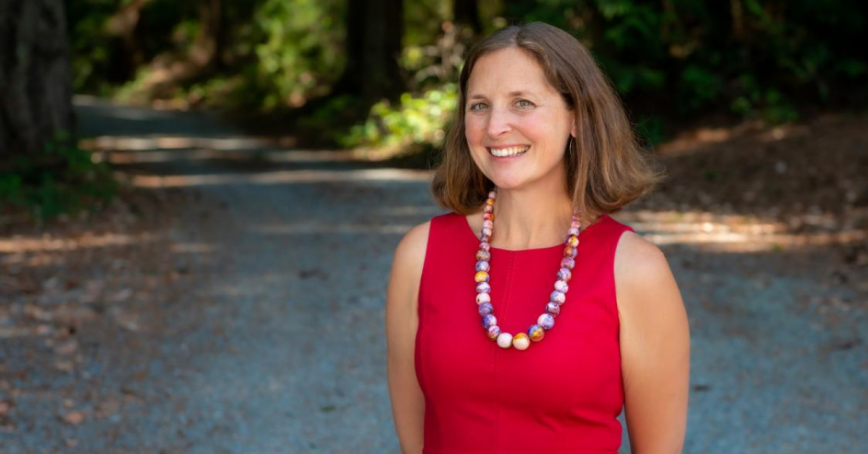 Early in her academic career, Cheryl Heykoop took an unplanned turn, and then another, and several more. And with each successive turn — involving travels and studies in Uganda, the U.K., Brazil, Thailand, Timor-Leste and Sierra Leone — she moved away from her initial starting point, until her path eventually took her… back to the beginning.
Originally from Port Hope, Ontario, Heykoop earned a Bachelor of Science in Biomedical Science at the University of Guelph with the intention of becoming a pediatric oncologist — except she wasn't accepted into medical school.
The circle closed recently, however, when Heykoop — not a medical doctor but holder of a Doctor of Social Sciences — was awarded a 2021 Michael Smith Health Research BC Scholar Award, to engage in research focused on transforming cancer care for adolescents and young adults, those patients who are between 15 and 39 years of age.
An associate professor and the program head in Royal Roads University's Master of Arts in Leadership (health specialization), she is one of 32 recipients of the prestigious award this year in B.C. and the first ever at Royal Roads. The award, which is $450,000 over five years, will support Heykoop to spend 75 per cent of her time focused on research.
This award is personal for Heykoop, not only because of her medical school rejection, but because, as a young adult, she was diagnosed with cancer — follicular lymphoma, for which the average age of patients is 65. At the age of 34, she became a patient in a world where the terms "young adult" and "cancer" don't quite fit.
"As someone who is a researcher and was diagnosed with cancer as a young adult, I feel uniquely positioned to engage in this work and I am deeply committed to ensuring this research contributes to meaningful changes in the lives of young people with cancer," says Heykoop.
What her experience and her studies tell her, is that cancer care and research generally respond to the needs of older adults or children "because they tend to represent the majority of people who get cancer or where cancer funding goes." At the same time, she says, young adult cancers can be biologically different, as are patients' psychosocial needs.
For instance, some young adults may have just started university, some may work part-time with no benefits, some have young families  and many need to make decisions about preserving fertility, and each situation presents unique challenges as well as personal and treatment needs. An additional challenge for a young adult with cancer, she notes, is connecting with other young people who like them who are dealing with cancer when, in many cases, they're sitting in waiting rooms with patients, who are old enough to be their grandparents.
As much as her personal experience with cancer fuels her passion, Heykoop says her life experiences — including her academic career — have prepared her for the research. In addition to the Guelph BSc and the Royal Roads DSocSci, she also earned a Master of Sciences in Humanitarian Studies from the Liverpool School of Tropical Medicine. As well, she has an extensive background with young people affected by adversity: working in Uganda understanding how young people want to share stories of war; and researching reintegration of children affected by war in Sierra Leone and Timor-Leste; and studying sexual exploitation in Brazil and Thailand.
Throughout Heykoop's research around the globe, her focus has always been on building partnerships with young people to understand their lives, explore how to make systems better, and then make change happen, something she intends to do again with her Michael Smith Foundation-funded work. By working in partnership with young adults with cancer as well as cancer care allies (health care providers, health leaders and community organizations), she hopes to improve the cancer care experience for young adults with cancer.
Heykoop says she feels privileged to be able to hear people's stories about their lived experiences with cancer care and work alongside them to spark change.
Contributing to real-world change is a real strength she sees in Royal Roads' approach to research. And she says talking about research in a classroom filled with mid-career learners who are active leaders in health care, can make a difference and prompt the actual changes she hopes to see in young adult cancer care.
While she's "honoured to be part of the Michael Smith community," Heykoop, who won RRU's Kelly Outstanding Teaching Award in 2016, also points out that this research is not happening in isolation and there is a network of partners already working on the research (see list below) as she builds her research team.
And now, having completed the circle and looking back at her medical school rejection more than 15 years ago, she's thankful.
"In some ways, I think being able to engage in research in the area of young adult cancer care has more — or perhaps different — potential to facilitate change and transformation. I feel really grateful to have the opportunity to spark ideas or possibilities of change."
In addition to the Michael Smith Health Research BC Scholar Award, initial funding for Heykoop's research is in place from the Vancouver Foundation and the British Academy, and this work is being done in partnership with Royal Roads, BC Cancer, BC Ministry of Health, Young Adult Cancer Canada, the BC SUPPORT Unit, Callanish Society, InspireHealth and the Innovation Support Unit, and with adolescents and young adults who have lived experiences with cancer.