Topics
Featured
Share online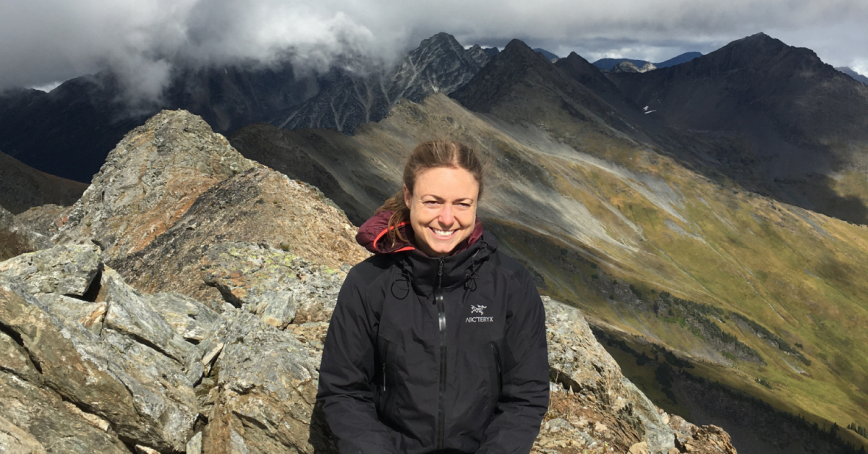 Kristina Schrage won a scholarship for entrepreneurship from Royal Roads University and it proved appropriate, in a circle-of-life kind-of way, because the money she received to further her education and business, also furthered the education of a bunch of kids learning about animals and farming and the food we eat, which served to advance her business.
A graduate of RRU's Master of Arts in Environmental Education and Communication (MAEEC) program, she launched Nurture in Nature Community Farm in Pemberton, BC, a 10,000-square-foot permaculture garden built on a farm-to-fork ethos and the hard work of Schrage and volunteer members. In fall 2020, she said the next step in her business plan was to expand, focusing on memberships, workshops (topics include permaculture and herbal medicine) and events, such as nature walks and educational programs.
Schrange, one of two recipients of the $10,000 Eric C. Douglass Entrepreneurial Scholarship,  used her scholarship for a capital investment and a social investment. Although the US-born Schrage had plenty of experience as a teacher leading outdoor adventure expeditions, she spent some of the scholarship on a permaculture course, so she could become a better educator "in how to relate our lives to the natural world and how to use the natural world instead of fighting it."
With the rest, she built a chicken coop, erected electric fences and added chickens and three pigs — including one 300-pounder named Huey — to the farm.
"Bringing all these animals in made the kids' programs so valuable because they were able to really see that full circle loop of: chickens eat garden vegetables and then they poop those out, and then the poop goes back on the garden, and it's the circle of life," she says. "And then we eat the chicken and we eat the vegetables."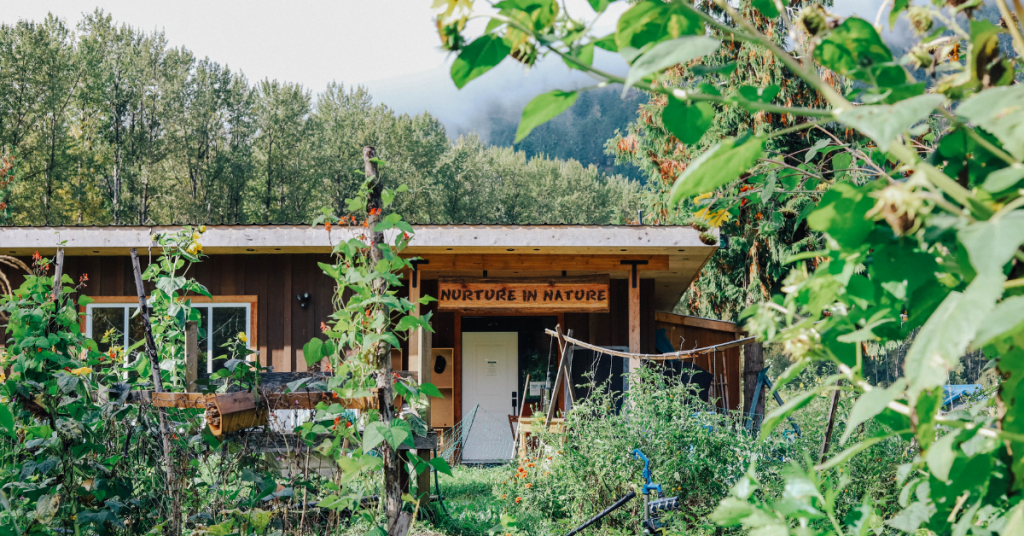 Many of the kids who took part in Nurture in Nature's Wild Roots youth programs such as spring break and summer camps have participated multiple times, Schrage says, noting they are interested in seeing the animals at all stages — even if one of those stages is Huey's 40-lb. leg in the freezer.
Schrage says she's gratified at the reaction of kids and the dedication of the adults who work garden plots, noting that in a year, the farm raised 300 kg of food, provided food boxes to local families, sold produce, donated 53 kg of produce to the local food bank, raised pigs and chickens, saved more than 30 varietals of seeds, donated some to a local seed library, hosted more than a hundred visitors and did it all while practising regenerative growing techniques.
"In the beginning, it was just this notion that I could start getting people more connected to the land through the use of this space, and it has just blossomed," she says. "I didn't know what was going to happen. I kind of had this notion that if you start it, they will come."
And she believes that Nurture in Nature's opening during the pandemic was timely, giving volunteer gardeners an opportunity to be outside, work the land and experience the satisfaction of growing their own food.
"Food sovereignty and food security, especially with COVID, is becoming something that is much more at the forefront of people's minds. And finding space for people to have some more say in their food system is becoming more and more important."
To that end, she's hoping to work on the design of a community garden in downtown Pemberton and, perhaps, help other communities start their own.
And she's clear, despite a childhood spent foraging in the forest or picking lunch from her mother's garden in their northern California hometown, it was the MAEEC program and the Douglass scholarship that set Nurture in Nature up for success.
"Without the scholarship, my kids' programs would have been much less successful," she says, noting, in a circle-of-life kind-of way, the money bought animals, the animals draw in young people and income from youth camps funds the purchase of seeds.
Speaking of which, it's time to start planning seed starting for the spring; the volunteer calendar for the greenhouse needs to be set by Feb. 10; tomatoes and peppers are to be planted March 1; and the ground should be shovel-ready by April 1.
There's plenty to do — it's a growing business.