Don't put off signing up: Alumni Chat on procrastination and the brain
Topics
Featured
Share online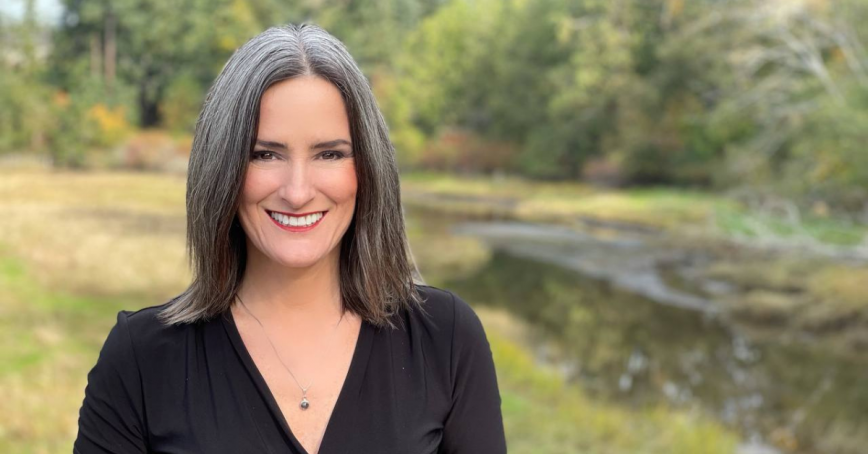 Everyone procrastinates.
But there's a big difference between "I'll shovel the snow off the driveway later" or "I'll start eating healthy in January" and "I'll really start marketing my services/buckling down on my business plan/developing a set of professional goals for the next two years" — and it's not just the size of the avoided task.
The difference, says Jill McAbe, is in the nature of the obstacles people face in achieving their goals and the role their own minds play in placing those obstacles.
McAbe, who holds a Master of Arts in Leadership (MAL) as well as a Graduate Certificate in Executive Coaching from Royal Roads University, aims to help people remove those obstacles in the next RRU Alumni Chat on Jan. 19, a webinar titled The Neuroscience of Success: Say Goodbye to Procrastination & Get Going on Any Goal.
Based on her MAL research project and her book It's Go Time: Build the Business and Life You Really Want, the webinar is aimed at people who want to learn how to achieve seemingly difficult goals, including previous goals they've failed to achieve or goals an individual may  feel "blocked" in pursuing.
A crucial reason for such blockage, McAbe says, is internal — i.e., while someone may consciously want to achieve a goal, another, subconscious part of their brain doesn't want that, or wants something that conflicts with that goal; for instance, someone may truly want to lose weight, but the subconscious goal is to enjoy the pleasure and comfort that food brings them because, at a trying time in their past, food comforted them.
"There's a part of our brain that is making decisions about what we see, say and do," she says. "How do I control that part of my brain? We need to control the puppeteer… the power source."
That power source is the subconscious, which recent neuroscience shows operates ahead of the conscious actions people take by up to 10 seconds.
She encourages participants to bring to the webinar their big, as-yet-unachieved goals so she can help them understand why they've experienced success in some areas of life, but not others; how limiting patterns or self-sabotaging behaviours get programmed in the subconscious; and how simple steps can help them reprogram their subconscious to get moving on their goals.
"If goals are so important… why don't I achieve all my goals?" is the question that underpins the course and her work, says McAbe, an author and business coach for experts who lives in Nanoose Bay, BC.
She walks the talk, saying, "I've rewritten life." And she recounts how she has overcome both mental obstacles — dyslexia, which contributed to her dropping out of high school in her home province of Ontario — and physical ones — injuries from a serious car accident to build her current business, BOOM U, which works with people who want to start and scale expertise-based businesses for the online economy.
• Learn more and register for the Alumni Chat titled The Neuroscience of Success: Say Goodbye to Procrastination & Get Going on Any Goal.
• Find out more about Jill McAbe's business and her book It's Go Time.