Cox, Homer-Dixon: linking BC's environmental, economic, social crises
Topics
Share online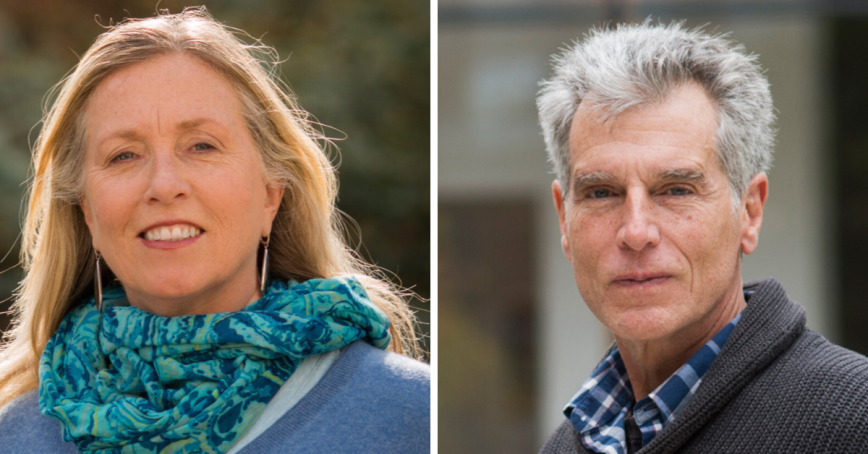 Royal Roads' climate action expert Prof. Robin Cox, director of the Resilience by Design Research Lab and complexity researcher Thomas Homer-Dixon, director of Cascade Institute, co-authored an opinion piece in The Globe and Mail, saying it is time for a new approach to BC's environmental, economic, social crises, because they are fundamentally linked.
Here's some of what they had to say:
"Over the past five years, a succession of astonishingly disruptive shocks has pummelled the province, including devastating wildfires in 2017, 2018 and 2021; the pandemic from 2020 through to the present; the heat dome last summer; and flooding that inflicted massive infrastructure damage last fall. Simultaneously, we've experienced a broad range of severe long-term stresses, including soaring housing prices and homelessness, the opioid emergency and the primary medical care system's partial, slow-motion collapse.
"Our leaders have responded to shocks with urgency, ingenuity and resourcefulness. But they've also often declared, in the aftermath, that no one could have anticipated or planned for these events, because they were unprecedented.
"That's a logical error. The wildfires, floods and the pandemic may have been unprecedented in severity, but that doesn't mean they weren't anticipated. The underlying trends and risks have been clear to specialists for years. And these same indicators now point to a future of near-constant, and steadily worsening, environmental, economic and social disruption."
Read the full opinion piece in The Globe and Mail (article is behind paywall).
Homer-Dixon also joined CBC Radio's guest host Kathryn Marlow on All Points West with Robyn Burns to discuss how the BC government could benefit from adopting and enacting a proactive approach to address future interlinked crises.
Listen to the full interview on CBC Radio's All Points West with Robyn Burns.