Climate Conversations at Royal Roads: hitting play, not pause
Topics
Featured
Share online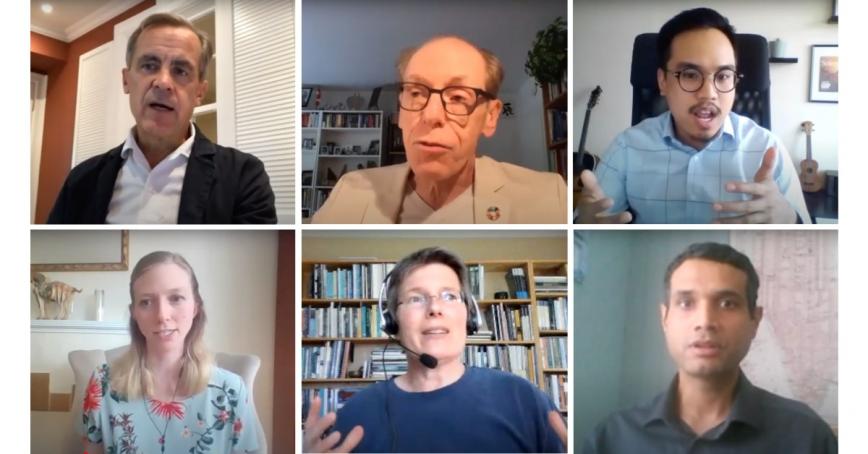 While the world hit "pause" on a lot of things because of the COVID-19 pandemic, climate change continues, so the ResiliencebyDesign lab at Royal Roads University pressed "play" on a series of climate conversations.
Royal Roads plans to offer a new Master of Arts in Climate Action Leadership in the new year. Faculty involved with the development of the program engaged a diverse group of climate action leaders for a series of video interviews about rebuilding in a sustainable way that is good for the economy, the environment and the global community.
Robin Cox is program head for Climate Action Leadership and director of the ResiliencebyDesign lab. She says it's time to double down on our efforts to address climate change.
"The disruption of COVID-19 has highlighted the need for transformative change," says Cox. "The resilience of our communities and society relies on us having leaders in our workforce with the necessary knowledge, skills, and capacity to design and implement creative, adaptive, impactful and sustainable solutions."
President Philip Steenkamp kicked off the series with a virtual chat about building a climate resilient economy with Mark Carney, former Governor of the Bank of Canada and UN Special Envoy on Climate Change and Finance.
The rest of the series addresses different aspects of climate action leadership:
"How to be a fearless young climate leader" with Phil de Luna, the youngest NRC program director
"Why we need climate leadership now" with Susanne C. Moser, leading US climate adaptation expert
"Grassroots climate leadership" with Robin Hawker, planning lead at a top Canadian engineering firm
"A career in climate leadership" with Harshan Radhakrishnan, manager of climate change and sustainability initiatives at Engineers and Geoscientists BC
"Leaders at all levels" with Richard Kinley, Former UN Deputy Secretary
Find out more about the Master of Arts in Climate Action Leadership program and watch all the talks. You are welcome to share this playlist with your class, business or community as an educational resource.