Case Studies help students learn about tourism, COVID and success
Topics
Featured
Share online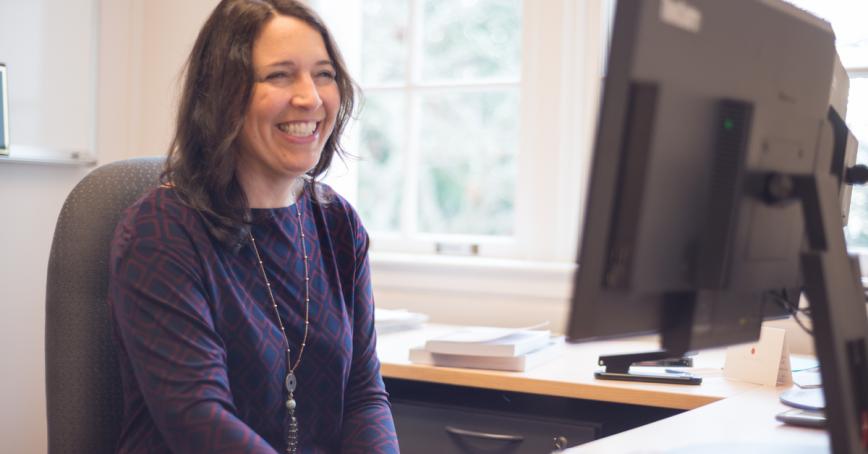 Real-world applications of learning are part of Royal Roads University's programs and two of its faculty recently collaborated on a book project that will enhance that learning at RRU and beyond.
Rebecca Wilson-Mah, an associate professor in the School of Tourism and Hospitality Management, proposed a volume on tourism and hospitality management to Routledge publishing's International Cases in Business and Management. Working with RRU faculty, graduates and students as well as faculty from institutions around the world, they developed cases that examined crisis management and resilience during the COVID-19 pandemic; sustainable tourism; and operating in the tourism and hospitality industry.
Wilson-Mah helped bring together collaborators including Prof. Charles Krusekopf, a professor in the School of Business and head of the MBA program, to develop a book of teaching cases that highlight how tourism businesses coped with the pandemic and other pressing issues. 
Two significant cases in the volume are:
Pivoting in the tourism sector — COVID-19: This case explores business pivots through the challenges faced by Maple Leaf Adventures, which offers small ship cruises and multi-day excursions along the west coast of BC. Maple Leaf determined how to react to a complete closure in March 2020 and did so in a way that allowed it to use existing staff and equipment even in the absence of tourists. This case supports business and tourism students at the undergraduate and graduate level to identify pivots for a small or medium enterprise and the possibilities that can be developed when businesses and their representative associations work together.
Sustainable tourism: In 2018, Ghalegaun, a small village in western Nepal, faced tourism growth challenges. The village had to consider what was suitable for rural tourism growth for Ghalegaun and its shared approach to rural tourism. The case provides students the opportunity to consider elements of successful and sustainable rural tourism development, and how destinations can manage tourism growth as they mature. Krusekopf and partnering faculty-member Brian White worked with Himal Poudel, a student in the school's Master of Arts in Tourism Management program, to help develop the case.
In addition to RRU participants, contributors to the publication came from the University of Manitoba, Management Centre Innsbruck (Austria), Missouri Southern State University (USA), Melbourne Polytechnic (Australia); and the University of Catania (Italy).
The overarching goal was to provide cases that could be used in classrooms around the globe, using practical examples that help students apply theories and concepts to practice.
Krusekopf and Wilson-Mah received an RRU internal research grant to work with students and graduates to write cases related to tourism and the pandemic.
"I enjoy writing cases because I get to meet extraordinary people and learn about their businesses, their organizations and bring those experiences, decisions, business challenges, business opportunities to the students to work on so they can immerse themselves in a real-world situation," says Wilson-Mah.
"I love teaching with them and I see how effective they are," she says. "I see students come together and understand in practice-based ways how a theory or a concept plays out in a factual situation."
As effective as teaching cases are for students learning the class material, the students who help research and write them enjoy a bonus benefit, Wilson-Mah notes: "They really appreciate being able to contribute something that's going to add value for a student who's going to come behind them. They feel like they're contributing something tangible to another student's experience. They're very giving in that way."
We always want to hear stories about the people, programs and places that are the Royal Roads experience. Share yours via the RRU Story Exchange and it could be featured on our website and social media.