Leadership Lessons from the Outstanding Jeanne Lamon
Featured
Share online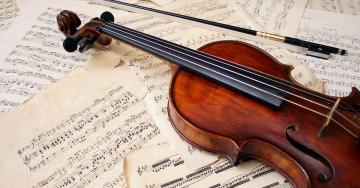 Jeanne Lamon was one of Canada's most innovative leaders, in her case, in the world of music. She was the Music Director of the famed Tafelmusik Baroque Orchestra for 33 years.  She cofounded the ensemble and brought it to world recognition as a premiere performing music organization.  "She is warm without being sentimental, a powerful leader happy to stand a little in the shadows, a fiercely uncompromising musician with a ready smile on her face", described Robert Harris in the Globe and Mail (May 9, 2014) on the occasion of her retirement from Tafelmusik.  Sadly, Lamon's retirement was cut short by an aggressive cancer; she died a month ago (June 20) here in Victoria where she and her partner, cellist Christine Mahler, had taken up residence.  Lamon left not only an outstanding legacy in music but also, as Lucas Harris, Artistic Director of the Toronto Chamber Choir, says pivotal lessons he learned from her, and which I suggest are central to accomplished leadership.  In addition to the modesty alluded to above, Harris makes the following four points:
Authenticity: "Jeanne had a fiercely authentic character: she never said anything she didn't mean, and she had an uncanny ability to get straight to the point."

"Don't forget the big picture":  As a consummate musician, she nevertheless "… unfailingly kept her attention on the most basic elements that make a concert great for an audience of non-specialists: Did the orchestra's sound fill the room? Was the concert too long? Did the program have enough variety? … Could the audience hear the instruments or voices that were supposed to be featured in a certain passage?"

"An incredibly clear communicator": "[Lamon] said only what needed to be said and delivered the information so that everyone understood and felt glad to take it in. This sounds simple, but it isn't. Many of the rest of us were always too eager to share our knowledge … in too much detail."

The Brilliance of Including Others to Optimize the Work:  Harris describes in detail the musical challenge that Bach place on the solo violinist in his Ciaccona. "Jeanne's arrangement rescored the piece for two violins and cello. This brilliant move allows all the musical elements of the original to be clearly heard and understood, their shapes magnified into a smoother and more vivid experience that still respects the conception of the original masterwork. Instead of a single sweating violinist alone on a big stage doing her best to simulate an orchestra, we now have a trio of string players who can share the weight of the rich musical materials and amplify their expression." 
When in Toronto, I often attend Tafelmusik performances. One outstanding difference from other orchestras I had enjoyed was that Jeanne Lamon was simultaneously an instrumentalist, a violinist, as she conducted.  While I learned that was a usual approach in the Baroque era, this point aligns with an earlier point Harris made above, namely, Lamon stepped back from the focal point, "being happy to stand a little in the shadows". 
I invite you to join with me in celebration of Jeanne Lamon and her gift of outstanding leadership as she, not as herself the violist, performs her rescoring of Bach's Ciaconna from the Chapel of the New Jerusalem in Christ Church Cathedral in Victoria Dec 22, 2020. Thank you, Jeanne, for your exquisite music and your embodied lessons in leadership.
References  
Harries, Lucas (2021) The most important lesson I learned from Jeanne Lamon.  Toronto Chamber Choir Blog. (June 30)  https://torontochamberchoir.ca/news/view/the-most-important-lesson-i-learned-from-jeanne
Harris, Robert (2014) A celebration of Jeanne Lamon:  Tafelmusik pays joyful tribute to departing music director.  (May 9) https://www.theglobeandmail.com/arts/music/a-celebration-of-jeanne-lamon-joyful-tribute-to-tafelmusiks-departing-music-director/article18581836/
Harris, Robert (2021) Dynamic leader built Tafelmusik into one of the world's best baroque orchestras.  Globe and Mail, June 25.  https://www.theglobeandmail.com/arts/music/article-dynamic-leader-built-tafelmusik-into-one-of-the-worlds-best-baroque/