Heavy metal- it's in your ears, it's in your car, is it in your soil?
Featured
Share online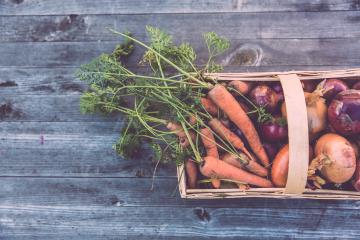 Growing food at home is a great way to eat healthy, get outside, and feel more connected to the land. But one thing that is not thought of enough is the soil the food grows in and what that soil contains. 
Heavy metals such as arsenic, cadmium, copper, lead and zinc are naturally occurring elements that are found in soil that can also make their way into the plants. This is a concern as heavy metals can cause a multitude of health effects and can accumulate in the body to cause prolonged issues. It's important to know what your food is growing in, and the Healing City Soils project sponsored by the Compost Education Centre (CEC) provides free soil sampling for the public giving the opportunity to anyone to get their soil tested for heavy metals. Heavy Metal Consulting Firm has sampled soil from 98 locations around the Victoria area, and with 3 samples per location, that totals just shy of 300 samples taken!

The samples were dried in the RRU lab before analysis using XRF could be done. This included many hours spent sieving the dried soils followed by pH and conductivity testing. Another element of the project has been the sampling and analysis of 20 dandelion samples taken from random sampling locations. These will inform whether or not heavy metals in the soils are being accumulated by the plants just like garden plants could.