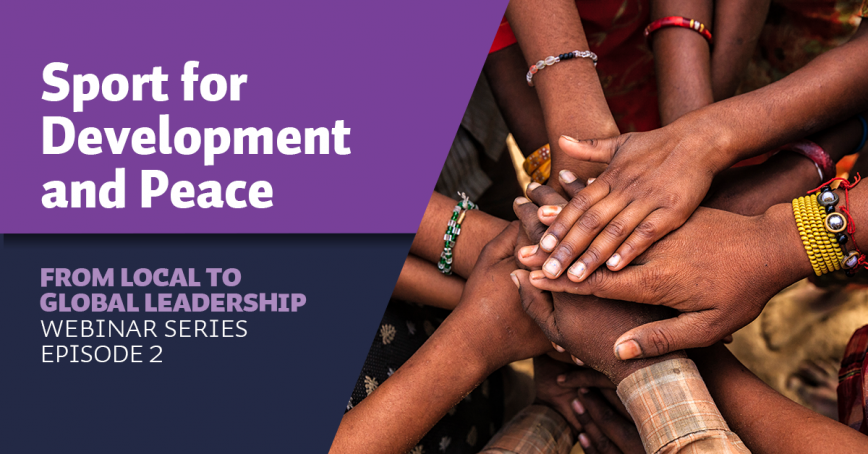 -
Timezone: PST
Webinar
Online
Across the globe, organizations and individuals are beginning to understand the social impact of sport and the unique potential it has to connect, reach out and inspire positive change for communities and youth. Sport has been around for centuries, but the concept of using sport as a tool for development is a fairly recent phenomenon. However, sport is now becoming an important part of many humanitarian and developmental projects contributing to development and peace worldwide.
Join Suheil F. Tandon, founder of Pro Sport Development, to explore how the transformative power of sport has supported the holistic development of young people across 15 states in India at the grassroots since 2013.
We encourage you to register even if you are unable to attend. All registrants will receive a link to the webinar recording.
This is the second of a five-episode webinar series, "From Local to Global Leadership," hosted by the Master of Arts in Global Leadership on-campus and blended programs.
Make sure to register for our next sessions.
Jan 18 - Food Security from an Indigenous Perspective
Feb 15 - Internationalization of Higher Education
Mar 15 - Diversity is not Enough
Register