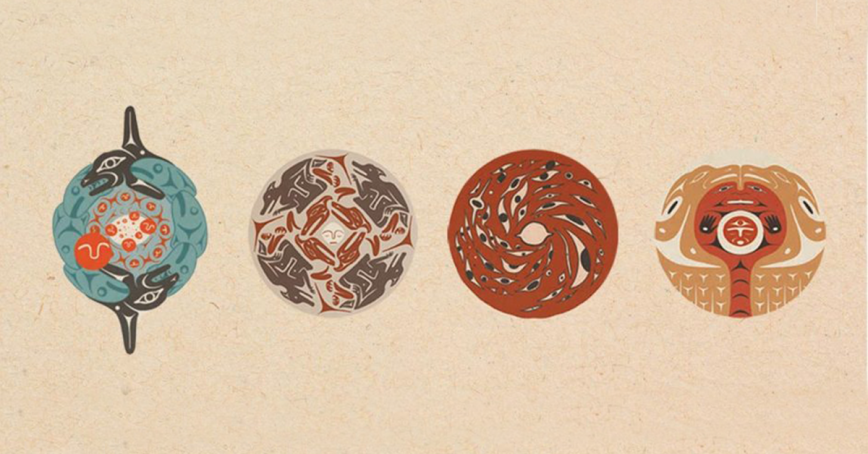 -
Timezone: PDT
Webinar
Online
Artwork by Eliot White-Hill, Kwulasultun, created for the In Plain Sight review in 2020.
In this webinar, Harmony Johnson will reflect on the In Plain Sight Report: Addressing Indigenous-specific Racism and Discrimination in B.C. Health Care nearly two years since its release. She will explore the key meta-findings from the report and consider the implications for human beings and leaders working in the health sector. Although the In Plain Sight Report focuses on the B.C. health care system, the lessons shared are relevant and applicable for all leaders working in Canada. 
Harmony is of Tla'amin First Nation (Coast Salish) ancestry and was raised in Tla'amin territory where most of her family resides. Harmony also operates a consulting business providing strategy and advisory services in Indigenous health, governance, and human rights, as well as teaches on these same matters. She has served in senior roles with the In Plain Sight review in BC health care, and with the First Nations Health Authority, First Nations Summit, and First Nations Forestry Council. She is the co-author of a number of publications, including print and digital books about her grandmother's life history and Tla'amin teachings.
Can't join us live? No problem! Register to receive a copy of the recording.
This is the first episode of the Decolonizing Leadership Webinar Series, hosted by the Master of Arts in Leadership - Health Specialization.
This series explores important leadership topics from Indigenous perspectives and seeks to deepen relationships with Indigenous knowledge and ways of being and doing and encourage all leaders to consider how we can transform our leadership practices. This series is funded by the Exploring New Ways Funding stream which supports curriculum innovations to increase Indigeneity and understanding. 
Make sure to register for our next sessions.
May 31 - Relational Systems Thinking
June 20 - A Trauma-Informed Approach to Cultural Safety
If you have any questions, please contact Selena Kunar. 
Register