Featured
Share online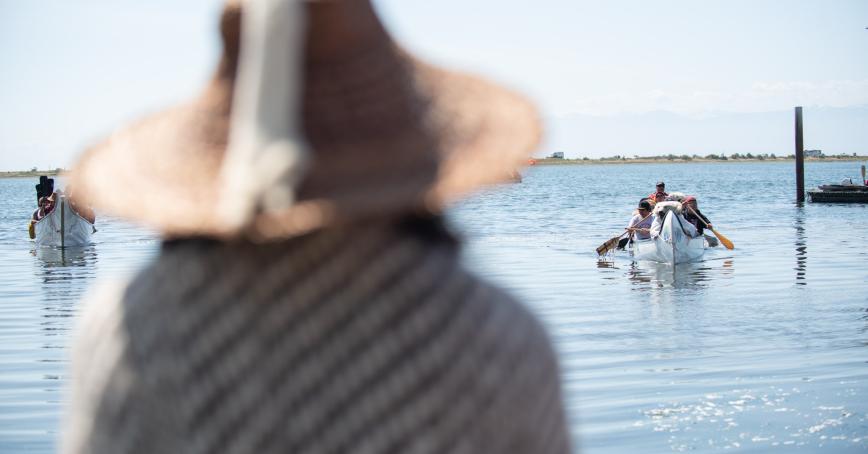 -
Timezone: PST
Webinar
Online
Building on the Decolonizing Leadership webinar series, the intention of this webinar presented by the Master of Arts in Leadership is to support leaders in this era of Truth and Reconciliation. By exploring essential leadership topics from Indigenous perspectives and deepening relationships with Indigenous knowledge and ways of being and doing, leaders can consider how they might implement these learnings to transform their leadership practices and organizations. 
On November 23, join Indigenous Cultural Safety and Humility (ICS & H) and anti-racism educators, Sue and Harley Eagle, to explore leading-edge thinking and embodied practices related to somatic and trauma-informed decolonization and anti-racism practices.  
Drawing upon the work of Dr. Michael Yellow Bird, the speakers articulate the importance of the emerging concept of Neurodecolonization, including how land-based learning and ceremony relate to trauma-informed ICS & H work.  
These emergent concepts can provide hope and work to assist in deepening our journey of decolonizing first within ourselves as individuals and the systems around us. We invite participants to notice what this journey to embrace ICS & H practices can mean for an organization and helpful steps to mitigate the challenges found therein. 
This session builds on prior lessons learned in Harley's 2022 webinar: "A Trauma-Informed Approach to Cultural Safety." Participants are encouraged to watch the 2022 recording before joining this webinar. 
Register