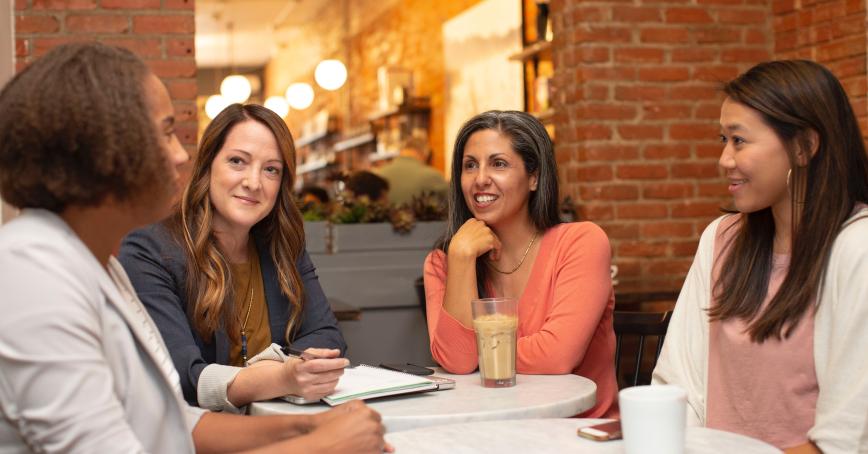 -
Timezone: PDT
Off-Campus event
In person
1601 Bayshore Dr
Vancouver BC V6G 2V4
Canada
No matter where you are on your career trajectory, becoming a workplace influencer whose opinions are sought after and who has the ability to shift people's thinking and move them into action can accelerate your career.  Like a muscle to be developed, becoming an impactful influencer requires patience, perseverance – and courage - in order to navigate the myriad of variables and unpredictable human dynamics in every situation. In this interactive session, we explore ways to elevate your power to influence no matter where you are – in a meeting with your team or supervisor; delivering a presentation in the boardroom; or, in a job interview determined to convince the panel you're the best candidate for the job.
In this dynamic in-person workshop led by Carolin Rekar Munro from Royal Roads University, we'll unpack the skillset, toolkit and mindset required for elevating your ability to be influential and find solutions to common challenges experienced in influence conversations. You'll leave the session with a new set of practices which you can apply immediately to chart your pathway to earn a reputation as a trusted workplace influencer. 
Evening Overview
5:30 p.m. – Mingling & hors d'oeuvres
6:00 p.m. – 'Dare to Influence: Your Career Superpower for the New Work World' Workshop starts
This event is sold out! Email emara.angus@royalroads.ca to be added to the waitlist for this free in-person event at the Westin Bayshore Hotel, Vancouver, BC!