Thank you to Disability Foundation, Youth Leadership Initiative
Featured
Share online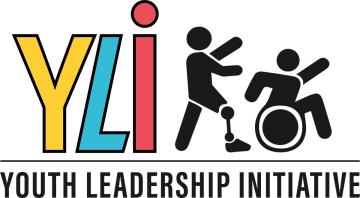 Partners in Leadership Education
The School of Leadership Studies wishes to thank the Youth Leadership Initiative for their engagement as our 2023-3 Leadership Challenge™ sponsoring organization.
The purpose of the Leadership Challenge™ is to create a mutually beneficial learning experience for a local organization and graduate students in the first year of their Master of Arts in Leadership. To create this learning experience, some inquiry with the organizational sponsor is necessary and we are grateful to Alice Pan, YLI Coordinator and David Fong, Executive Director of the Disability Foundation and participating members of the Youth Leadership Initiative Team for their generous commitment of time and voluntary engagement in this activity.
The Youth Leadership Initiative (YLI) empowers youth with disabilities to identify, discuss, and find solutions to attitudinal barriers to employment. This project is run by a diverse group of young paid interns including those with disabilities. Their mission to provide support to youth with disabilities as they transition from school to work.
In response to participating in this activity, members of the YLI project, Alice Pan, stated:
"I had the pleasure of working with these exceptional graduate students, and I must say, the experience was truly remarkable. Their enthusiasm and dedication were evident throughout the project.
What I particularly loved about working with them was their ability to bring in their diverse experiences and expertise stemming from their rich and varied backgrounds. It added a unique perspective and depth to their insights, making it all the more enriching.
I wholeheartedly appreciate their efforts and contributions, and I'm eagerly awaiting the opportunity to implement their amazing ideas, which I believe will profoundly impact the YLI project and the post-secondary youth in the disability community."
To learn more about the Youth Leadership Initiative visit their website at Youth Leadership Initiative - Disability Foundation.
The Leadership Challenge™ is a cornerstone of the first residency of the Master of Arts in Leadership program. For more information or to inquire about becoming a potential sponsor, please contact us at leadership.admin@royalroads.ca.