Student Research Feature: BoWaine Ma
Featured
Share online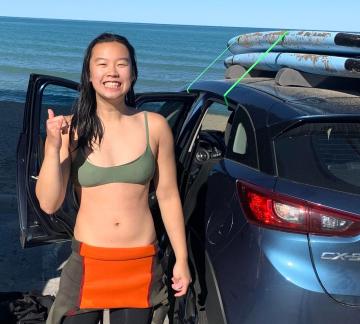 The School of Leadership Studies would like to extend our heartfelt congratulations to BoWaine Ma on the completion of a Master's Thesis titled, Advocating for Inclusive Leadership in Windsor.
This thesis is available through RRU's library here.
We asked Bo a few questions about this research and this is what they said:
What are some key takeaways from your thesis that would be helpful for other leaders?
It isn't easy to advocate against culture or systems with layered beliefs; therefore, inclusive leadership begins with respect on the individual level. Change can start with inviting diverse voices into different conversations and being intentional with who we communicate with and how we say it. Actions are truly louder than words.
How is the organization moving change forward based on your work?
Because I conducted first-person research or research on myself, I was the one making self-improvements. Change looks like advocating for myself while raising the voices of others. In the last year, I focused more on living in the present. I practiced being more assertive in asking for support that could help me achieve my personal goals, such as becoming a better facilitator.
What has change moving forward looked like for me recently?
I took a risk to become a surf instructor in Ontario! Now, I teach something I am passionate about and will continue advocating for diversity, equity and inclusion in tourism.
What surprised you about your experience of the thesis process?
I did not anticipate including the topics of Asian women in leadership and intergenerational trauma in leaders in my study. Little did I know that these topics would inspire me to continue studying to provide more knowledge for the next generation of young leaders. Finally, the staff at Royal Roads surprised me with the amount of support they offered to help me complete my thesis. We embraced chaos and change, yet I felt the strength of many to persevere.
How are you applying lessons learned from your whole MA-Leadership journey?
Great question. I have so many answers. The most important lesson I am applying is advocating for my personal development in the workplace without losing my authenticity. Finding mentors and employers with similar values uplifted my growth and created safer learning spaces. Embracing my heritage is also essential to my leadership in the community, so that will be a challenge to learn to be more open.