Share online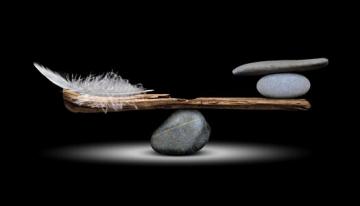 Leadership in a changing and adaptive world
In the second year of their program, Master of Arts in Leadership (MAL) students deepen their understanding of key components required to lead change in human systems. 
Working in teams, students are faced with the multi-faceted task to engage in team decision-making, build authentic relationships, apply systems thinking, and synthesize multiple sources of information, while generating novel approaches to complex challenges. In preparation for the engaged and action-oriented research for leadership students complete in their capstone projects, the team deliverable for this second year assignment is a knowledge product that demonstrates learning, creativity, and innovation.
As the global COVID-19 pandemic evolved and the #BlackLivesMatter movement gained newfound momentum throughout 2020, four MAL students—Christina Comeau, Tammy Towill, Émilie Dubé, and Erika Bailey—came together to express their collective experience and desire to look inward to support positive social change. The result of their efforts was a spoken word poem.
Listen to their Spoken Word Poem here:
Artists' statement
Love Slam (Comeau, Towill, Dubé & Bailey, 2020) was our team's co-developed creative piece for a course assignment. The requirement was that whatever we created must speak to a common system that each of our research projects was addressing. Ours was systemic racism. 
We wrote this in Spring 2020, as the violences of anti-Black and anti-Indigenous racism were washing into our rising awareness. Our increasing awareness of systemic racism made it seem like our experiences of COVID-19 were a practice run, as through the pandemic we had already lost our assumptions about the world, tumbling through a wave of change. Rising up behind it was this deeper, and long-overdue change in mindset. Mixed in with the grief and anger, we sensed hope. 
Through our co-creation process, we came to realize how deeply ingrained systemic racism runs, and saw the internal work we need to do. Love Slam made us look inside to find the hope that we could carry forward.
--
Licenses
Images: Licensed from Adobe Stock, iStockphoto, or 123RF.com
Music:  Hope Is Found by David A. Molina licensed from Musicbed.com
Use for any other purpose, without separate license, is prohibited