Welcome to the chaos of the BSc ES program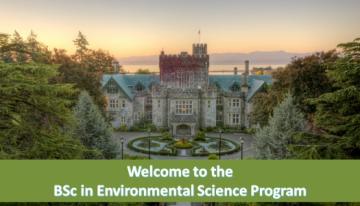 This week we welcomed the 24th class to the BSc in Environmental Science program! These students will be joining a community of 842 graduates of this program. This group will be the second to inhabit the Sherman Jen Building and our new lab facility that opened last fall. The program has evolved greatly since its beginning with the help of its students, faculty, admin staff and the advisory board.
We are excited to announce the new Communications portion of ENSC 308. This portion of the course will explore the use of social media in science communication as well as the different ways science is communicated to various audiences. We hope that this class will find their experience helps them to stretch their skills, knowledge, and sense of community to find solutions to problems that are out there now as well as those that don't exist yet.