Study finds high economic benefits of recycling
Featured
Share online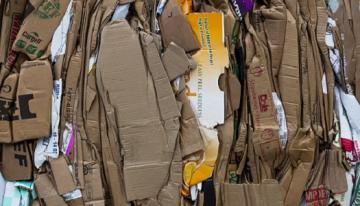 For those of us with an environmental focus in our careers or volunteer passions, we face different types of resistance. We've all heard the excuses about why a project can't move ahead —- because of a lack of funding or resourcing issues. The Recycling Council of Alberta looked at this as an opportunity to study and share how an activity like recycling can grow the economy. It found overwhelming evidence that with an effort to increase and diversify recycling programs the province could double the economic value and jobs. The return on investment would be 50%! I don't know about you, but if someone told me I could double my investment, I'd be pretty excited. 
Alberta's recycling sector generated $700 million in economic value in 2018, as well as supporting over 7,500 direct jobs. The analysis highlights the potential to increase this contribution in the future to $1.4 billion in economic value, and 13,000 jobs. In addition to the benefits to the Alberta economy, materials collected in Alberta that are processed and utilized in neighboring jurisdictions provide additional jobs in those areas which were not included in the study. The research also demonstrates the environmental outcomes and estimates that 1.15 million tonnes of material was diverted for recycling in 2018, an average of 260 kg per Alberta resident.
Read the full report here.