You can be a better human, one book at a time
Topics
Featured
Share online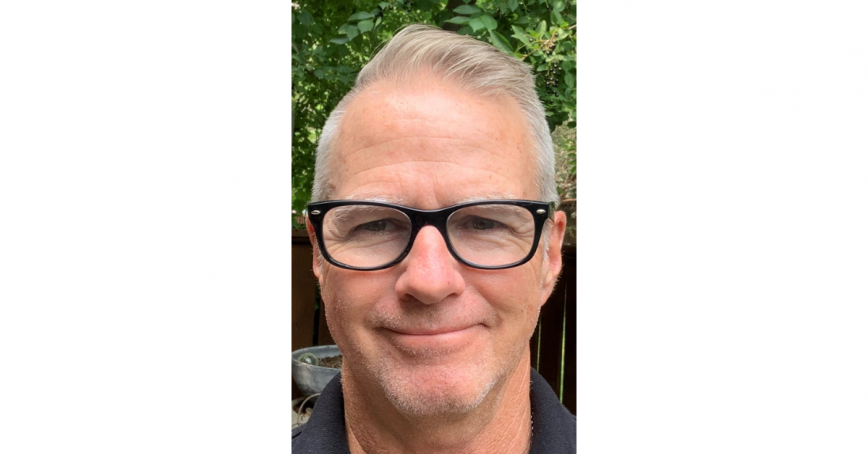 What defines humanity? What connects us as people? Is it our innate desire for a safe, peaceful existence? Is it our unfillable need for cute kitten videos, or our love of a truly great sandwich?
Or could it be that it if someone sets up a table and gives out free stuff, we'll stop and take just about anything?
Steve Brierley has a background in marketing — and IT training, leadership assessment and development — so he knows what the people want. But when he rented a kiosk in downtown Calgary, he wanted to learn what the people need.
And when he handed out free playing cards to passing strangers from a deck he'd had custom printed with encouraging messages, he learned that what they need is a little nudge to show our humanity to one another, to offer an open hand of help, to shine a bit of light in a dark world.
To be better.
Those cards, printed with phrases such as "Reach out to an old friend to see how they are doing" and "do something kind without being asked," were the test-run for the first book he and a team of fellow Royal Roads University alumni wrote, titled Being a Better Human Being at Work & Home: A Kick-Ass Reminder to Be Better. Actually, they were the test-run for two books, the other titled Being a Better Human Teenager. And if he has his way, they will be the first of many such books.
For Brierley, who earned an RRU Master of Arts in Leadership in 2011 and returned to the university in 2017 to take part in the executive coaching program, the seed of the books was planted when he was hosting leadership workshops.
"Someone said to me, 'I wish my [work] leader would just be more human,'" he says. "And it was a real trigger for me, the phrase especially."
It triggered him to do some research to determine whether this was a common theme. It was.
"But it wasn't defined what a 'better human' is," Brierley says. "I guess what we found out is, for the book anyway, 'being a better human being' is somebody who gives back or gives to others to make the world a better place… without any need for recognition."
The cards that begat the books, then, gave people an excuse to give of themselves without thought to reward.
"It was pretty cool to watch," he says, adding, "It's hard to do," and admitting that even as he was handing out cards, he needed one or two to propel him to small, kind acts.
Turning the cards into a book — with the help of former Royal Roads leadership and executive coaching students Maria Anderson, Leitha Cosentino, Paul Lamoureux and Robynn Stirrett — "was lifechanging for me, as corny as that sounds."
Lamoureux, a retired Saanich police officer who now works in executive coaching, says, "That whole message of being a better human being, that really resonated with me… and how can we as individuals and as families make a difference in the world."
Says Stirrett, a certified executive leadership coach with Bright Wire Leadership: "The results have been amazing to hear from people who read the book and really were inspired to behave a little bit differently because of the things they read that reminded them of what we have in all of us as human beings."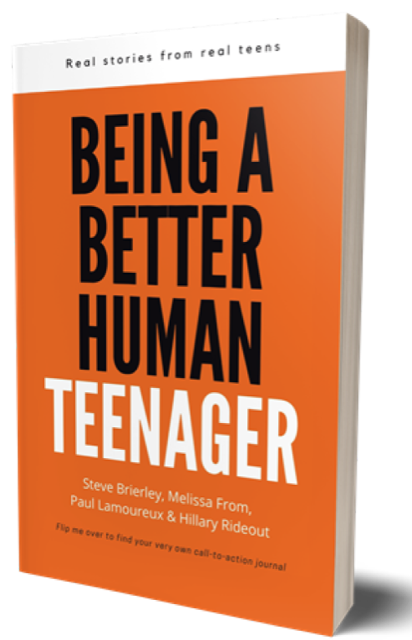 Brierley is also hoping Being a Better Human Teenager, which is formatted as a flip-book with open journal pages, and which he wrote with Lamoureux, Melissa From and Hillary Rideout, is similarly inspirational as it tells the stories of young people and their contributions to society, from dedicated volunteers to kids who started their own charities.
He won't stop there, saying he has a website and a list of titles in the works that will expand on theme of being better.
And the next one includes puppies.